Waterproof Pentax WG-90 Has New Branding and Color But Identical Specs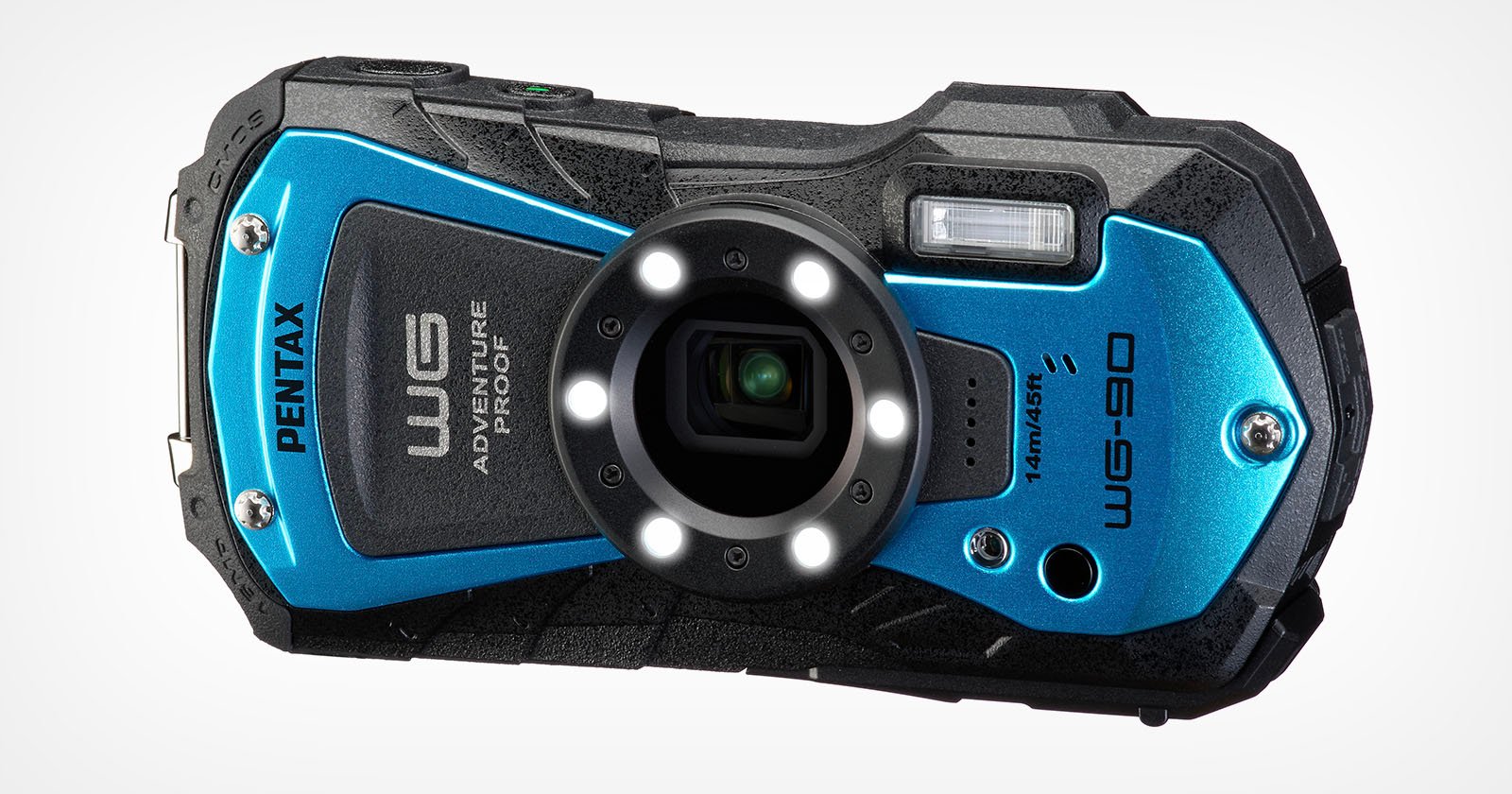 Ricoh Imaging Americas Corporation has announced the Pentax WG-90, an all-weather camera designed to succeed the Ricoh WG-80.
Now available under the Pentax brand, the WG-90 will be released in early 2024 and effectively replaces its predecessor, the WG-80, which Ricoh says will remain available through this holiday season and into early next year.
The Pentax WG-90 is a compact, waterproof camera with a built-in 5x zoom lens with an effective focal length range of 28-140mm. The camera sports a back-illuminated 16-megapixel CMOS image sensor, which offers a maximum ISO of 6400, ensuring the camera can handle low-light situations, such as underwater shooting.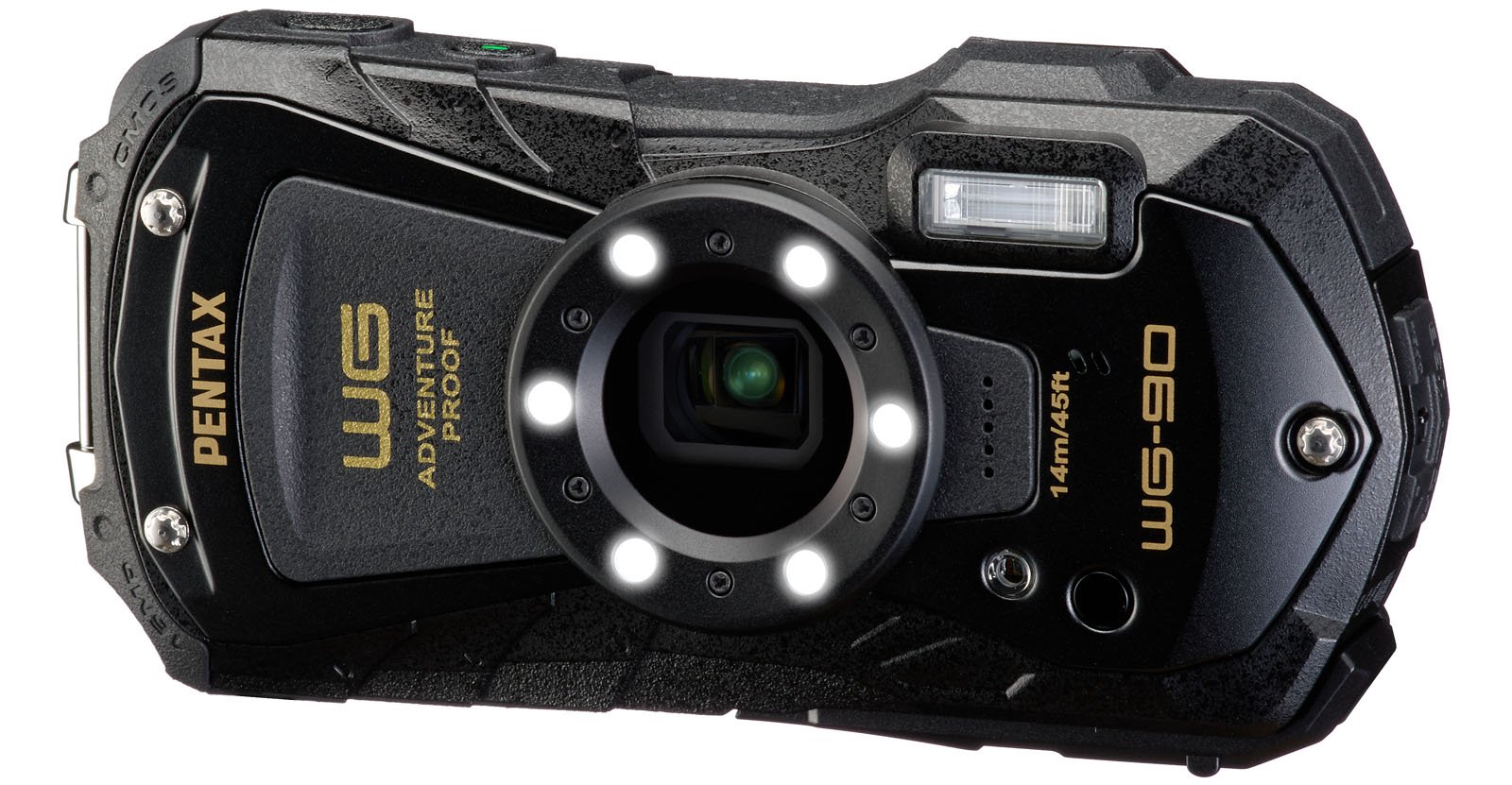 Speaking of underwater photography, the WG-90 is rated for up to two hours of continuous operation at depths down to 46 feet (14 meters), equivalent to IPX 8. The camera is also shockproof against a fall from five feet (1.6 meters) and is IPX 6-rated for dust resistance. The camera is also freezeproof down to 14 degrees Fahrenheit (-10 degrees Celsius) and crushproof against weights up to 100 kilogram force. These durability specs are in line with the current WG-80 model.
In fact, a lot about the WG-90 is similar to the WG-80, including the entire imaging pipeline, features, and overall design. Aside from the Pentax branding and a new color choice, the WG-90 is identical to the WG-80.
The WG-90 includes six LED lights with adjustable brightness arrayed around the camera's lens, which promises to be especially useful during macro photography. The camera can focus as close as one centimeter.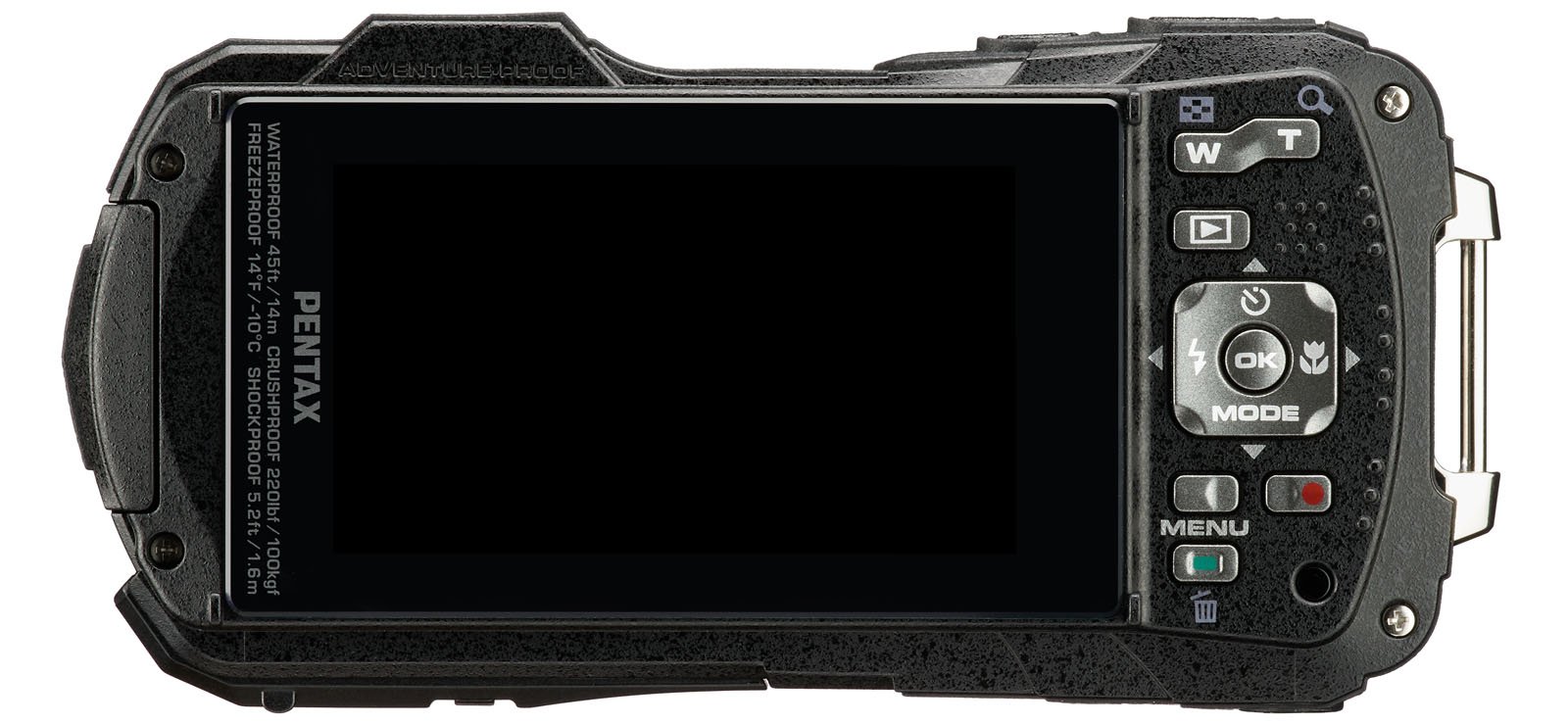 The camera has a 2.7-inch color display with approximately 230,000 dots and an anti-reflective coating. An Outdoor View mode ensures the monitor is bright enough for use during the daytime.
When underwater, the WG-90 offers photographers Underwater and Underwater Movie modes specially designed to help compensate for the loss of contrast and different color hues typical of underwater photography.
Concerning video, the WG-90 records Full HD video at up to 30 frames per second, which is admittedly rather lackluster by modern standards. Further, like the WG-80, the new rugged camera cannot shoot RAW images, instead shooting only JPEG files.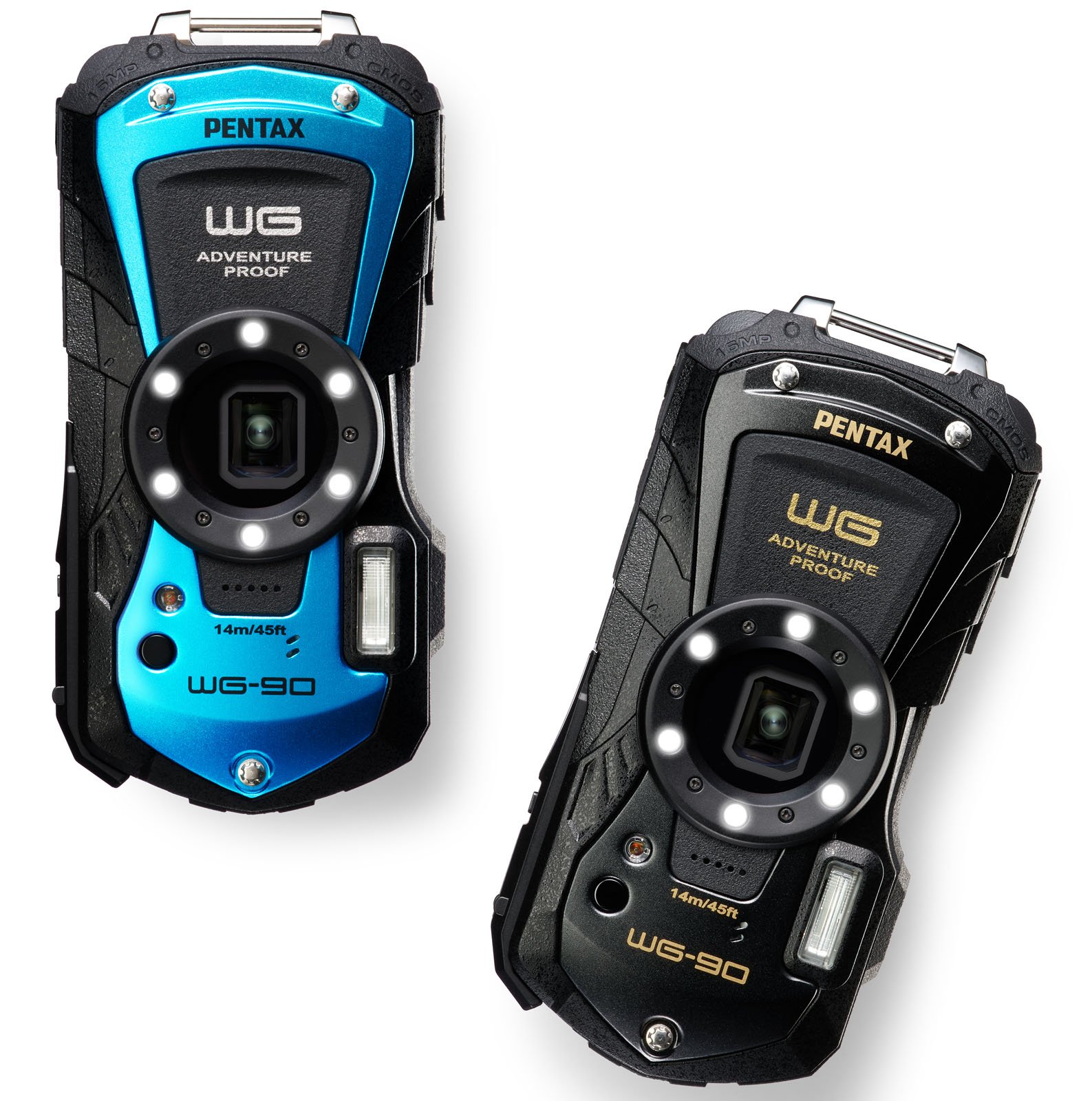 That said, it is crucial to contextualize the camera's imaging performance. While Pentax has yet to finalize pricing for the WG-90, it is unlikely to retail for a price significantly different than the WG-80's nearly $330 MSRP. The Pentax WG-90 will be available in all-black and black/blue colorways, unlike the WG-80's black and black/orange options.
---
Image credits: Pentax