Ricoh WG-80 Review: A Tough Camera in the Wrong Line of Work
The Ricoh WG-80 is an interesting prospect since it features a highly-durable construction that's exceedingly waterproof and crushproof, plus it has the ability to optically zoom and shoot macro photos. On paper, there is a lot to like.
Point-and-shoot cameras priced in the few-hundred-dollar range aren't dead yet, and increasingly they are coming in the form of what we see with the Ricoh WG-80. To differentiate more clearly from smartphones, this genre of waterproof cameras offers higher protection, better zoom capabilities, and a few extra features not easily replicable in mobile devices.
Let's take a look at the WG-80 and determine where its potential is best realized.
Build Quality
The Ricoh WG-80 measures 4.8 inches wide, 2.4 inches tall, and is 1.2 inches at its thickest. On the scale, it weighs 6.8 ounces (195 grams) with both the battery and SD card installed. The size and weight combination do give an impression of hardiness as there's a little bit of heft to it.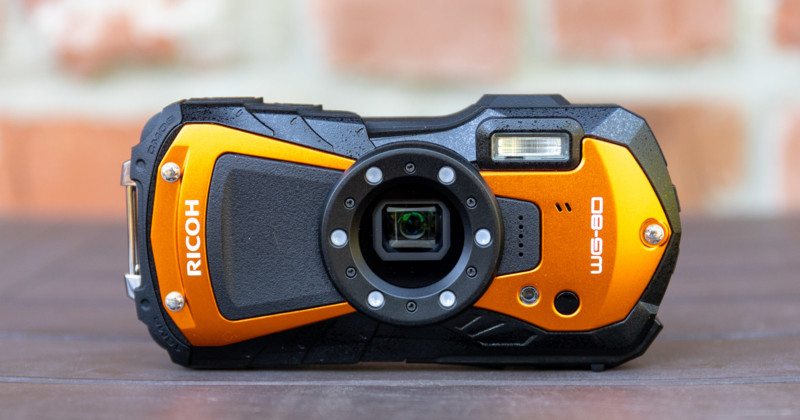 The exterior is mainly made of textured plastic that feels good in the hands, and there is a metal plate spanning the front face that should provide additional durability. When the camera is wet, it does not seem to affect the grip and it doesn't get slippery.
Printed right on the back of the camera are several stats about its ruggedness. The WG-80 has been tested to be waterproof up to 45 feet (14 meters), crushproof against weights up to 220 pounds of force (100 kilograms), freezeproof to temperatures as low as 14 degrees Fahrenheit (-10 degrees Celcius), and shockproof against falls from a height of up to 5.2 feet (1.6 meters). It's safe to say that this camera will hold up better than most traditional camera bodies when it comes to accidents and can continue to be used in more circumstances, like underwater, without specialized accessories.
Part of what helps earn its toughness is that other than the buttons, there are no moving parts on the outside. Even though the Ricoh WG-80 has a 28-140mm f/3.5-5.5 optical zoom lens (full-frame equivalent), it does not extend outside the front protective element and only moves encased behind it. From the look of it, the front element is held in place with six screws and a plastic panel, but it does not appear that Ricoh offers replacement glass direct to consumers to be easily replaceable. This was surprising to me, and I thought for sure I'd be able to pick one up cheaply in case of damage like how GoPro does it.
LCD Screen
For monitoring, there is no viewfinder built into the camera, so there's a strong reliance on the LCD screen to be good. Unfortunately, this display is not on the camera's list of strengths. It's 2.7 inches which feels cramped, and worse, it's only 230,000 dots of resolution which means everything looks pixelated and you can't actually tell if you got a subject in focus until the images and video are off the camera.
There's an anti-reflection coating on the screen, which is at least a bit helpful for viewing in sunny conditions, but it's not going to eliminate the problem in a way that a brighter screen could help. In the menu options, there's an "Outdoor View Setting" mode which is not helpful for sunny conditions. This mode can be set to -2, -1, Off, +1, or +2.
Using -2 or -1 is nice for when it's dark, and you don't want the screen brightness at full power and blinding you. Off is the default, and +1 and +2 do not change the actual screen brightness at all compared to Off. All this does is lighten the perceived exposure and reduce the contrast of what is on the screen, but it does not make the actual screen luminance brighter. It just makes monitoring in sunny conditions worse than leaving it at Off.
Image Quality
The camera is based around a 16-megapixel 1/2.3-inch backside-illuminated CMOS sensor. Because this is a point-and-shoot camera, I'll offer the reference point that an iPhone 13 is 12 megapixels but uses a slightly larger 1/1.9-inch backside-illuminated sensor. The WG-80 shoots JPEG photos only, no RAW, and has an ISO range of 125 to 6,400.
The 5x optical zoom lens is a 28-140mm equivalent focal length and uses 11 elements in 9 groups, 5 of which are aspherical. The aperture cannot be manually chosen, but it appears that at the wide end, the aperture range is f/3.5 to f/4.2, and at the telephoto end, it's f/5.5 to f/6.6. This is a versatile zoom range considering it's all moving internally, and I can capture a good variety of shots that have a different feel to them based on the focal length chosen.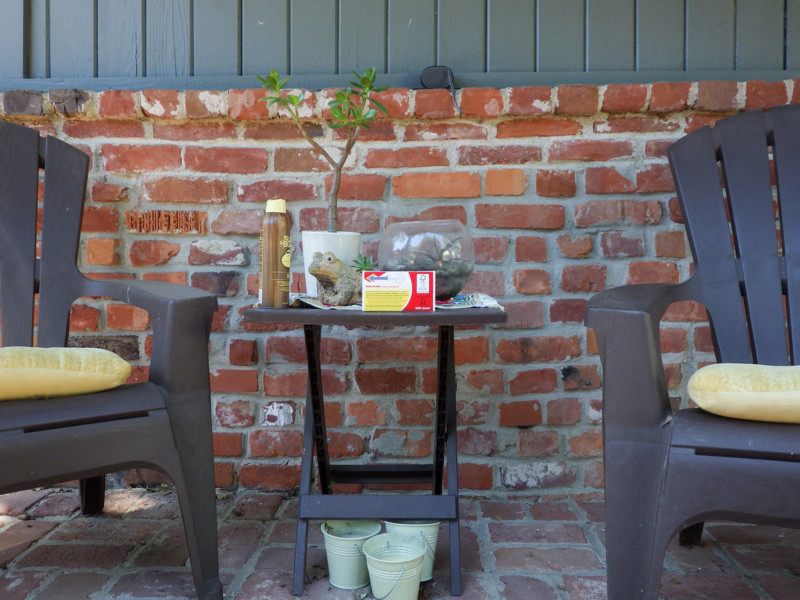 Looking at picture quality, I'm not impressed with the results. The main problem is a noticeable lack of clarity, and many details get washed away at any ISO. Even for a person who is looking to capture moments in life, not necessarily amazing photography, I don't think they would be all that happy with the smeariness in people's faces nor would they appreciate beautiful landscapes and vacation photos that are reduced down to color and contrast because the detail is just not being resolved in a way we expect in 2022.
I don't mean to slam the WG-80 too harshly because we have to consider that this camera is $330. However, in a world where many people have competent cameras on their smartphones, there is certainly an expectation that a standalone camera should, at minimum, be just as good, and I don't think that's the case here when it comes to image quality. Yes, this will have more zoom and better handling, but I'm finding that the results are a little tough to love.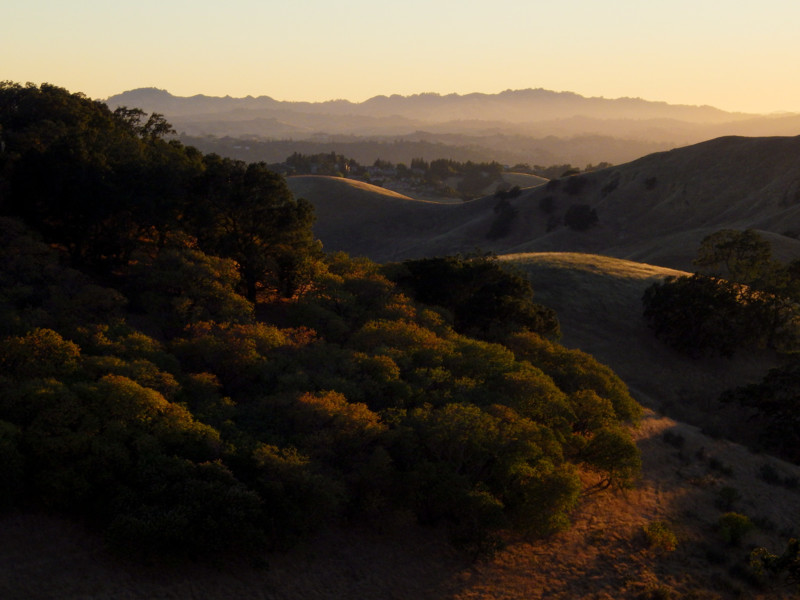 In Program mode, I'm able to manually set the ISO sensitivity and set the exposure value (EV) between -2 to +2, which is handy. One thing that can be frustrating about the WG-80 is that many of the picture settings are reset to default once the camera is turned off and back on again. These include the EV, white balance, ISO, and even the Auto ISO range. This could be by design to avoid confusion with first-time camera buyers who play around and set the camera one way and days later get confused as to why their photos are coming out looking blue with lousy exposure. That said, I think Ricoh should have just let the Auto Picture mode handle this type of user and let these settings be remembered in Program mode.
One of the benefits of using the WG-80 is its extremely close focusing distance in Macro and Digital Microscope modes. In Digital Microscope mode, it can focus as close as one centimeter and supports optical zooming up to 1.8x. In the box of the WG-80 is a "macro stand," which is a plastic ring that clips to the end of the lens. It can be used to set the camera on a flat surface, lens pointed down, to get stable extreme closeups.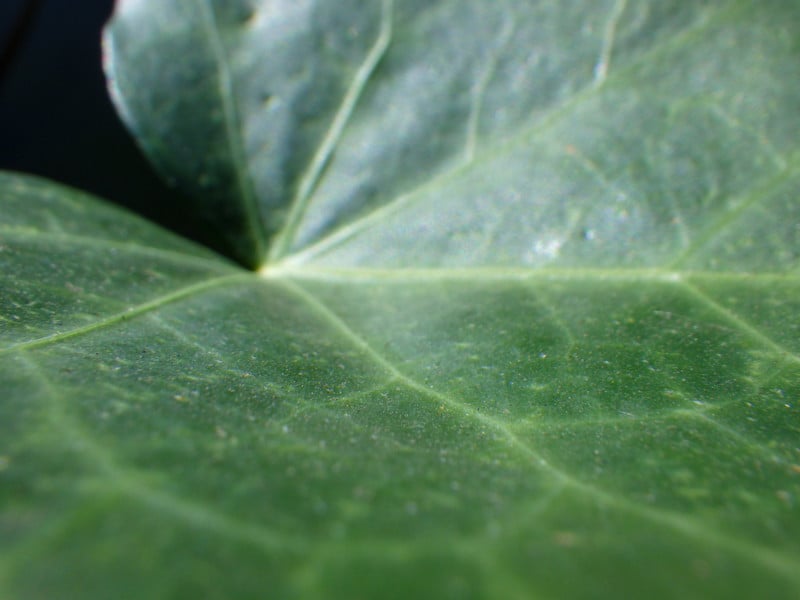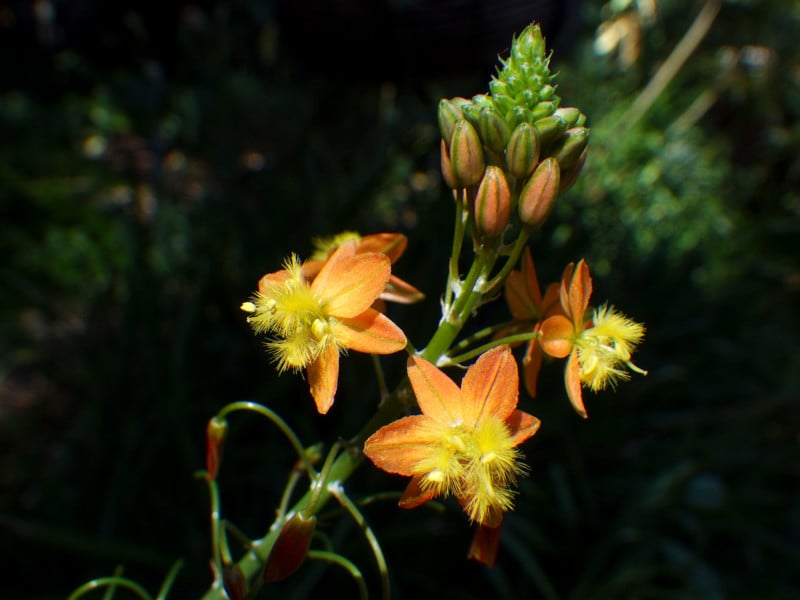 If you're thinking there would be no light coming through and therefore be impossible to shoot like this, you'd be right if it weren't for the fact that the camera has six built-in LEDs circling the end of the lens to illuminate close objects. In addition, a menu option allows me to fine-tune the light output with five intensities, and according to Ricoh, it's now double the brightness of its predecessor. Oddly, I can't change intensity in Digital Microscope mode, but I can with regular macro shooting.
From my testing, the macro light isn't quite bright enough to make much of an impact when there's moderate lighting already. Even in the shade on a sunny day, I wouldn't notice any difference between the macro light on and off if I wasn't explicitly looking for the very subtle difference in the shadows. Indoors, the difference is much more apparent for macro subjects, and below are examples shot without the macro light, with the macro light, and with the standard flash.
Macro photos suffer from the same problem that plagues regular shooting on the WG-80, that there's not much detail being resolved. It can focus closely, but being in focus with this camera can sometimes mean "when it looks least blurry." Even after setting the camera on a tripod and using the two-second timer to avoid camera shake, I'm not happy with the smeary image quality overall. The sweet spot for this camera seems to be focusing from an arm's length away to maybe 10 to 15 feet away; when it's not so close you really see the lack of clarity, and when it's not so far away everything is melted together and you only get an impression of a scene.
Hard on the Outside, Soft on the Inside
Soft picture quality issues aside, I don't think I would consider the WG-80 a total failure. It's a simple camera to operate, it can shoot close-up images and has macro lights built in for dimly lit conditions, and the build quality is made to last. Perhaps it's a failure in vision. There are a heck of a lot of random camera modes in this thing and all sorts of fluff that distract from the fact this would probably make for a pretty good job-site camera. A relatively inexpensive camera that doesn't quit will have more value than a weaker camera that takes outstanding imagery.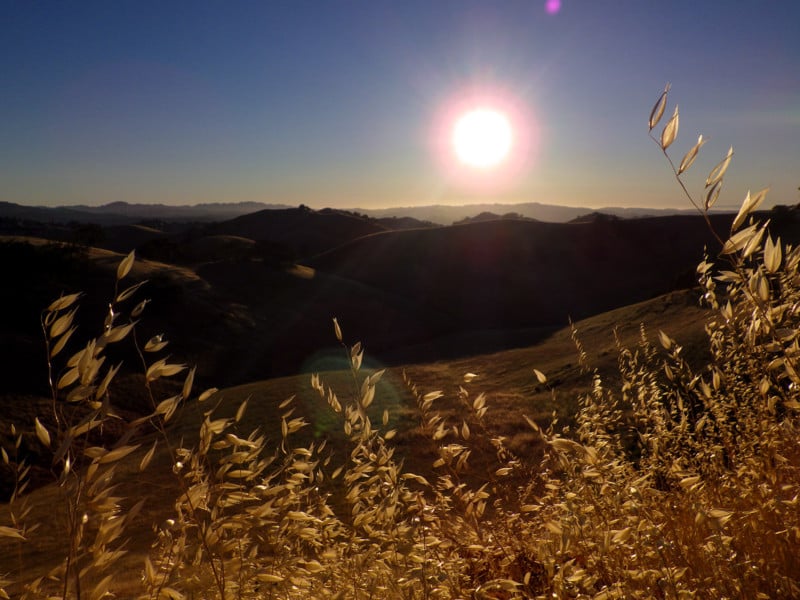 Are There Alternatives?
One alternative to the WG-80 would be the Ricoh WG-6. This waterproof point-and-shoot camera came out in early 2019 and features many of the same favorable components as the WG-80 such as the macro capabilities and six-LED macro light. Although it's older, the camera is very close in price and has a few upgrades. On the top, there is a dedicated mode dial instead of pressing a button and cycling through an on-screen menu. It's also 20 megapixels and can shoot 4K video. The rear display is a touch larger at 3 inches versus 2.7 inches, but the pixel resolution is much better at 1.04-million-dots versus 230,000 dots.
Raising the budget to $450, there's also the Olympus Tough TG-6 to consider. The downsides to this camera may be that it's 12 megapixels, doesn't reach as far on the telephoto end, and the macro light is a $100 add-on piece. However, there are solid improvements on offer as well: it can shoot RAW photos, the aperture opens up to f/2 at the wide end, it has 25 focus points rather than 9, and it can do 20 frames per second continuous shooting for up to 14 RAW frames or unlimited JPEGs until the card fills. It even has a Pro Capture mode for getting five frames prior to pressing the shutter button. When it comes to the toughness factors like waterproofing, dustproofing, crushproofing, freezeproofing, and shockproofing, the TG-6 matches or slightly exceeds the WG-80.
Lastly, a little outside the product category but worth mentioning nonetheless is the trusty GoPro HERO 10. As an action camera, it will not be able to zoom to anywhere near a 140mm equivalent like the Ricoh. However, the camera is pretty durable for most people and can go underwater up to 33 feet (10.1 meters). The stabilization and 5.3K 60p video also blow the pants off of what the WG-80 offers. As of publication time, the HERO 10 was on sale for $400, which is $70 more than the WG-80.
Should You Buy It?
No, not for art. The Ricoh WG-80 probably isn't going to be enough for you if you are aiming for a camera that takes the best photos. Having said that, I can still see the utility in having a camera like this for documenting and work-related tasks which is no doubt a target for Ricoh.