Ulanzi's New Portable Fog Machine is Handheld and Costs Under $90
Ulanzi makes a diverse range of products, including wireless mics, lights, and tripods. Now, the company has launched a new portable fog machine designed for photo and video shoots.
First seen on Photo Rumors, the Ulanzi FM01 Filmog Ace Portable Fog Machine is a handheld smoke machine with 36 different fog effects. The user can customize the intensity and speed of each effect with built-in controls. Further, included attachments allow the user to shape the fog, offering even more customization and options.
While able to be used handheld, the Ulanzi portable fog machine can also be controlled remotely from up to 10 meters (33 feet) away. The fog machine has a 1/4-inch screw mounting slot to be placed on a stand. The fog machine weighs about 367 grams (12.9 ounces), so a stand does not need to be especially heavy-duty.
Concerning power, the battery can be swapped out for a fresh one or the machine can be powered directly using its USB-C port. Ulanzi's specifications page says that the fog machine can work for up to 30 minutes on a single charge.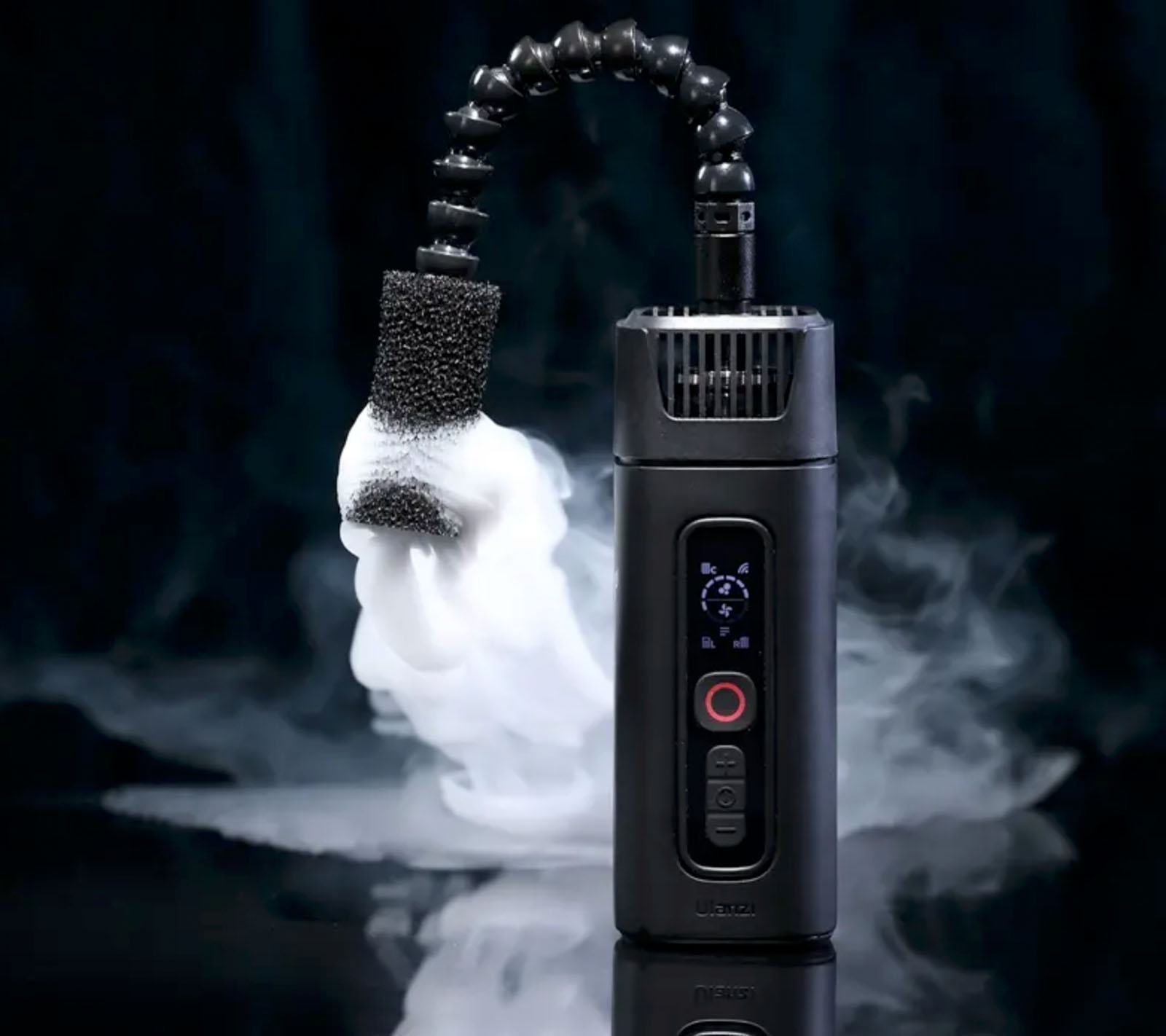 Safety is vital, and Ulanzi promises that the fog machine's temperature control prevents overheating and the device's "fog juice" uses safe vegetable glycerin and propylene glycol (VG+PG), which does not produce hazardous dust and is odor-free.
While these ingredients are considered safe by numerous regulatory bodies, like the Food and Drug Administration (FDA) in the United States, Ulanzi's fog machine cannot be shipped to every region. A full list of approved countries is available on Ulanzi's website.
Ulanzi's new portable FM01 Filmog Ace fog machine is available to preorder now for $87.20, a 20% discount compared to its eventual $110 retail price. The machine should begin shipping on December 13.
The fog machine arrives just a few months after PMI Gear announced a new entry-level SmokeNinja portable fog machine for $200, a third of the price of the company's high-end SmokeGenie.
PetaPixel has seen fog machines used to great effect over the years, and also recently featured the work of photographer Petri Damstén, who put vegetable glycerine inside an e-cigarette to make a safe and effective super-compact smoke machine.
---
Image credits: Ulanzi