Fotodiox RF-Mount TLT ROKR Adapter Adds Tilt-Shift to Any EF Lens
The Fotodiox EF to RF TLT ROKR is a new adapter for Canon RF cameras that adds the ability to tilt and shift any attached Canon EF lens.
The adapter is designed to allow photographers to mount Canon DSLR lenses to a modern mirrorless body but with the added benefit of tilt and shift functionality.
The Fotodiox Pro TLT ROKR adapters allow for a 10mm shift left and right as well as the ability to tilt 10 degrees one way for perspective correction.
"The tilt functionality of the TLT ROKR allows for distortion control and the ability to experiment with creative effects. The tilt correction will also allow for greater compositional control by allowing the separation of objects within the same plane," Fotodiox says. "This will help to highlight the key items in the composition without the need to rearrange or rethink your setup."
The shifting functionality can be used to eliminate the convergence of vertical lines — also known as keystoning — that can happen when photographing some subjects. Tall buildings, for example, greatly benefit from this level of control.
The TLT ROKR adapter also has a 360-degree rotating mechanism that allows the tilt and shift to take place in any direction a photographer wants, basically fully recreating the benefits of Canon's well-respected tilt-shift lenses but in a format that can not only work with mirrorless RF cameras but also with any of Canon's EF lenses, many of which are still quite capable even though they were designed for DSLRs.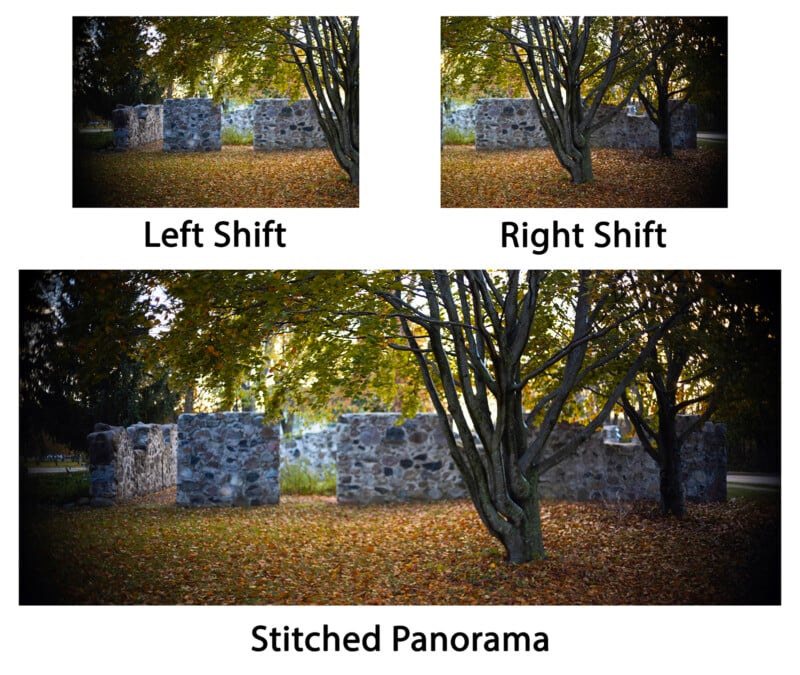 "The simple mechanism will allow you to adjust tilt and shift in landscape orientation and rotate 90 degrees to achieve the same correction in portrait with no further adjustments," Fotodiox says.
Canon has flirted with tilt-shift lens designs for RF-mount, but the company hasn't come out with any native options for mirrorless yet. Photographers looking to integrate tilt-shift capabilities into their kit without buying standalone DSLR tilt-shift lenses may find the TLT ROKR to be a good stop-gap system that will let them also find a new use for older EF glass that might still be kicking around the studio.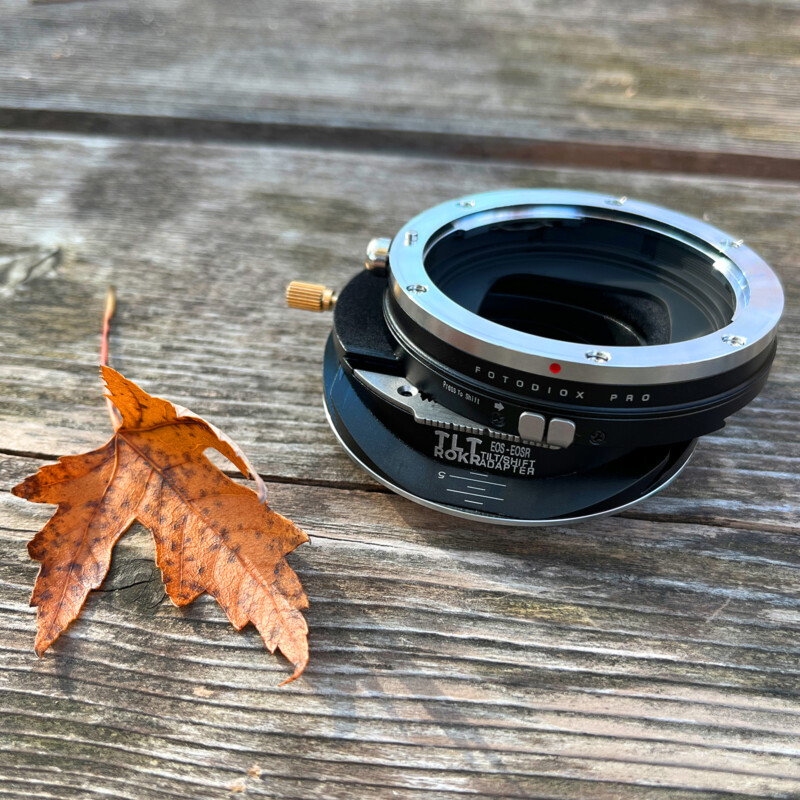 The new Canon EF to Canon RF TLT ROKR adapter is available for $220 and joins the company's wide selection of other tilt-shift adapters.
---
Image credits: Fotodiox