Fotodiox Unveils EF-to-L Lens Adapter with Full Electronic Functions
Fotodiox has launched a new Fotodiox Pro Fusion Adapter that lets you mount Canon EF (and EF-S) lenses onto Leica L (and T) cameras while retaining the full range of automated functions.

"The adapter is designed to offer an inexpensive system that allows for the use of a vast range of lenses," Fotodiox says. "This adapter system is particularly useful for mounting tilt/shift and other specialty lenses not available in the native format to the entire range of cameras, providing for an inexpensive alternative for photographers and videographers alike."
Fotodiox's FUSION technology allows receiving cameras to utilize the electronic features of adapted lenses. For most EF/EF-S lenses, you'll be able to use autofocus, aperture control, image stabilization, EXIF/aperture data recording, and more. All the power it needs is drawn directly from the camera.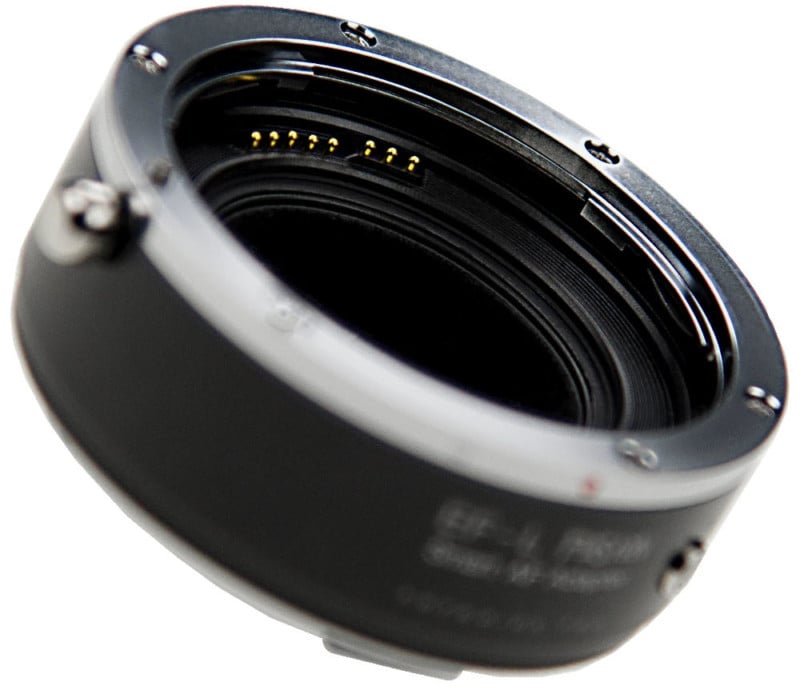 "Different lenses may exhibit different operating characteristics depending on lens age and manufacturer," Fotodiox says. "We recommend testing individual lenses in your setup before critical shoots."
The mount itself features an all-metal construction with a chrome-plated brass mount that delivers an exact and snug fit. It measures 2.6×2.6×1.1 inches (6.5×6.5×2.9cm) and weighs 0.3 pounds (0.14kg).
On the side of the adapter is a function button that turns off all electronic communications, useful for when you would like to use manual lenses on L-mount cameras.
There's also a micro USB port built into the inner chamber of the adapter that allows you to install firmware updates for when Fotodiox fixes bugs or expands lens compatibility.
The new Fotodiox EF-to-L Fusion adapter comes with a 24-month warranty and is available through the company's online store for $200.