Dang, ProRes Log Footage Shot on iPhone 15 Pro Looks Phenomenal
Apple's iPhone has for several years now been the best choice for shooting video on mobile, but the recent addition of ProRes Log capture on the iPhone 15 Pro and Pro Max is taking that to another level.
One of the standout benefits of the new iPhone 15 Pro models is the ability to capture 4K ProRes Log footage, and what PetaPixel's Jordan Drake and Chris Niccolls found in their review showed that the potential was quite exciting.
Now that the smartphone is in the hands of more creatives professionals, however, how good the footage actually can be is starting to become more apparent.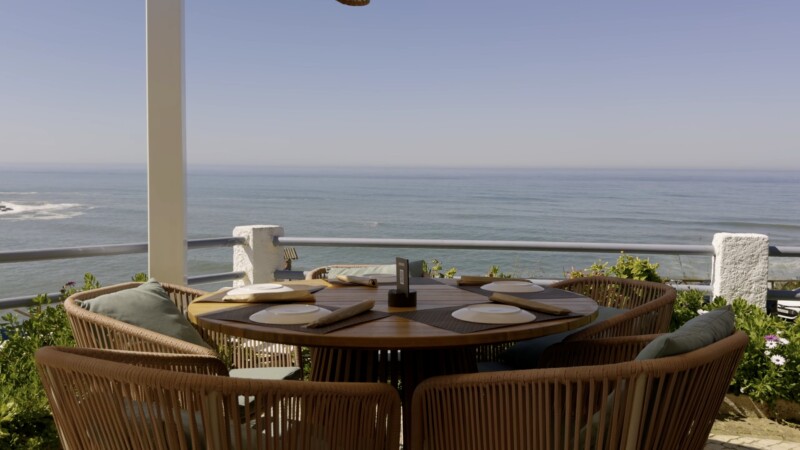 Professional cinematographer Matteo Bertoli has uploaded a camera test captured in 4K ProRes Log, above, and found what he was able to get looks more like what is expected from dedicated cameras than anything seen from a smartphone before.
"For the first time I think the footage looks more like a mirrorless rather than an iPhone. Footage is much less digital and there isn't a crazy amount of oversharpening going on," he tells PetaPixel.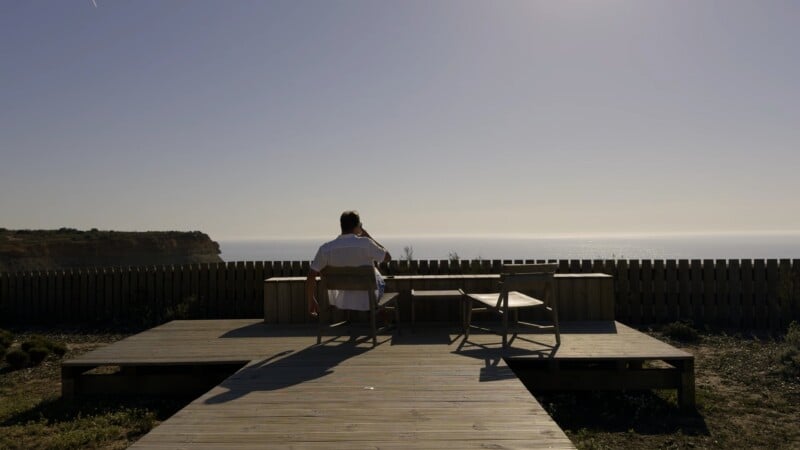 "Of course the sensor is still very small right? So you can tell there are some artifacts and it struggles a bit in certain high contrast scenes, but again, it looks much closer to an actual camera now."
A Conversation Starter
The footage is, for the most part, pretty indistinguishable from what would have been captured with a modern mirrorless camera, as the PetaPixel team discusses:
Jaron Schneider: "It's insane that this was shot on a smartphone."
Michael Zhang: Impressive.
JS: The best part, I think, is that no one would have questioned the footage if it was just submitted. Like, if I got this footage for a project I would just be like "cool looks good."
MZ: That's the goal! No one asks what tools the chef is using.
Jeremy Gray: If someone was like, "This was shot on [insert cine camera model here]," I'd probably believe it. It's quite something that someone can not only shoot something on an iPhone that looks convincingly professional, but I think about how this enables totally different workflows, where someone can get shots that would be really difficult or maybe impossible to get with a full-blown cinema rig and integrate them into a larger production seamlessly.
Plus, it's also just making high-end filmmaking, at least in specific situations, significantly more accessible.

Matt Growcoot: Very impressive, but you can sort of tell on the sunset shots though.
JS: I think you can tell because you are looking for it. It's not immediately obvious. It could believably be from a Micro Four Thirds camera
MG: Yeah, true.
Footage is Great, Interface Could Be Better
Bertoli notes that there can be some issues when shooting with neutral density filters (NDs), as the darker ones can cause the small sensor to show too much noise. Otherwise, he's quite happy with the footage.
"The footage really looks great in my opinion. I don't think it will ever replace my cinema camera, but I think you might be able to get away with a couple of wide angle shots (like landscapes) and match them pretty easily with your cinema camera. And if someone really wants to shoot a short film and all they have is an iPhone, well, at least they can record 4K 10-bit ProRes log to a SSD. Definitely happy to see some usable footage coming out of an iPhone!"
While delivered footage is undoubtably impressive, the actual shooting experience could be better. It's likely that the necessary tools for filmmakers are coming from Filmic Pro at some point, but when using the native app, Bertoli brings up points that Drake also notes in his review of the iPhone for PetaPixel.
"There is a weird bug with the Blackmagic camera app. I think because of different color spaces you see the footage much brighter than what it actually is in the app. So if you try to adjust exposure and record some footage it will come out very dark. So I had to use the native camera app for this video, which is great, but not perfect," Bertoli says. "I would love to be able to lock at least the white balance and tint."
Workflow and user interface aside, the performance here shows how far technology has come in smartphones. While it's not quite going to match even a mid- or low-tier cinema camera, the iPhone gets close enough that many won't notice the difference. That, arguably, is key to the platform's success.
As long as the iPhone is capable of creating shots like these, it's going to be very difficult for any other smartphone maker to come close to unseating Apple's handheld as the best choice for mobile video capture.
---
Image credits: Matteo Bertoli