macOS Sonoma is Here: The Best New Features You Should Use
Hot on the heels of announcing the family of iPhone 15 smartphones, including the brilliant iPhone 15 Pro and Pro Max, Apple has given its Mac family a bit of love by releasing Sonoma, the latest major version of macOS.
macOS Sonoma, available now as a free software update to all Mac owners, brings a rich set of new functions to the Mac, which Apple promises makes its computers better for work and play. Among the key features are desktop widgets, more customization, stunning new screen savers, significant improvements to Safari, better video conferencing, and dedicated features built for gamers.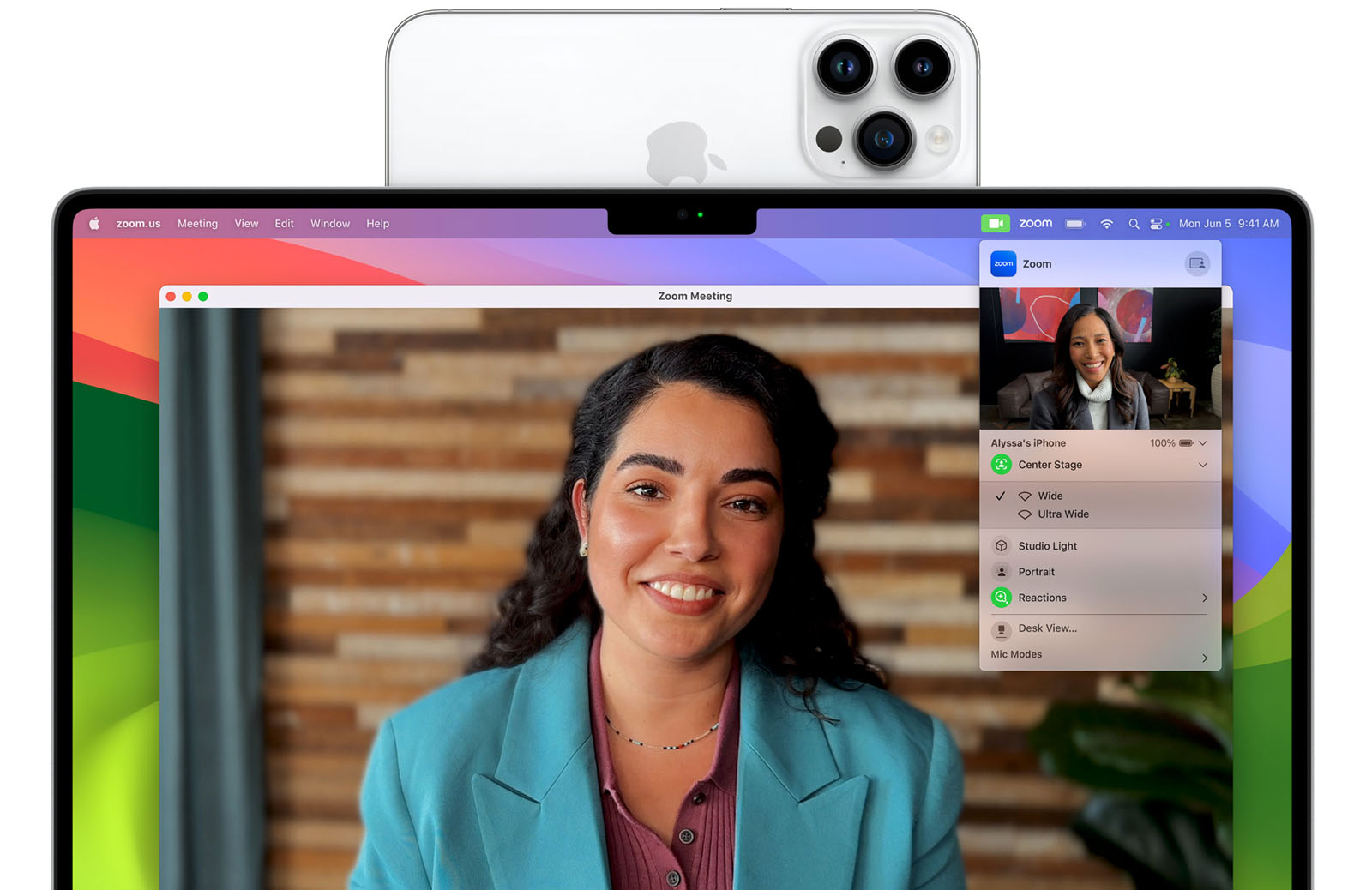 Widgets and Screen Savers
In recent years, Apple has provided its users with expanded personalization options across all operating systems, including iOS, iPadOS, and macOS. Sonoma brings the widgets featured in iOS and iPadOS to macOS, allowing users to interact with numerous apps in small desktop windows. Users can perform tasks, check info, and control their media directly from widgets, and can even bring widgets from iPhone straight to Mac.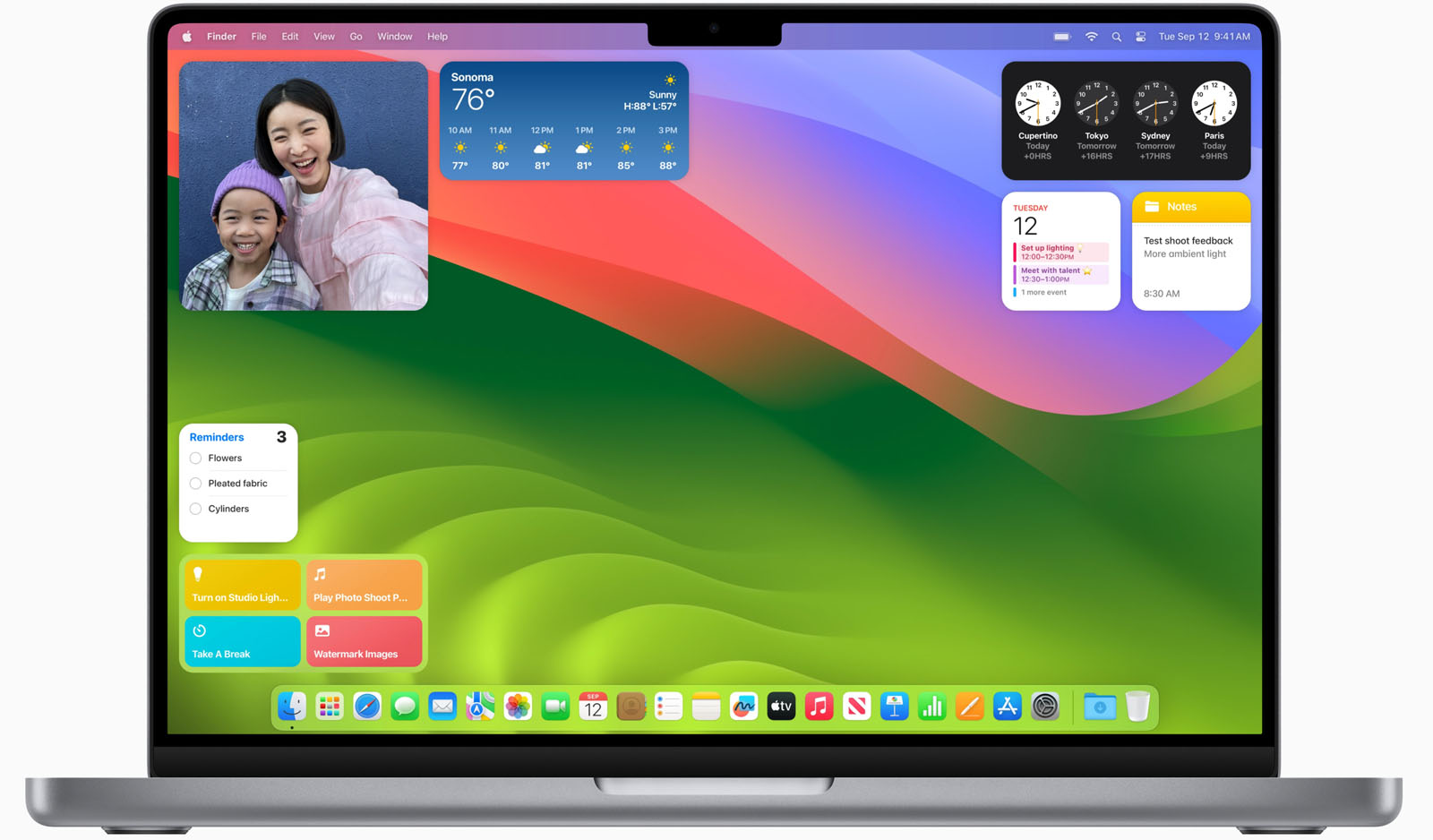 Personalization doesn't stop there, as Apple has introduced a new selection of screen savers that feature stunning slow-motion video of beautiful locations around the world, including Hong Kong's sweeping skyline, the sandstone buttes of Monument Valley in Arizona, and the rolling hills of Sonoma in Northern California. Apple TV owners will recognize this screen saver style, as Apple's regularly updated suite of videos that play when an Apple TV is idle has proven popular with users.
Productivity Improvements Thanks to Better Video Conferencing
With any video conferencing app, Sonoma users can take advantage of a new Presenter Overlay feature. This shows the presenter in front of the content they are sharing. Reactions, introduced in iOS 17, allow users to showcase their emotions with simple hand gestures that trigger full-screen 3D effects.
Safari Gets User Profiles
People often customize their web browsers to their preferences, pinning specific tabs, saving certain bookmarks, and more. Safari now includes profiles, so different users can have their own personalized version of Mac's native web browser.
Further, Apple has bolstered its privacy features. Private Browsing promises more protection than before, and Private Browsing windows are now locked when not in use.
Sonoma also enables users to save websites to the Dock, just like they would with an app. When opening a website from the Dock, it features a simplified user interface, just like a typical standalone application.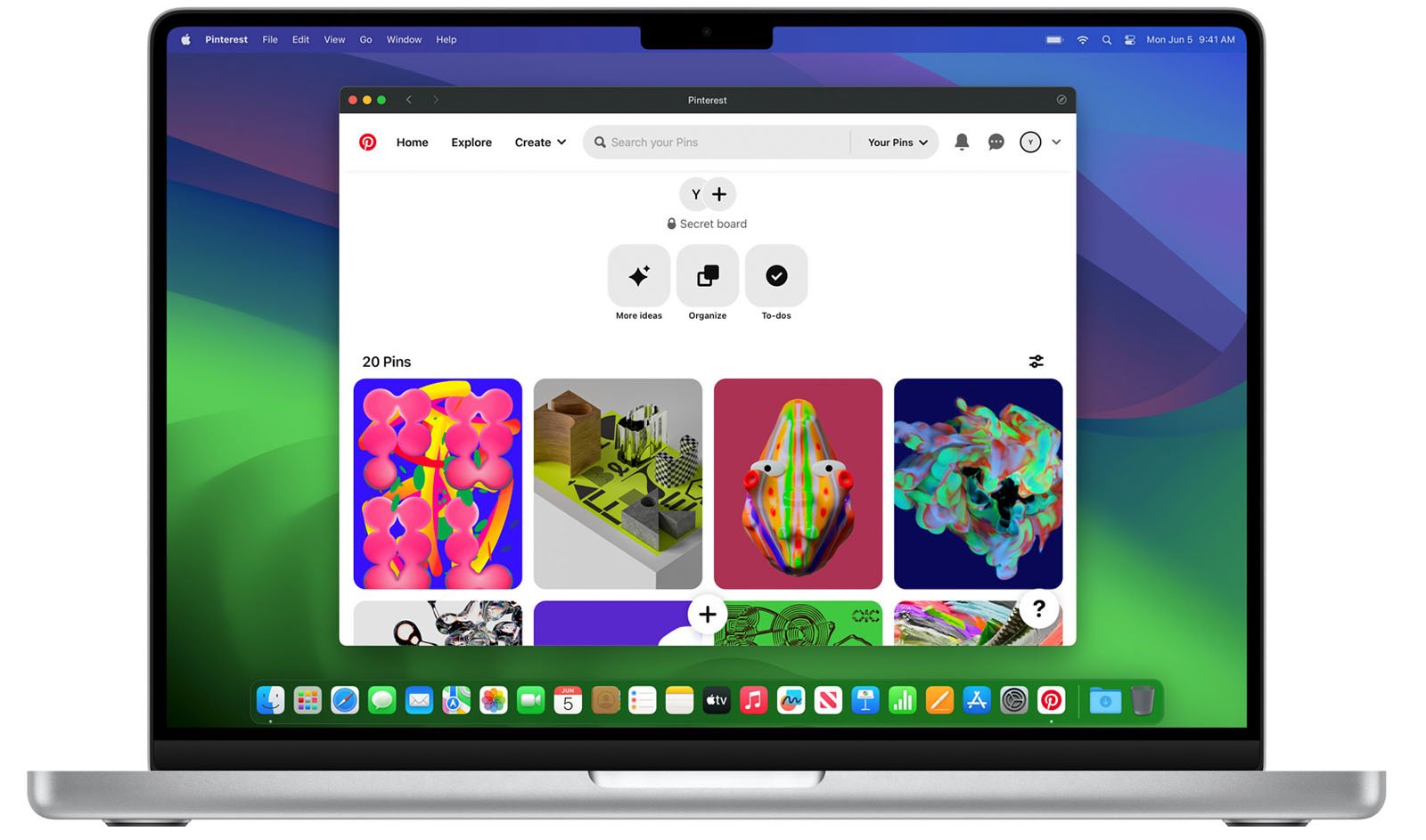 Apple Continues Gaming Push
Mac has long had a reputation as a so-so place for gamers. However, Apple wants to change that, likely emboldened by the newfound power offered by Apple Silicon. Connecting modern game console controllers to Mac is already quite straightforward, and Sonoma takes gaming further by implementing a brand-new Game Mode.
The mode promises more consistent frame rates, reduced input and audio latency when gaming wirelessly with a controller and AirPods, and the feature works with all Mac games — no special work is required on the part of developers.
Game Mode prioritizes the performance of an open game, dedicating crucial CPU and GPU resources to the game.
More Updates
Sonoma offers many more minor new features and improvements, including PDF viewing inside Notes, shared passwords, better search filters in Messages, a new column view inside Reminders, improved Autocorrect when typing, a new high-performance mode in Screen Sharing, and a litany of general bug fixes and performance improvements.
Photographers who use Photos will be glad to know that Sonoma brings improved recognition of individual people, which should make the People album more helpful. Further, Photos now recognizes cats and dogs that are part of the family.
Availability
macOS Sonoma is available now to all Mac users. The free update can be downloaded and installed via System Settings.
However, Sonoma is not compatible with all Macs. iMac Pro (2017), iMac (2019 and later), MacBook Air (2018 and later), MacBook Pro (2018 and later), Mac Pro (2019 and later), Mac Studio (2022 and later), and Mac mini (2018 and later) devices are compatible.
---
Image credits: Apple