macOS Mojave's Continuity Camera Lets You 'Take Photo' with iPhones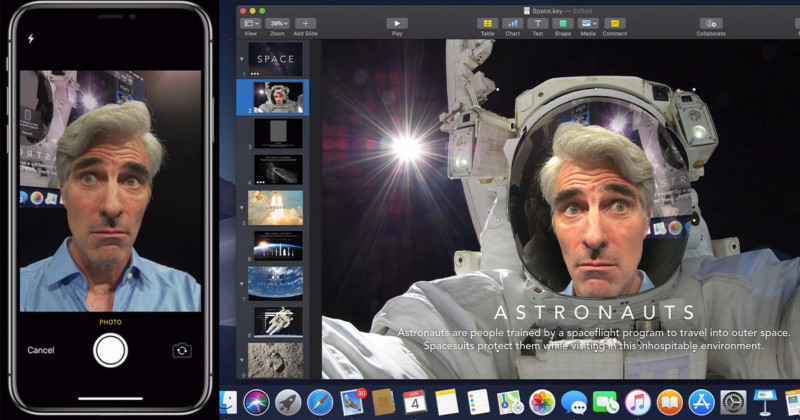 Apple has announced the latest major version of macOS, named Mojave, at its WWDC 2018 event this week. One of the new features touted during the keynote yesterday is called Continuity Camera, which basically turns your iPhone into a camera extension for your Mac.

The feature is designed for situations in which you need to take a photo on the spot for something you're working with on your computer. In the keynote, the example given was a presentation in which a face needed to be inserted into an astronaut's helmet.
Once you link your phone to your computer, many apps will have a new "Take Photo" option at your disposal (alternatively you can also use your iPhone to scan documents).
Click "Take Photo," and your iPhone will instantly detect it, wake up, and enter Camera mode.
Press the shutter button and your new photo will immediately be inserted into the app you have open on your Mac.
This new feature is part of a larger Continuity effort to bring one seamless experience across all your Apple devices.