What to Expect at WWDC 2022: iOS 16, MacBook Air, M2, Mac Pro, VR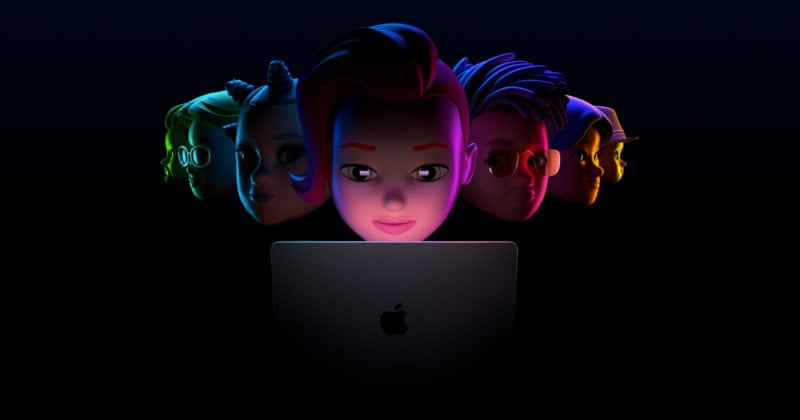 Apple's annual Worldwide Developers Conference (WWDC) kicks off on Monday, June 6 at 10 AM PT and while the keynote usually centers around software, there is reason to believe some hardware will also make an appearance.
Apple tends to announce a lot of software features for its wide range of consumer devices, but the updates that appeal to creative professionals tend to land on iOS, iPadOS, and macOS.
Join our worldwide developer community for #WWDC22 on June 6 at 10 a.m. PT.

Tap the ❤️ and we'll send you a reminder on event day. pic.twitter.com/DYWzfvF1zf

— Apple (@Apple) May 31, 2022
iOS, iPadOS, and macOS
As a developer's conference, WWDC tends to lean more heavily on software announcements than hardware, and it's all but assured that Apple will showcase new features coming to iOS in the fall. Bloomberg's Mark Gurman, who is a fairly reliable source when it comes to Apple rumors and was bang-on correct with his predictions for Apple's last event, says that iOS 16 is going to feature new Apple apps as well as a new way to interact with the operating system.
"From what I'm told, the new software — codenamed Sydney — is a fairly significant upgrade," Gurman says in his weekly Power On newsletter. "It will be chock full of changes across the operating system, including updates to notifications, iPad multitasking, and the Messages and Health apps. The makeover also includes a part of the interface that's often an afterthought: the lock screen."
That may mean that Apple plans to add more widgets or adjust how users will interact with them, which could help Apple users feel like there is more to do before actually unlocking their devices. Gurman says he rarely interacts with his iPhone when it is locked, and guesses that is the case for many other users as well. Apple may look to change that with iOS 16 and also add an "always-on" feature to the next iPhone and add software that plays off this capability.
iPadOS is also likely to get an upgrade around multitasking:
I know better than to get excited about improvements to iPad, because we've been burned so many times…

But WebKit just added infrastructure for a 'multitasking mode' on iOS that sure looks like it's a system toggle that enables freely-resizable windows https://t.co/NBNGhHiaxB

— Steve Troughton-Smith (@stroughtonsmith) May 26, 2022
The update will likely make adjustments to allow windows to be freely resized and could enable different form factors for iPad devices. While Apple seems reluctant to put full MacOS capability on the iPad, this could be a large leap that would enable the compact devices to compete more directly with two-in-one PC offerings like the Microsoft Surface.
It's possible WWDC will bring an update to macOS as well, but very little has made its way to the rumor mill other than it might get something similar to the iPhone's Focus Mode and may be called macOS Mammoth.
Macbook Air, M2, Mac Pro
The rumors swirling around hardware again come courtesy of Gurman who has predicted Apple will launch at least two computers around the middle of the year.
While some believe that might mean the next-generation Apple processor, the M2, in a new MacBook Air, The Verge seems to think that WWDC's audience of developers, pros, and enthusiasts make it a great place to launch the promised Mac Pro.
During the March event, Apple said that the Mac Studio would not be the last M1-powered machine and hinted that would be the Mac Pro. Since most are expecting the M2 to come out this year in lower-end machines, it does make sense for Apple to cap off the M1 series with a big bang.
The VR Headset
The last major hardware device that might be seen at WWDC is the long-awaited Apple virtual reality (VR) headset. While it's certainly not something to expect, it might make an appearance alongside the announcement of software support for VR which would line up nicely with the WWDC audience.
Tune in to the WWDC keynote on June 6 at 10 AM PT.
---
Image credits: Header image via Apple