Footage From Blackmagic's New Cinema Camera 6K is Very Impressive
Earlier this month, Blackmagic announced its first full-frame camera, the Blackmagic Cinema Camera 6K. On paper, the specifications looked enticing, and newly-released sample footage shows that it can live up to that hype.
Spotted by NewsShooter, Blackmagic uploaded a large amount of sample footage across various resolutions and aspect ratios captured by cinematographer John Brawley (best known for his work on The Morning Show and as the director of photography for The Great), Florent Piovesan Of Two Lands, and Matteo Bertoli to its website.
In total, there are five scenes which are composed of between two and six shots that can be downloaded as the original or final graded file, depending on your preference. Anyone is welcome to download it to see how their computers handle the footage, which is precisely what I did.
While I have access to the newer M2 Ultra Mac Studio, my main workstation is still the M1 Mac Studio from last year and I'm happy to report that not only does the full-resolution Blackmagic RAW footage (6,048 x 4,032 pixels) playback perfectly smoothly on this year-old machine, the footage from the Cinema Camera 6K grades absolutely gorgeously, too.
I will say that while editing this footage, the M1 Mac Studio actually had to engage its fan and it was audible to me for the first time since I've had it, which does say that while the computer is certainly capable of handling this high-resolution RAW footage, it's not a walk in the park.
The footage captured by all three cinematographers can only be described as spectacular. The best part about the samples is that they show a wide variety of lighting situations so you can really see how the camera handles a lot, including artificially lit sets as well as bright sunlight.
The only question that I have about the camera at this point is low-light performance since all of the footage provided was captured at 400 ISO.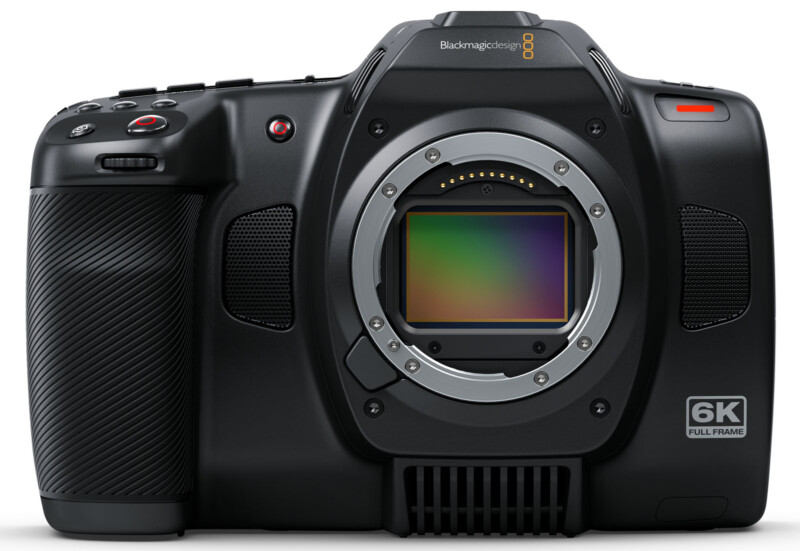 Even if that becomes a limiting factor, which I do not have major concerns about given the size of the sensor, what this camera is capable of producing for its ridiculously low $2,595 asking price is nothing short of amazing. Blackmagic has a somewhat rocky history when it comes to software and hardware reliability, but if the company has ironed out these concerns, they've made an extremely compelling camera.
You can download any sample clips you're interested in checking out yourself directly from Blackmagic's website. As a note, if you're interested in seeing how it edits in Adobe's video editor like I was, you'll first need to download the Blackmagic RAW plugin before Premiere Pro will be able to read the footage.