Sony's $25,000 Burano Cine Camera Offers 8K Video and Venice Colors
Sony has announced the Burano 8K cinema camera, the newest addition to the company's CineAlta family of digital cinema cameras.
The Burano camera is designed for single-camera operators and small crews. It features a large 8.6K full-frame image sensor that matches many of the specifications of the Sony Venice 2 cine camera. Despite delivering image quality and appearance consistent with the Venice 2, the Burano is an inch shorter and more than three pounds lighter than the Venice 2.
"The Burano gives filmmakers new options to help push the boundary of filmmaking. It's the perfect camera for both scripted and unscripted projects, including commercial, wildlife, or documentary styles. This camera will be a wonderful addition to be used on set alongside our lineup of digital cinema cameras," explains Theresa Alesso, President, Imaging Products and Solutions Americas, Sony Electronics.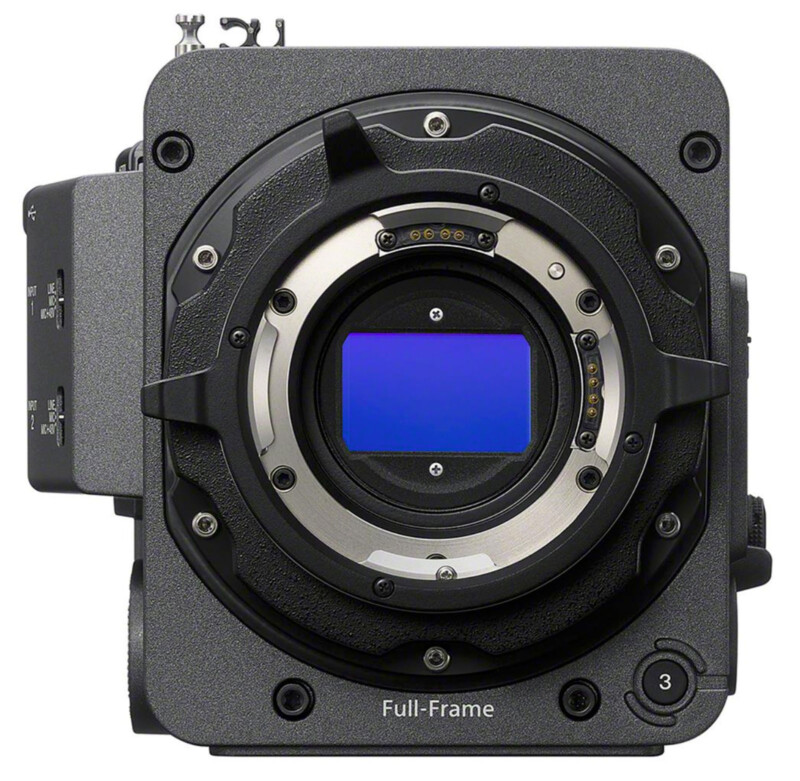 The compact, versatile camera is the world's first digital cinema camera with a PL-Mount to incorporate in-body image stabilization. Further, when the camera's PL lens mount is removed, the Burano is compatible with E-mount lenses. The Burano offers Fast Hybrid Autofocus and Subject Recognition AF when using E-mount lenses.
The camera's 8.6K full-frame sensor sports dual base ISO of 800 and 3200 and promises 16 stops of dynamic range. The Burano also includes the same color science as Sony's famous Venice series, which has been used on more than 500 productions, including feature films.
Academy award-winning Director of Photography Dion Beebe (ACS ASC) tested the Burano alongside the Venice 2 for a short dance film. "We were in a very stretched dynamic range purposefully and for me that was very much part of what I wanted to see both in the Venice 2 and in the Burano. Moving through the edit, you really were not aware that you were moving from the Venice 2 sensor to the Burano sensor back to the Venice 2. That compatibility, across the dynamic range, color interpretation and all of those things are important when I'm putting a package together and trying to complement a bigger sensor camera, like the Venice 2. These two sensors, these two looks, really fall in line with one another," Beebe says.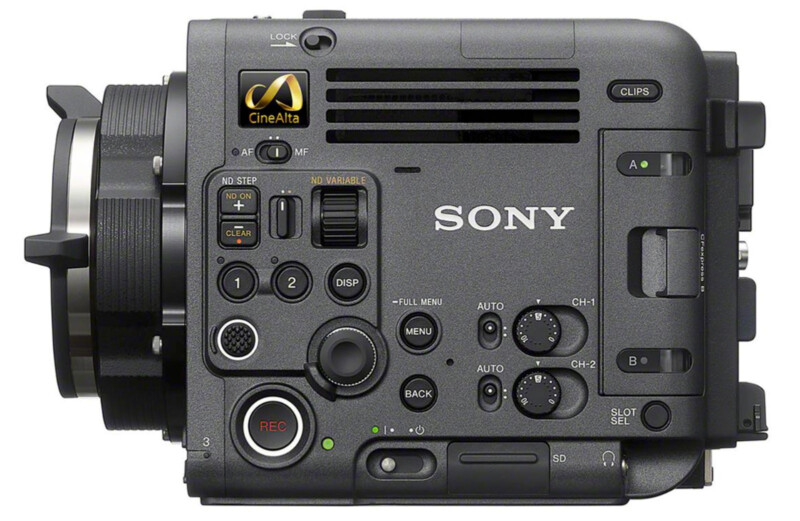 The Sony Burano includes an electronic variable ND filter from 0.6 to 2.1. The filter is "far thinner" than prior ND filters in Sony's cinema camera lineup. Another neat feature is cache recording. The Burano enables filmmakers to record a modifiable amount of footage before pressing the record button, perfect for action scenarios. The cache allows up to 11 seconds of 8.6K footage or 73 seconds of 4K video.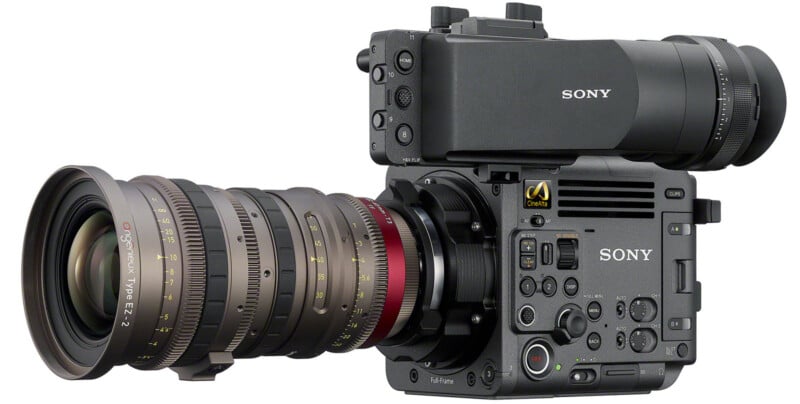 The Burano can shoot at full-frame, Super 35, and also includes anamorphic desqueeze. The camera can record 8K/30p, 6K/60p, or 4K/120p video.
Award-wining wildlife and natural history director and cinematographer Danny Schmidt tried the Burano, and says, "This camera is a big level-up from the FX series for me. The noise and the grain are beautiful. The image is cinematic and it's inspiring to look at. I immediately loved the form factor. It was a size that looked to me just slightly larger than an FX6, a modular camera that has a lot of possibilities. I can put it on a long lens, hang it from an easy rig, or rig it up for shoulder mounting. I see this being my primary camera."
The Sony Burano is available to preorder beginning September 13 for $24,999. The camera is expected to ship in spring 2024. The complete specifications of the Sony Burano are available on Sony's website.
---
Image credits: Sony