ProGrade Uses CFexpress 4.0 Tech in Its New Fastest CFexpress Type B Card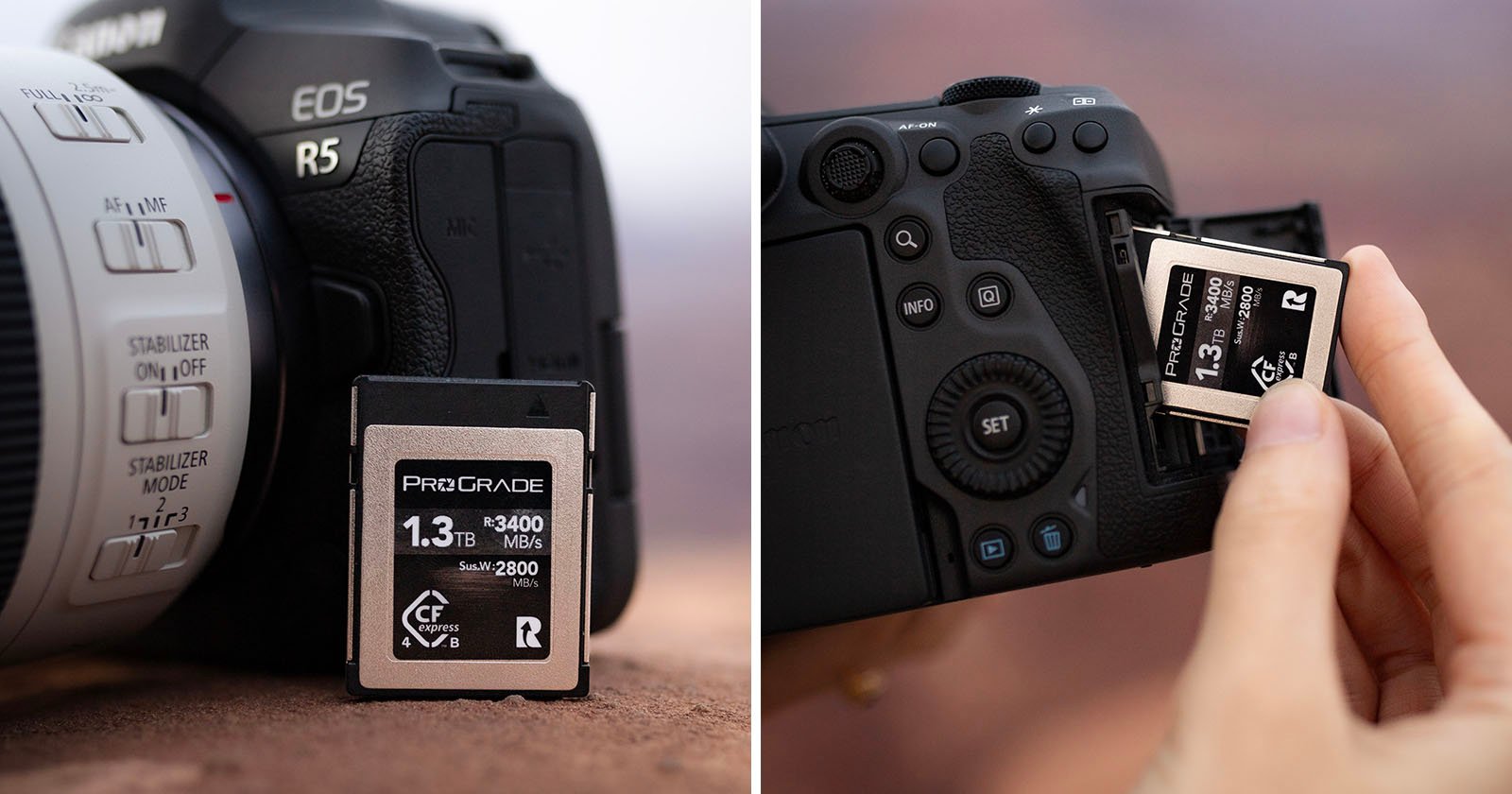 ProGrade Digital has announced the third generation of its CFexpress Type B Cobalt-class memory cards in a new 1.3TB capacity.
The new third-generation memory card features the same "industry-leading quality of ProGrade's current second-generation 325GB and 650GB capacity cards," per ProGrade, but implements PCIe Gen 4 interconnect with NVMe 1.4c host controller interface.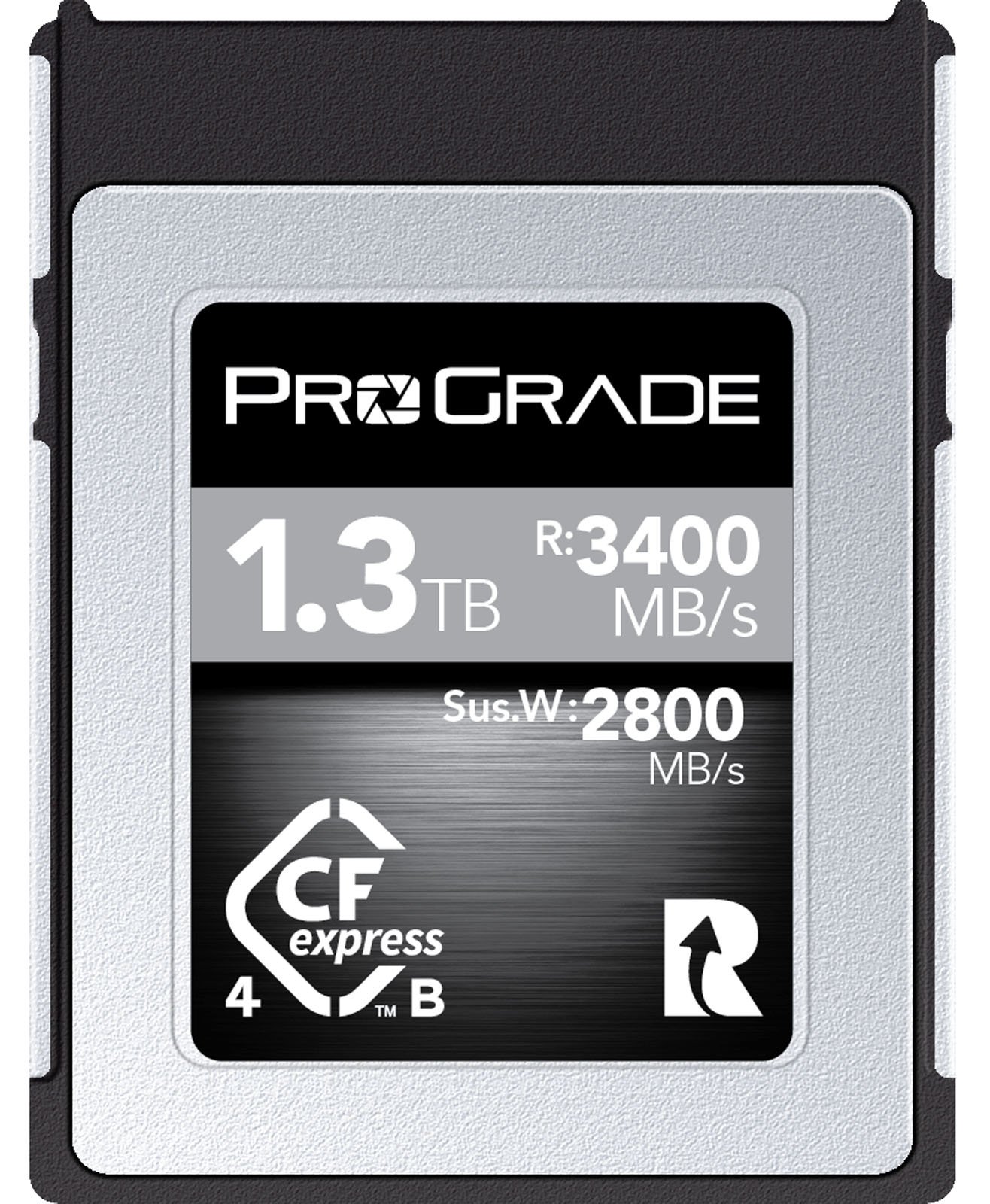 This enables the new card to be fully compliant with the new CFexpress 4.0 specification, allowing for read speeds up to a blazing-fast 3,400 MB/s, burst write speeds as fast as 3,000 MB/s, and sustained write speeds up to 2,800 MB/s. These swift speeds ensure that the ProGrade CFexpress 4.0 Type B memory card is well-suited to high-resolution cinema-grade video applications.
"As in past Cobalt-class memory card generations, the highest endurance and reliability memory technology is utilized — ensuring years of trouble-free, high-performance capture," explains ProGrade Digital.
"The introduction of our third generation CFexpress Cobalt card at the 1.3TB capacity point provides the extra space and unparalleled performance needed for the very highest resolution video capture needs," says Wes Brewer, Founder and CEO of ProGrade Digital. "Our inclusion of PCIe Gen 4 controller technology, coupled with the upcoming USB 4.0 high-speed readers will allow offloading speeds three times greater than previously possible, providing a dramatic reduction in workflow processing time."
Alongside the impressive speed benchmarks, ProGrade Digital explains that the card includes low standby power through NVMe PS0 — PS4 support to ensure longevity, a metal enclosure for improved durability and heat dissipation, thermal throttling to protect the card from overheating, and robust quality control.
ProGrade Digital also says its new card is RED V-Raptor and Komodo X approved. The card is also X-ray-proof and shockproof. The 1.3TB ProGrade Digital Cobalt CFexpress Type B card ships with a manufacturer's three-year warranty.
High performance and groundbreaking technology do not come cheap, however. The ProGrade Digital CFexpress Type B 1.3TB Cobalt memory card is available for purchase now for $1,459.99, making it the most expensive card in ProGrade Digital's CFexpress Type B card lineup. However, it is not the highest-capacity card in ProGrade's lineup — as the company recently announced a 2TB version of its venerable Gold series CFexpress Type B cards.
CFexpress Type B cards are used in many interchangeable lens cameras, including high-performance cameras from Canon, Fujifilm, Nikon, and Panasonic.
ProGrade's Fast New Card Needs an Equally Swift Card Reader
To leverage the speed of ProGrade's new CFexpress 4.0 Type B Cobalt memory cards, users must have a fast card reader. ProGrade has also announced the CFexpress Type B Single-Slot USB 4.0 PG05.6 Card Reader.
This card reader utilizes the USB 4.0 interface, enabling transfer rates of up to 40Gbps. It ships with a USB 4.0-certified cable and sports an improved heat sink plate to stay cool and deliver improved sustained performance.
"Our new PG05.6 reader provides a tremendous leap forward in workflow performance by allowing content offload speeds to be reduced by 67% when compared to the performance of USB 3.2, Gen 2 technology of our current product lineup," says Wes Brewer. "Along with faster speeds comes the need to provide extra cooling capability for reader and card — something we've spent more than a year perfecting in the new design."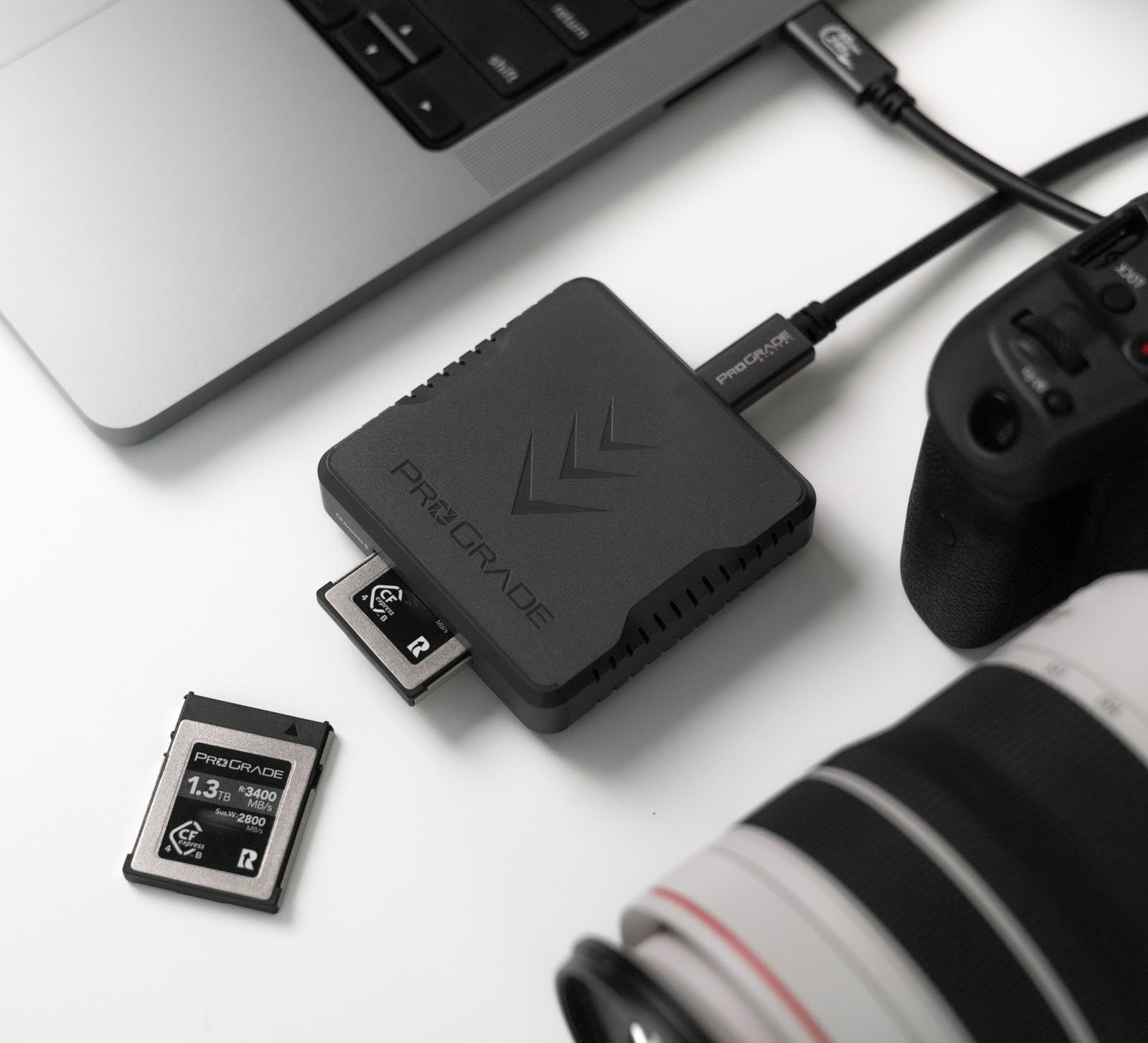 Aside from the performance gains of the new card reader design, it also features aesthetic changes. The new reader features a dark gray color with blue accents on the rear connector to "clearly differentiate it" from the prior generation of USB 3.2 readers.
The ProGrade Digital USB 4.0 CFexpress Type B card reader is available to order now for $99.99.
---
Image credits: ProGrade Digital