The Meyer Optic Görlitz Biotar 75mm f/1.5 II Promises 'Sought-After' Bokeh
Meyer Optik Görlitz has announced that the Biotar 75mm f/1.5 II is now available. This is a new edition of what the company says was a world-famous lens that delivered one of "the most sought-after bokeh" in the world.
The original Biotar 75mm f/1.5 was developed in the 1930s by Willi Merté and Meyer Optik Görlitz says that it took almost no time at all for that lens to gain a positive reputation and commercial success. However, due to World War II and associated high production costs, the company had to cease production of the lens very soon after it came to market. The high-quality optics and popularity combined with the relative scarcity made it an extremely rare and sought-after optic.
Now, Meyer Optik Görlitz has recreated that lens in the modern era, down to the optical construction that creates a double-gauss lens made up of six elements arranged into four groups.
The company says that it was finally able to bring version two of the lens to market after what it describes as several "unforeseen circumstances that have caused several delays." The company's most recent previous release was the 58mm f/1.5 II that came out last fall. Before that, it was a 32mm f/2.8 II that reviewed relatively favorably.
This new Biotar 75mm f/1.5 II promises a high level of sharpness in the center that is surrounded by what the company describes as "strong swirly bokeh" at open apertures. That swirly bokeh is rendered in a circular pattern that is reminiscent of a vortex and is what made the original version of the lens so popular.
"The sharpness in the center of the image and the wonderfully drawn bokeh in the blur give the subject a slightly three-dimensional feel," Meyer Optik Görlitz claims.
"At the same time, the overall image appears somewhat delicate, which can create a great contrast in available light situations with clear shadows and highlights in the background."
The company says that its goal was to capture the historic imaging capabilities of the original lens while also optimizing it with modern technology (such as high-end glass, special coatings, and high-precision manufacturing) to pair with the cameras of today.
"Even minimally stopped down (from f/2.0), the Biotar 75mm f/1.5 II shows even more contrast, and between f/5.6 and f/8, the Biotar 75 f1.5 II reaches its maximum sharpness," Meyer Optik Görlitz says. "In this respect, it makes many comparatively 'young' lenses look very old."
The lens is fully manual and features a stepless, silent aperture diaphragm composed of 15 blades — far more than is typical in modern lenses.
Below are a couple of example photos taken with the lens. More are avaialble to view on Meyer Optik's website.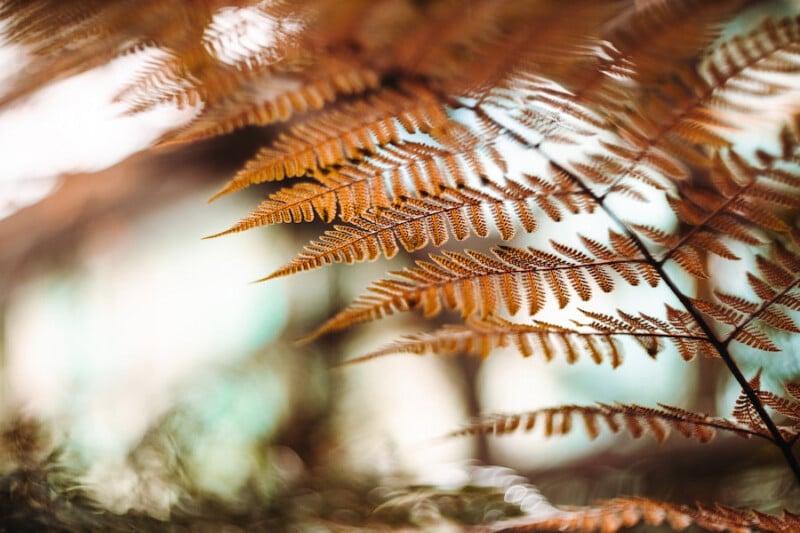 The Meyer Optik Görlitz Biotar 75mm f/1.5 II is available starting today for €1,399 (about $1,517) directly from the company's website. It is available in 10 mounts: Canon EF, Canon RF, Nikon F, Nikon Z, Sony E, Leica L, Fujifilm X, Leica M, Micro Four Thirds, and Pentax K.
---
Image credits: Meyer Optik Görlitz