Camera+ 2 is a Next-Gen RAW Camera App for the iPhone and iPad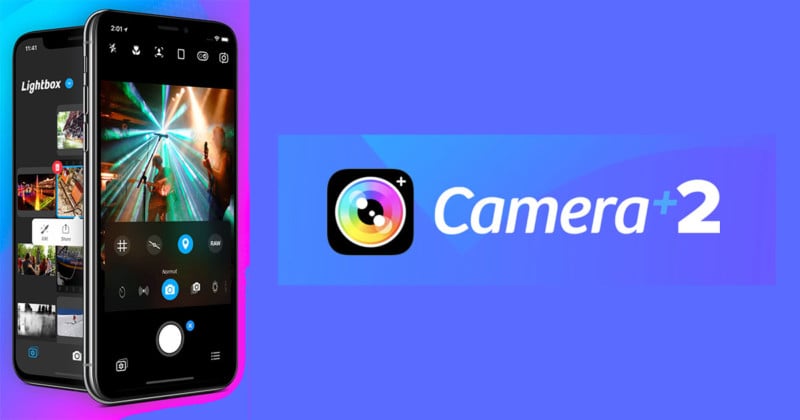 The popular third-party iPhone camera app Camera+ is getting replaced. Camera+ 2 is a new version for the iPhone and iPad that has been completely revamped to provide a top-notch photography experience for iOS photographers.

"A lot of things have happened in the 8 years since we first released the original Camera+," the developers write. "iPhone cameras have improved dramatically – not only in terms of sheer optical quality, but also in the array of technical and creative tools they provide. Manual controls, RAW capture, depth editing are a few of the capabilities whose presence in a mobile phone was unthinkable just a couple of years ago.
"We decided it was time to rebuild Camera+ to prepare for the next 10 years of mobile photography. We rewrote everything from scratch to create a solid and modern foundation on which to incorporate the advances we'll see coming with every new iPhone release."
Camera+ 2 provides a consistent experience whether you're using a phone or tablet (there's multitasking support for the iPad).
And while the original Camera+ reserved powerful features for customers who were willing to shell out extra money through in-app purchases, all the features of Camera+ 2 are available to all users.
In addition to a minimal interface for casual photographers, there's also RAW capture and powerful manual controls that allow adjustments of things like shutter speed, white balance, macro, and ISO.
Focal length (wide vs telephoto) can also be chosen if you're using a dual camera iPhone. When depth capture is turned on, depth data is stored in photos and can be utilized for depth-specific editing afterward.
Camera+ 2 is also a much more powerful RAW photo editor, as you can quickly switch between Lightbox mode and viewing your entire collection of images in the Photo Library.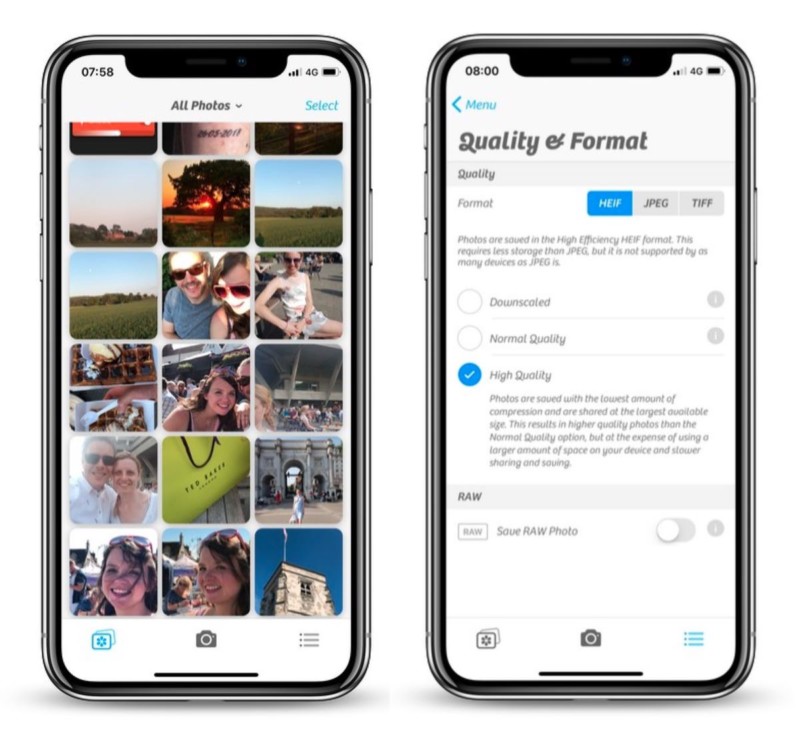 Other features include adjustable-strength filters, Smile mode (smile detection shooting), Stabilizer mode (steadiness-detection shooting), Slow Shutter mode (long exposures), Burst mode, Timer mode, Files/iTunes integration (for transferring photos), and iOS gestures.
The original Camera+ app was released in 2010 and rapidly sold over 14 million copies, becoming one of the most popular paid apps of all time for the iPhone.
Camera+ 2 is now available for purchase from the iTunes App Store for $3. The original Camera+ app currently costs $2.
(via Mac Rumors via DPReview)