Calibrite Launches Trio of Monitor Calibrators, Including for HDR Displays
Calibrite has released a trio of monitor calibration devices designed for a range of display technologies, including a new Display Plus HL calibrator that works with super-bright high dynamic range (HDR) displays with luminance up to 10,000 nits.
As reported by DIY Photography, the new Calibrite Display-series calibration tools all look similar, although each model is capable of calibrating displays of different brightness values.
The Display SL, which occupies the "entry-level" position in the lineup, is designed for more traditional computer monitors and displays for standard dynamic range (SDR) content, including photography and SDR video. The Display SL includes a "Photo Preset" mode, allowing users to select a predefined white point value to calibrate their monitor. The Display SL calibrates a standard patch in the center of a display.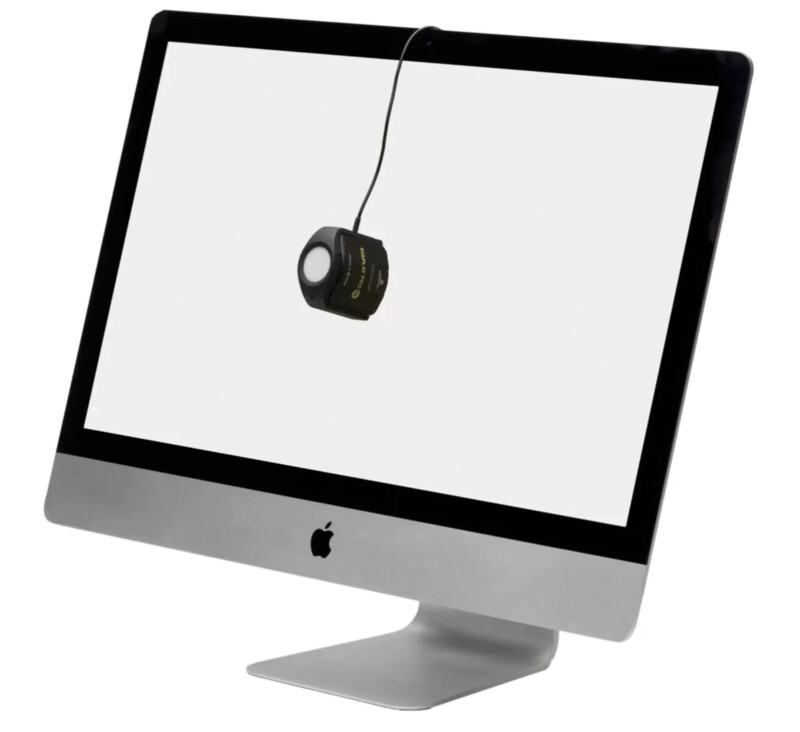 The "mid-range" Display Pro HL can calibrate monitors up to 3,000 nits in brightness — which is very bright and nearly three times brighter than the brightest consumer television currently available — and includes an expanded feature set compared to the Display SL. The Display Pro HL includes additional presets, including video presets, and allows users to create and save custom presets. It also allows users to dial in specific white points and custom luminance values up to 3,000 cd/m2. The Display SL can work with monitors up to 250 cd/m2.
Additional advantages of the Display Pro HL include calibration and measurement tools for contract ratio, gamma, chromatic adaption, expanded profiles, other calibration patch sizes, monitor uniformity, monitor validation, monitor quick check, and ambient light measurements.
At the top end of the new Calibrite Display-series calibration tools is the Display Plus HL, with "HL" standing for "high luminance." The Display Plus HL offers all the same features as the Display Pro HL, plus HDR support and custom luminance values up to 10,000 cd/m2. The final unique aspect of the Display Plus HL is the ability for users to set BT 1886 gamma, something the Display Pro HL cannot do.
Comparing the Models: Which Seems Best?
For photographers working on SDR displays, the Display SL is possibly up to the task of calibrating monitors. However, there is something to be said about the Display Pro HL's ability to save additional presets, work with brighter monitors like Apple XDR Liquid Retina displays, calibrate contrast ratio, and perform further monitor testing and validation. Measuring ambient light is also essential, especially for users trying to calibrate their monitor for at-home printing.
Except for highly-dedicated HDR video content creation, the Display Pro HL looks to be a competent calibration tool on paper. For those who need to calibrate super-bright panels, the Display Plus HL is available.
A detailed comparison of all three new Calibrite calibration tools is available on Calibrite's website.
Pricing and Availability
The Calibrite Display SL is available to order for $169. The Display Pro HL's expanded features add a fair bit to the price, raising the cost to $279. Rounding out the lineup is the Display Plus HL for $339. Shipping is expected to begin in early July.
---
Image credits: Calibrite