Fun DIY Pinhole Lens Requires a Soda Can, Tape, and a Simple Lens Adapter
Pinhole lenses and cameras are fun, easy do-it-yourself (DIY) projects for photographers of all skill levels and ages. Pinhole lenses rarely require many materials, and as Fotodiox shows, photographers can make a pinhole lens with just a soda can.
The last time PetaPixel featured one of Fotodiox's videos was to showcase the company's April Fools' prank. Unlike the crystal camera in that humorous video, the DIY soda can lens project allows photographers to capture real images, albeit not exceptionally sharp ones. Granted, the imperfections of pinhole lenses are part of their charm.
For the project, Sean from Fotodiox used a "mini" soda can, which is a 7.5-ounce Coke can. However, a standard 12-ounce soda can also works. The first step is to remove the top of the can, being careful not to get cut on the can's sharp edges. After rinsing out the inside of the can, Sean used black tape to cover the cut metal.
The next step requires using a sewing needle to poke a hole through the middle of the can's bottom. After making the aptly named pinhole, photographers need a lens adapter for their specific camera to attach the soda can to the camera. In Sean's case, he used Fotodiox's Leica M to Sony E adapter.
Once the can is taped to the adapter, and the adapter is affixed to the camera, the DIY pinhole lens is ready for action. Of course, as Sean points out, if the maker doesn't reduce the reflections off the inside of the silver soda can using black tape or a marker, there will be a strong flare from the lens. It's up to the photographer if they want the flare. One person's fun twist is another photographer's nightmare.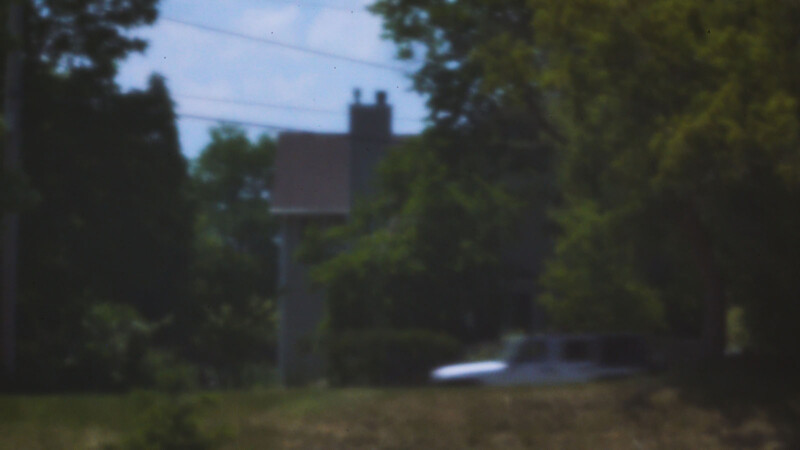 Another area for photographers to augment their pinhole lens experience is by changing the length of the can. When using the entire length of the can, the pinhole lens has a telephoto-like field of view. However, the lens can be cut to the desired size. The shorter the can, the wider the lens. It's easy enough to source multiple cans, so photographers can have fun and make a series of different pinhole lenses.
For photographers wanting a fully analog pinhole camera experience, PetaPixel has a guide for making a pinhole film camera using common packaging materials.
Coincidentally, photography company Jollylook recently launched a Kickstarter campaign for a DIY pinhole camera that uses Instax Square film and features old-school bellows. It's a good time for pinhole photography enthusiasts.
---
Image credits: Fotodiox