Jollylook Square Pinhole is a DIY Camera that Uses Instax Square Film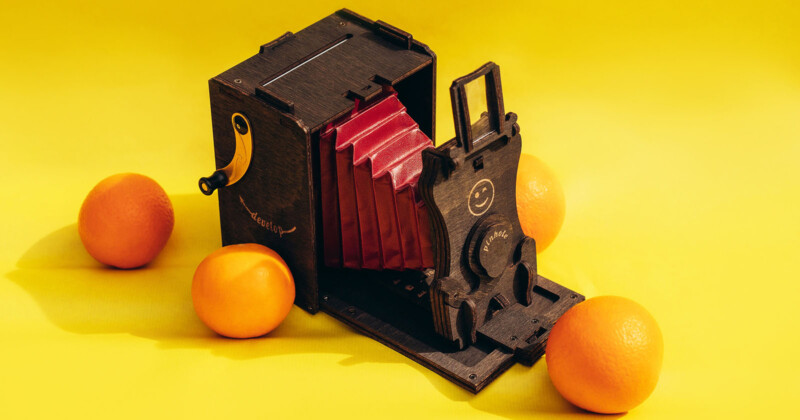 Jollylook, a Ukrainian team of instant photography enthusiasts, has announced a Kickstarter campaign for its Jollylook Square Pinhole camera, an instant film camera do-it-yourself (DIY) kit.
Jollylook got its start with a cardboard folding instant film camera in 2017, which it followed up with the Jollylook Auto in 2020, and the Jollylook Pinhole Camera DIY kit last year.
The Jollylook Square Pinhole is similar in spirit to Jollylook's previous products, channeling the same "it isn't just a camera — it's an experience" approach.
"This innovative DIY kit allows photography aficionados to delve into the world of pinhole photography by building, understanding, and using their own Square format vintage-styled fold-out pinhole instant film camera with bellows," explains Jollylook.
The project camera blends classic design with modern, environmentally friendly materials, promising a "beautiful" and "sustainable" camera for photography lovers. The camera kit includes a manual development mechanism, bellows, and exposure calculator, providing photographers with the tools they need to start an "immersive DIY photographic journey."
"We are incredibly excited about the Jollylook Square Pinhole," says Evgeniy Ivanov, the founder of Jollylook. "It's more than a camera — it's a puzzle, it's a model, it's a project, and we can't wait to share this unique journey into the world of pinhole photography with our backers."
The Jollylook Pinhole Square DIY kit camera sports a classic, vintage-inspired design and captures its images exclusively using mechanics — no electricity required.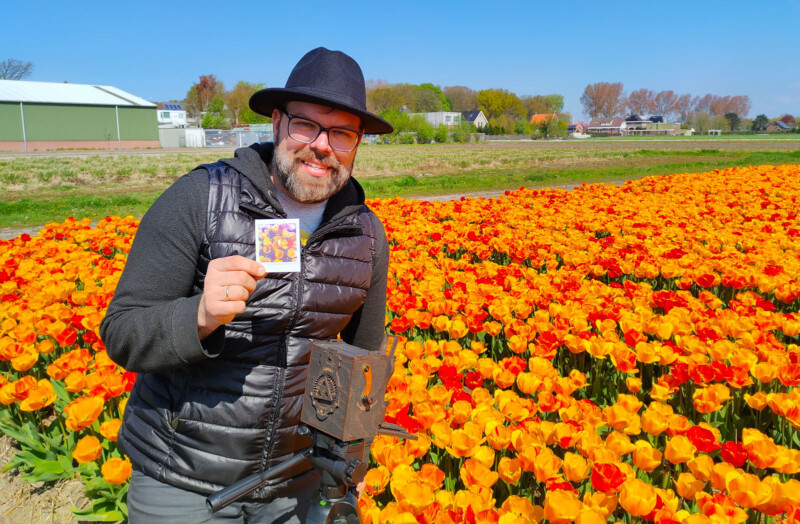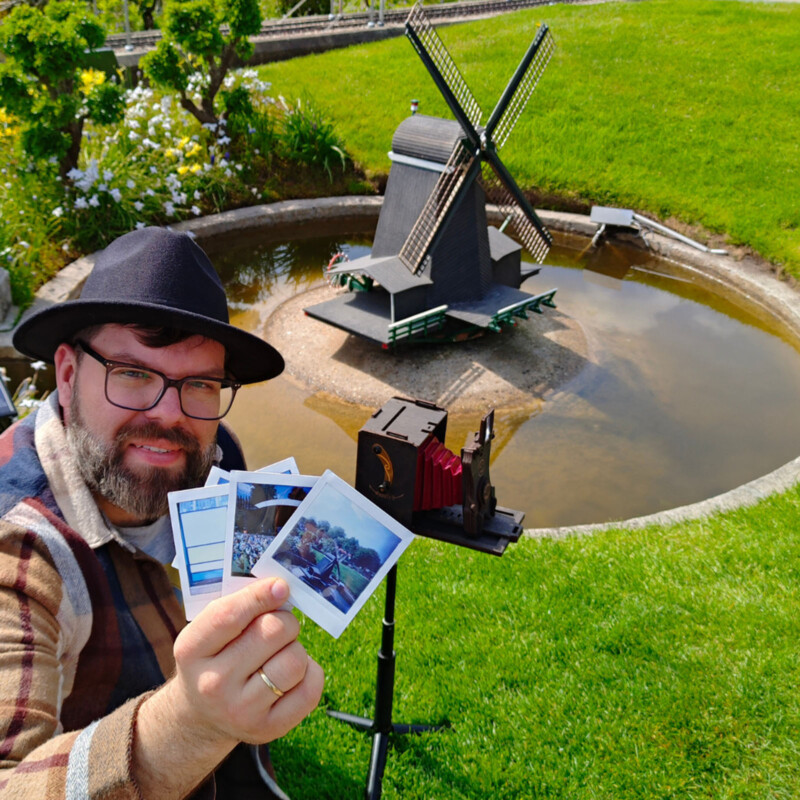 The camera includes a zoom lens ranging from 50mm to 110mm and promises "impressive close-up pinhole shots."
Once built, which takes about an hour and a half to three hours, the Jollylook Pinhole Square is only slightly larger than an iPhone box and promises to be highly portable.
"The Jollylook Square Pinhole represents a celebration of the photographic arts, a fusion of old-school techniques with modern, eco-friendly technology. We're excited to provide a platform where people can explore the wonder of creating their own camera and experience the magic of instant photography. We've created a striking and stylish design with functionality that we believe will impress even the most demanding users. And wait until you see it!" says Sergey Covalenko, the head of manufacturing and CTO at Jollylook.
Built using biodegradable laminated wood fiber, the Jollylook Pinhole Square's body is environmentally friendly. It also includes natural environmentally-safe paints, and it's entirely recyclable.
The camera uses standard Fujifilm Instax Square film, which is easy to find and comes in color and monochrome varieties.
The Jollylook Pinhole Square is available now on Kickstarter, and the campaign lasts only 10 days. During the first 48 hours, customers can take advantage of "Super Early Bird" pricing of just $79 for the kit. The first Jollylook Pinhole Square DIY kits should begin shipping in August.
---
Disclaimer: Make sure you do your own research into any crowdfunding project you're considering backing. While we aim to only share legitimate and trustworthy campaigns, there's always a real chance that you can lose your money when backing any crowdfunded project.
---
Image credits: Jollylook