Profoto Assetflow is a New Workflow Management Software for Studios
Profoto is expanding its software solutions with Assetflow, a new workflow management tool designed to support e-commerce studios and streamline collaboration through an entire creative process.
Assetflow is designed simplify and streamline the process of creating the visual content to support e-commerce platforms. Profoto says that the process of planning photography and videography, managing post production, and finally publishing content is usually messy. Additionally, the company claims no software provider currently supports all three of these phases in one app.
Profoto Assetflow integrates with Profoto's existing automated solutions used for capturing content. The company says it allows studios to easily manage samples and assets in real-time, standardize looks with digital style guides, and track progress across multiple locations.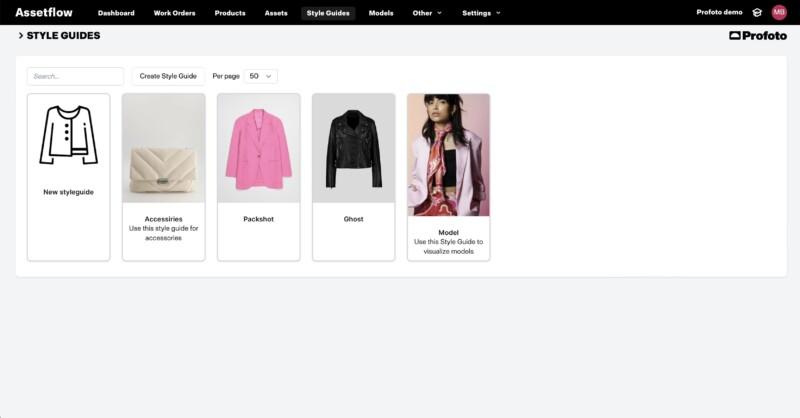 The company says that Assetflow is a scaleable, end-to-end solution that covers workflow planning and management and stacks on top of current content creation system for photo and video and even integrates with its lighting and automated studio systems. It also works with post-production software provided by third party partners, though the company didn't provide a list of those partners.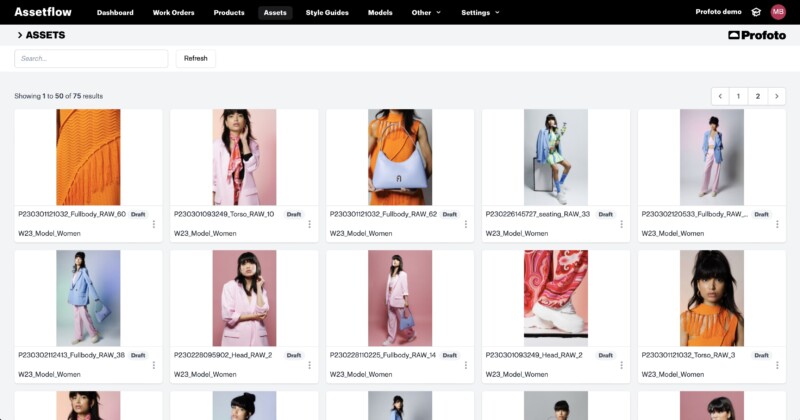 "Boost productivity and minimize manual work. Automatically build a digital twin of your product, standardize your looks using digital style guides, and streamline your content creation with a product-centric approach. Assetflow enables an efficient workflow, so your team can focus on being creative," the company says in its pitch for the new software.
When Profoto says it integrates with its automated studio systems, it's referring specifically to its StyleShoots robotic studios. Profoto acquired StyleShoots in April 2022 in order to support what it said was an increased level of online shopping and, subsequently, the increased demand for fast digitalization of images in high volume.
Assetflow is basically tailor-made to support this kind of photography — burn-and-turn operations that need tons of content to fill digital storefronts.
"This is yet another step in offering a complete solution for e-commerce visual content creation. We are committed to driving innovation that enables our customers to achieve higher sales conversion, faster time to market, and fewer returns for their e-commerce business," Profoto's CEO Anders Hedebark confirms.
Profoto is offering access to Assetflow in three tiers: Starter, Standard, and Enterprise. That said, the company doesn't provide any pricing on its website for any of the options and instead seems to only disclose that information to interested parties during a scheduled demonstration.
---
Image credits: Profoto