Profoto Acquires Automated, Robotic Photo Studio Company StyleShoots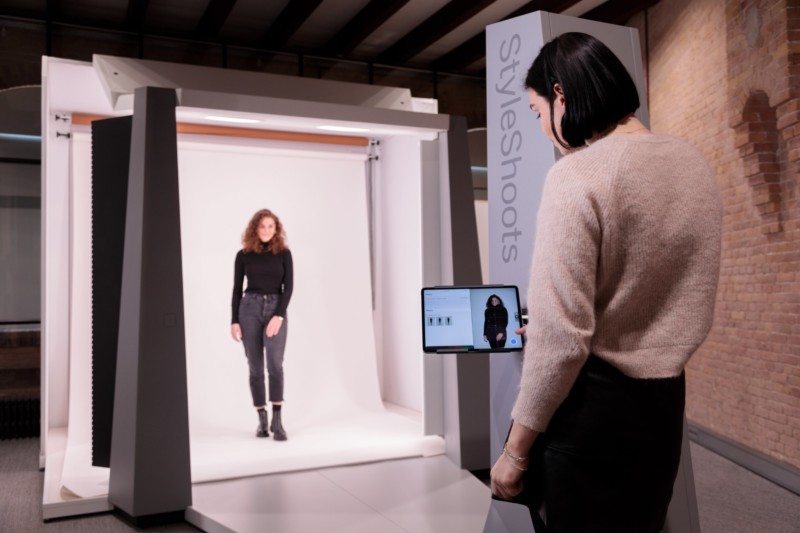 Profoto has announced that it has acquired StyleShoots, the makers of hardware and software solutions that completely eliminate the need for a camera crew and deliver finished e-commerce fashion photos through an automated, robotic photo studio.
Profoto says that it chose to acquire StyleShopots due to the increase in consumer online shopping and the subsequent demand for fast digitalization of images in high volume. Profoto says that plans to integrate StyleShoots robotic studios into its current studio offerings to offer a "complete solution" for e-commerce photography within the fashion space.
"With our heritage in fashion and studio photography, and today almost 100% of all images end up online, we see this as a very natural strategic step to add StyleShoots and their integrated workflow software and hardware solutions to our studio offering for e-commerce photography," Anders Hedebark, the CEO of Profoto, says.
StyleShoots already includes everything a person would need to produce fashion photos quickly, so it's not clear how Profoto would change any of its products — if that is even the plan.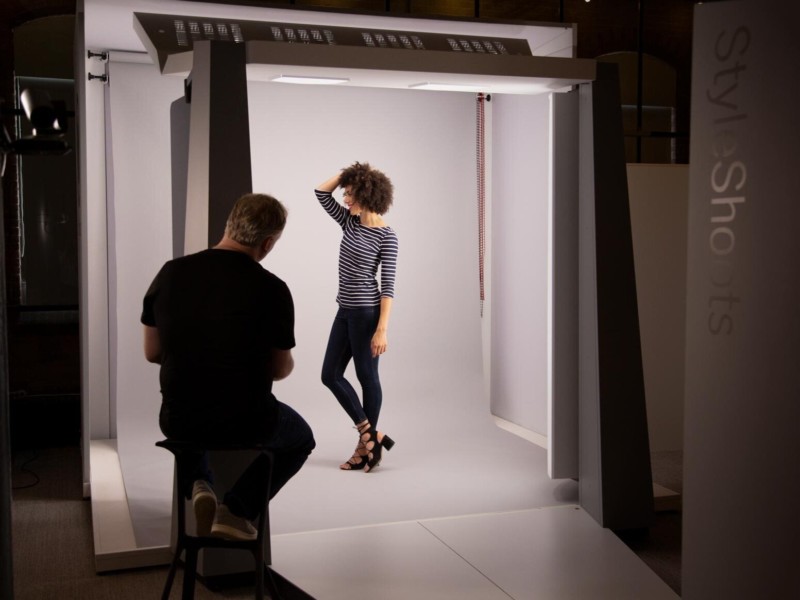 Today, a StyleShoots machine comes with built-in lights, a computer, software, an iPad to control it, and the camera that takes the pictures. The company says that its products are "ridiculously easy to use" and that most of the processes are completely automated. The entire machine can be controlled from a single iPad and any adjustments to the set can be changed quickly and easily from there. Photos are taken, edited, and exported all from that single iPad screen and are ready to be deployed on e-commerce websites.
The Robotic Studio Company
StyleShoots describes itself as a technology company that makes photo and video automation tools for fashion e-commerce. It owns a patent on an "all-in-one" robotic studio for content creation and claims its products are used by hundreds of brands around the world including Macy's, TJ Maxx, Nike, and Hema.
The company was originally founded in 2011 with the launch of its Horizontal, a flat-lay machine that streamlined simple clothing photos for e-commerce. StyleShoots followed that in 2014 with its Vertical machine for ghost mannequin packshots.
In 2017, StyleShoots launched the world's first robotic photo and video studio designed for live model video production and still photography called the StyleShoots Live. The next year it launched a product for shoe brands called the Eclipse, a robotic all-in-one photo and video machine that takes crisp stills and records cinematic videos of shoes.