Xiaomi 13 Ultra's Variable Aperture Camera is Supported by Leica Glass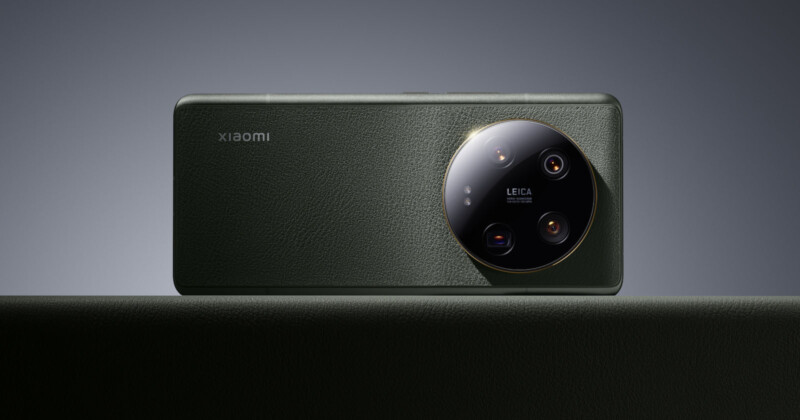 Xiaomi has announced the 13 Ultra smartphone which features a quad-camera array that was co-engineered with Leica. The main camera is particularly special, as it features a variable aperture in front of a large Type 1 sensor.
The Xiaomi 13 Ultra marks the latest example of the company's partnership with Leica and is touted by the duo as "a coming-of-age ceremony in mobile imaging" thanks to an upgraded Summicron lens. The two companies say that the smartphone inherits the optical concepts of the Leica M series i that it is small, features a large aperture, and has high imaging performance as well as durability.
The Xiaomi 13 Pro was already an excellent and very capable device, making the company's ability to increase that capability further pretty compelling.
A Quad Camera Array
The camera array features four focal lengths that cover a wide range: 12mm (ultra-wide angle), 23mm (wide angle), 75mm (telephoto), to the new 120mm (super-telephoto). Additionally, the camera has the ability to jump out to 240mm through an "In-Sensor-Zoom" feature.
Three of the four lenses in the Xiaomi 13 Ultra's array are wider than f/2 (the only exception being the f/3 on the telephoto lens) and the main camera has an even more impressive feature: a variable aperture that can swap between f/1.9 and f/4. Xiaomi isn't the first company to offer a variable aperture in a smartphone or even the first to put such a system in front of a large Type 1 sensor — Sony did both first with the Xperia Pro-I — but it is still unusual and Xiaomi's version of the system is slightly faster than Sony's (f/1.9 versus f/2).
The front-facing selfie camera is a 32-megapixel with a maximum aperture of f/2.
The Xiaomi 13 Ultra has a feature it says is inspired by the hyperfocal distance shooting method used by street photographers. Called Fast Shot mode, the company says it can take focus-free snapshots by setting the focus point manually and later starting and capturing the moment in 0.8 seconds.
RAW Workflow
Xiaomi claims the 13 Ultra has a "fully optimized RAW workflow" that sees more algorithms migrated to RAW in an effort to maximize a photo's "dynamic range, details, and texture" to create an overall better image. The main camera can shoot up to 50-megapixel RAWs and also 13-bit UltraRAW multi-frame images that Xiaomi says takes photo data directly from the "computing pipeline" to results in better resolution and dynamic range.
Adobe has also created camera profiles for the Xiaomi 13 Ultra, which the company says allows for a better starting point for post production.
Other Hardware
The Xiaomi 13 Ultra has a 120Hz 6.73-inch WQHD+ display that the company says sports "excellent color accuracy" and can reach a dazzling peak brightness of 2,600 nits. Xiaomi adds that the display is calibrated according to the new CIE 2015 colorimetry, which supports perfect automatic color management to ensure accurate and consistent color presentation across displays.
The smartphone can also has full end-to-end Dolby Vision support to both capture and view the proprietary HDR profile on-device.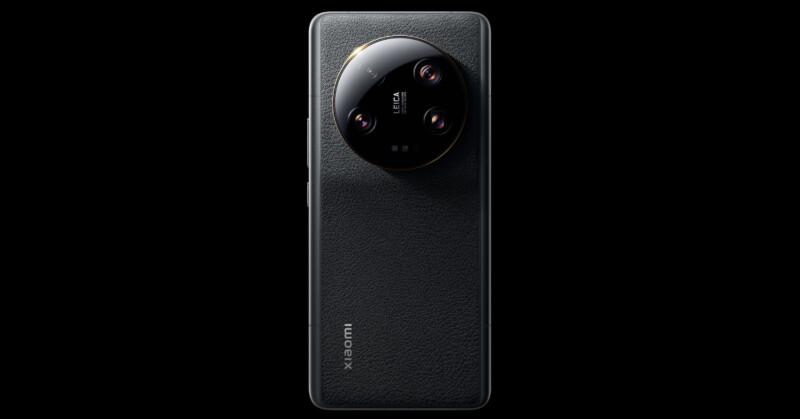 Xiaomi's latest is powered by a Snapdragon 8 Gen 2 processor, has up to 16GB of RAM, storage up to 1 TB, and also features a USB 3.2 Gen 1 interface which can achieve a DisplayPort video output of up to 4K at 60Hz.
The phone is cooled by Xiaomi's Loop LiquidCool technology which it describes as "the first landing of an aerospace-grade large toroidal cooling system on a smartphone" with "one-way conduction of the internal circulation through the vapor-liquid separation structure."
Pricing and Availability
Xiaomi 13 Ultra will first be available for sale in Mainland China starting on April 21 and will be available in various international markets starting in the next few months. Specific availability in North America was not noted.
The smartphone will be available in three colors: Black, White, and Olive Green. The lowest-priced, 12GB RAM, 256GB storage option costs about $870 while the most outfitted 16GB RAM and 1TB storage will cost about $1,060. International pricing will surely vary on the region.