Photographer's Viral Tip for Scanning 35mm Film with a Smartphone
A photographer revealed how she ingeniously scanned 35mm film negatives with her smartphone.
Photographer and video producer Ksenia Bakalo shared a viral clip of her method on TikTok last month.
The video amassed over 27 million views on the social media platform — with thousands of TikTok users expressing their eagerness to try the method.
The Method
Before the film can be scanned with a smartphone, Bakalo first develops the film via traditional methods — in a darkroom. After the film becomes a negative, Bakalo tells PetaPixel that the process is "easy."
In the TikTok video, Bakalo shows how she takes a photo of the negative of the film on a lightbox to begin the process.
The photographer, who is based in Odesa, Ukraine, then opens the Adobe Lightroom app on her smartphone and by using the curve feature in Adobe Lightroom to scan the negative she gets the film photo on her phone.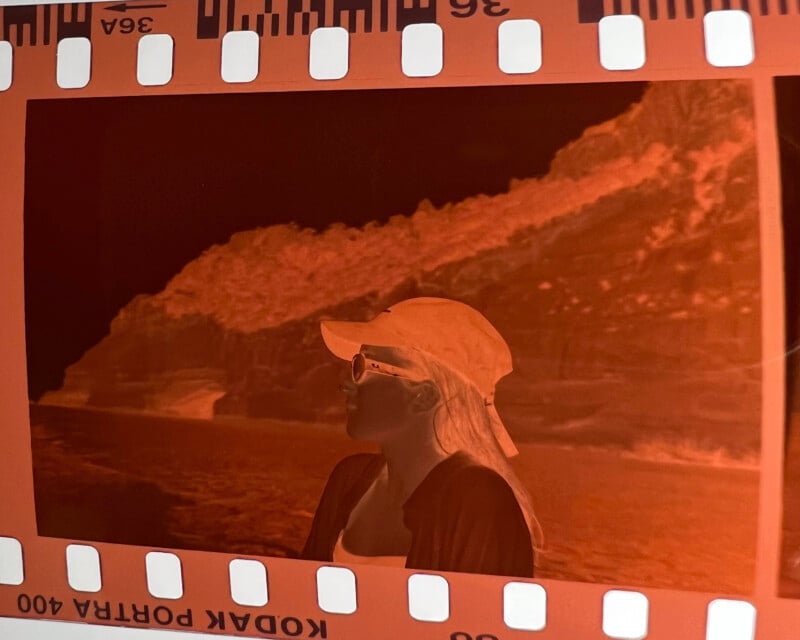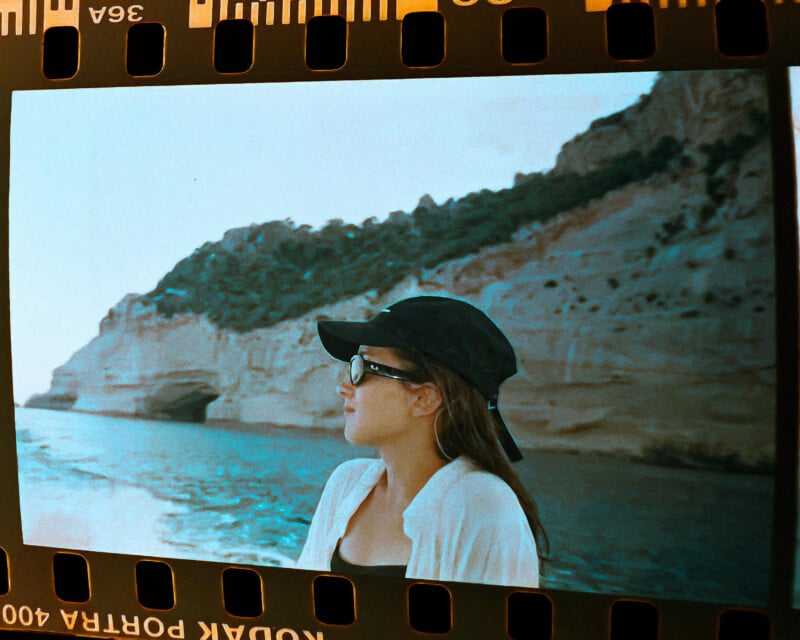 "To convert the negative of a photo into a positive, all you need is the curves feature in Adobe Lightroom," Bakalo says.
"To make the colors in the photo correct, you need to drag the lower left end of the curve to the upper left corner and the upper right end to the lower right corner. If you do everything right, the photo will become colored."
'I Need to Try This'
Bakalo's video received over two million likes on TikTok — with one viewer declaring "Oh my god I need to do this."
Other photographers on TikTok suggested other innovative ways to scan films — including using the app Filmbox to colorize film as well as using an "invert filter."
Bakalo says she came up with the idea to scan 35mm film with her smartphone after discovering an old collection of family photos taken on a film camera that had never been developed.
"I came up with the idea after I found a lot of old film photos at home from my childhood and really wanted to see what was on them," Bakalo explains.
"I didn't expect the video to go so viral. I just wanted to be useful."
More of Bakalo's work can be found on TikTok and Instagram.
---
Image credits: All photos by Ksenia Bakalo