Google Maps Will Help You Better Explore US National Parks
Ahead of summer, a popular time for people to visit the US's many national parks, Google is updating Google Maps with helpful new information to make it easier for people to plan outdoor adventures and navigate national parks.
First seen on Engadget, Google Maps will display photos and videos of a national park's popular attractions to Android and iOS users.
Maps will also highlight essential locations such as campgrounds, visitor centers, and trailheads, thanks to help from the massive Maps community.
"Say you're interested in visiting Yellowstone National Park. Search for the park and you'll see photo highlights for key attractions, like Old Faithful. Tap on any of the photos to get even more details — like videos and reviews — from people who have been there before, so you can decide whether to add it to your itinerary and plan a trip that rocks," explains Michael Curtes, Group Product Manager at Google Maps.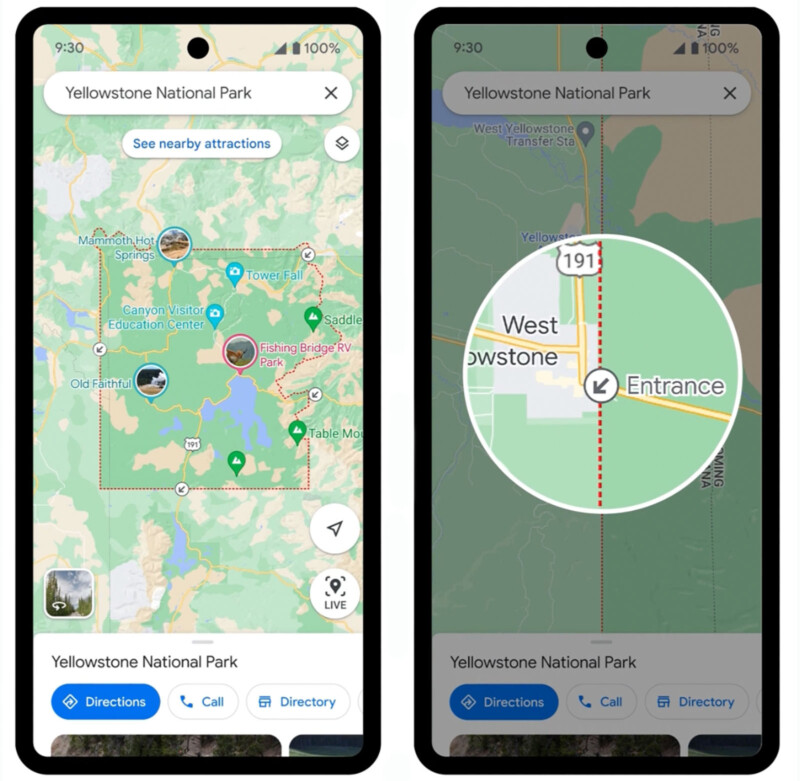 Curtes has visited 24 of 63 US national parks, so he's familiar with the benefits of exploring parks. He's also acutely aware of the challenges of navigating parks, including finding the best trailheads and locating public bathrooms.
To overcome challenges like these, Google Maps is getting four key updates this month. Beyond identifying important and popular locations, complete with photos and videos from users, Google Maps will also deliver much better information about trails within parks.
"When you search for a trail, we'll highlight its entire route on the map, instead of just a pin, so you can easily identify where it starts and ends and what the route looks like," Curtes explains. Trails will also include reviews from the community.
Curtes references Colorado-based local guide and nature photographer Jeremy Janus, who uses Google Maps to navigate parks and plan beautiful photos safely. In an interview with Local Guides Connect, a community for Google Maps users, Janus explains that "Google Maps helps me plan my adventures, where I am going to shoot, and shows me the lay of the land in an area so that I am better prepared to take a photo at any given moment. I also like to give honest reviews of how difficult some trips are since they can sometimes be treacherous if you are ill-prepared for them."
Google Maps will also receive better directions to enter and navigate a park. Maps will highlight park entrances and direct users to the correct trailhead for a selected trail when using walking or cycling directions.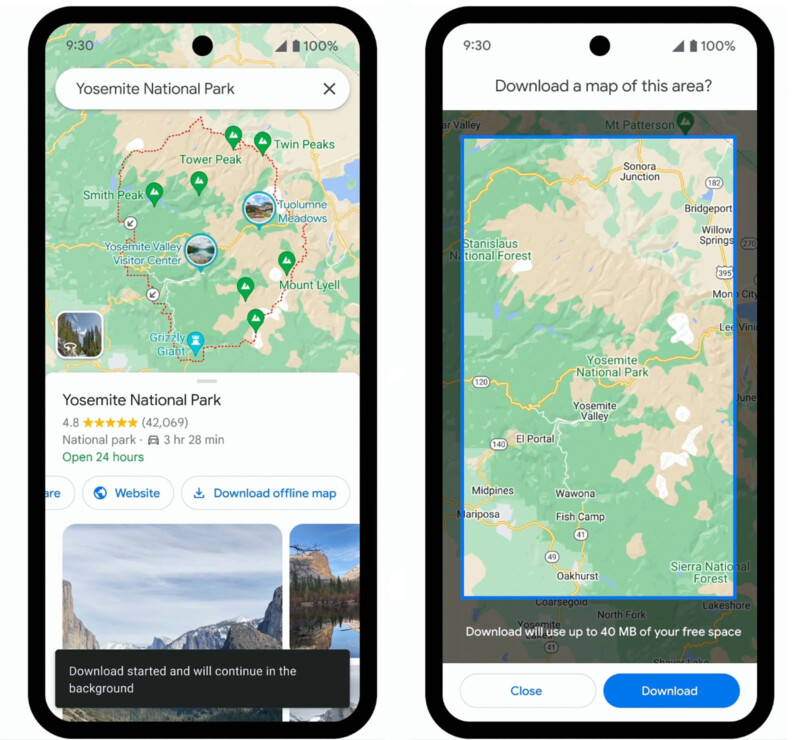 Another challenge of navigating many national parks is that cellular service is inconsistent, and it's challenging to know the cell coverage for a place you've never explored. Google is launching a new way to download an offline map for national parks.
"Just tap the 'download' button on the park's Google Maps listing to download it for offline use. This way you can easily find your way around without internet access or cellular data. The download button will appear on park listings later this month," Google says.
The updates to Google Maps will launch later this month, hopefully in time for National Park Week, which runs from April 22-30. Google says similar features will roll out to parks worldwide in the coming months.
Google Maps Updates May Benefit Photographers
The updates to Google Maps will not only help ensure better, safer experiences for all visitors to US national parks, but the updates may also present benefits specifically for nature and landscape photographers.
One of the most challenging parts of planning a photo trip to a new location, including national parks, is that it can be difficult to identify potentially exciting areas and safely navigate to them, especially when exploring in dim early morning conditions.
Thanks to Google Maps users like Janus and the new Maps updates, users can access more detailed information, including photos, of popular locations. Thanks to expanded information on trailheads and hiking paths, it will also be easier to plan trips and stay on the correct trails.
Photographers often try to reach a specific location at the right time to capture the perfect shot. Google Maps aims to make it easier to scout locations ahead of time, plan trips, and safely arrive on time.
---
Image credits: Google