The New Laowa 28mm f/1.2 is a Super-Fast and Compact Travel Lens
Venus Optics has announced a new Laowa Argus 28mm f/1.2 prime lens for full-frame cameras. Billed as the fastest 28mm for full-frame on the market, the new lens is available for Leica L, Nikon Z, Sony E, and Canon RF mounts.
Venus Optics positions the new Laowa Argus 28mm f/1.2 FF as a modern take on the classic and versatile 28mm focal length that is capable of rendering high levels of sharpness and can work as an excellent everyday lens as well as a solid travel optic.
The lens features a construction of 13 elements arranged into seven groups, which includes two extra-low dispersion elements and two ultra-high refractive index lenses. It has an aperture range of f/1.2 through f/16 via a 13-bladed aperture diaphragm. The Laowa Argus 28mm f/1.2 FF has a maximum magnification of 0.073x, has a 62mm front filter thread, a 75.4-degree angle of view, and weighs 19.82 ounces (562 grams).
Venus Optics says that 28mm can be preferred over the more popular 50mm and 35mm focal lengths as they allow for more of the environment to be captured around a subject, which in turn can help tell a better story. The fast f/1.2 aperture has two advantages. One, it allows the lens to be used more effectively in low-light situations without being forced to either bump up the ISO or drag the shutter. Two, it allows the lens to create a shallow depth of field despite the wide angle.
The company says that when opened wide, the bokeh pattern can provide a "dreamy look" while keeping the subject of the photo sharp.
Venus Optics says that the lens is not just good for photography, but is also especially suited for videographers. It has an aperture ring de-click switch that allows it to move to a silent aperture and the design of the internal focusing system keeps the total size of the lens consistent when in use.
The lens is fully manual, however, which means it does not electronically communicate with the attached camera. That fact alone is probably why it is available for RF-mount, as Canon has been particularly aggressive at litigating third-party companies that attempt to provide electronic communication or autofocus with its cameras, with only one exception.
Below are a few additional sample images taken with the lens, provided by Venus Optics: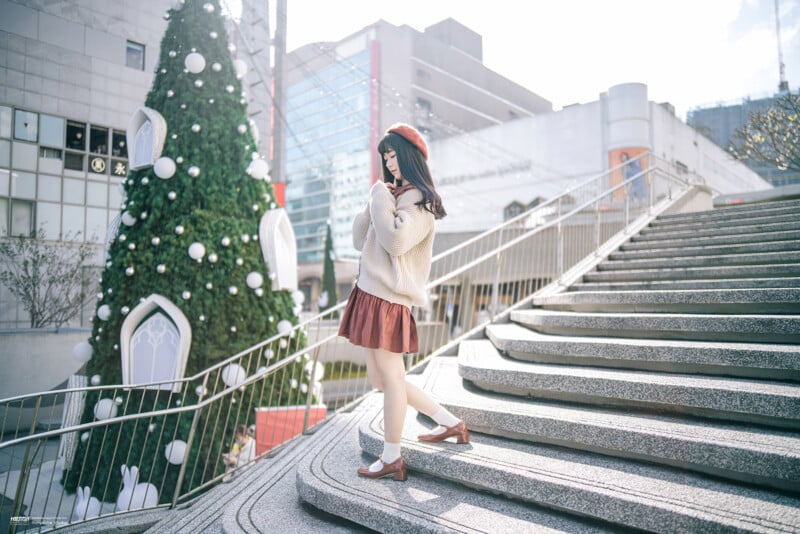 The new Laowa Argus 28mm f/1.2 FF is currently available to purchase via Venus Optics' online store for $599.
---
Image credits: Venus Optics