Photographer Becomes Online Hit With Presets That Mimic Fujifilm X100V
A photographer has become an online hit after she created presets that mimic TikTok's favorite camera: the Fujifilm X100V.
In early November, the prices of used Fujifilm X100 cameras, particularly the X100V, dramatically surged due to a plethora of TikTok users praising the camera on the social media platform.
TikTok's impact on the camera's price saw used Fujifilm X100V prices skyrocket to around $3,000, which was as much or more than some newer full-frame options from the likes of Canon, Sony, or Nikon were asking.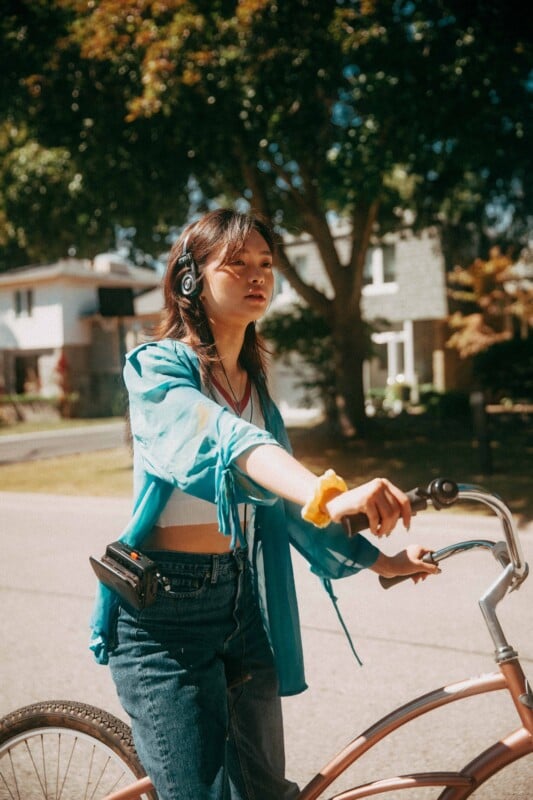 Moreover, the price of an original, used Fujifilm X100 rose from a few hundred dollars to around $1,000.
By mid-November, the X100V had become so popular that Fujifilm announced it was temporarily stopping orders for the digital camera because the company had too many purchases to process.
As it became more difficult and expensive to get hold of the most popular camera on TikTok, professional photographer Amanda Kuo decided to make presets that would perfectly mimic the Fujifilm X100V.
In a TikTok video captioned "When you don't have the Fujifilm X100V like everyone on this app," Kuo shared the stunning photos that she created with her presets.
Kuo's video amassed nearly a million views on TikTok — with the photographer's presets going viral on the platform.
Kuo, who is based in Toronto, Canada, says she was tempted to purchase the FujiFilm X100V as the hype exploded around the camera on TikTok.
"I totally understand the hype around the Fujifilm X100V, as it is an amazing digital camera with great film simulation settings," Kuo tells PetaPixel.
"It makes the process of 'taking film photos' quick and easy, with no limitations as to how many photos you should be taking. It is also super compact and clean looking.
"Unfortunately I don't own the Fujifilm X100V camera, so when all of TikTok started loving that camera, I was very tempted to try it out myself.
"But since I already have a professional DSLR camera, I thought there was no point in purchasing another digital camera, that was when I decided to try and emulate the film aesthetic myself."
She realized that she could make presets on Adobe Lightroom that imitate the photos produced on the Fujifilm X100V camera.
"As I was studying my own photos, I realized that I unintentionally edit like film already, so why not experiment more with this and make them into presets so everyone can play around with them?" Kuo says.
"Those presets were not directed to the Fujifilm camera, but rather the film look in general. As much as I love taking film photos and the process of developing them, it is sometimes inconvenient and time-consuming, plus, prices for the film have gone up so high.
"I truly never expected the love my presets were getting from people all around the world. I really love that people can appreciate the use of colors and how they make you feel! We all love how film makes us feel."
The photographer believes that the FujiFilm X100V could continue to maintain its unrivaled reputation as TikTok's most coveted camera this year.
"Trends and hypes are always coming and going, but the FujiFilm X100V will definitely continue to be a hype in the market as it is a timeless camera for photo takers of all levels," she says.
"I can't predict anything that happens on TikTok though, who knows, maybe another camera will be in the new spotlight in 2023!"
More of Kuo's work can be found on her website, Instagram, and TikTok. Kuo's presets are available on Ko-fi.
---
Image credits: All images by Photography by Amanda Kuo.