PSA: Amazon Photos Doesn't Maintain Folder Structure on Backup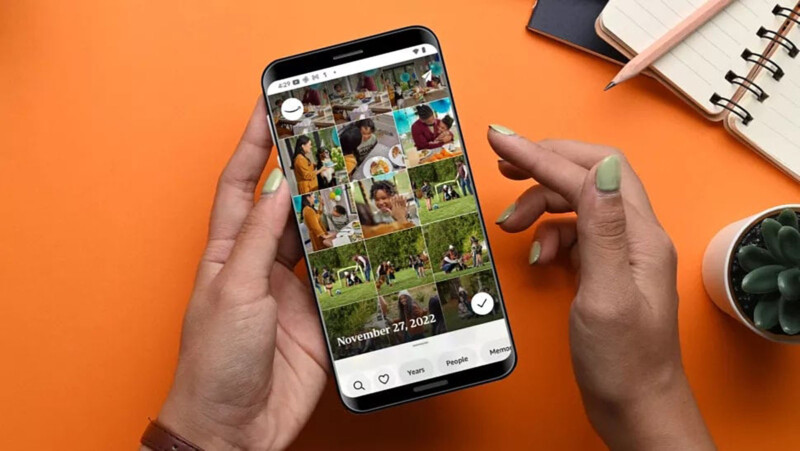 Amazon Photos is a compelling backup solution for existing Amazon Prime members as it offers unlimited full-resolution photo storage. However, while the storage capacity is appealing, it should be noted that Amazon Photos doesn't maintain the original file structure, severely limiting its utility for many photographers.
Redditor MonkAndCanatella recently posted an informative Amazon forum post to the photography subreddit. Within the Amazon post, a member of Amazon's staff writes that Amazon Photos can only create albums — it is impossible to create albums within albums, meaning that the folder/sub-folder structure many photographers use to organize their images isn't retained when photos are uploaded to Amazon Photos.
While unlimited photo storage is great for users, having a giant bucket of all images isn't especially useful. Reddit user cardcomm writes of Amazon Photos, "…it's totally worthless — I completely gave up. My images there are a huge, unusable mess."
Cardcomm adds in response to another comment thread, "I guess I naively expected that if I started uploading an entire folder tree of images, that [Amazon Photos] would maintain that folder structure. It did not, or when it did, it populated those folders with zero-length files."
However, another user, biggmclargehuge, adds that they have had good luck using a third-party sync client, odrive. Odrive claims it allows users to sync using a local directory, making precise organization possible. While odrive specifically mentions Amazon Drive, which is shutting down at the end of this year, it appears that odrive may work with Amazon Photos, too.
Interestingly, as Reddit user soufinme points out, Amazon Photos does maintain some folder structure. It's just not visible through the Amazon Photos user interface. If users head to Amazon Drive, folder structure is available. However, as mentioned, Amazon Drive is shutting down at the end of this year, and it's unclear if similar functionality will ever be added to Amazon Photos. At this point, Amazon suggests that users only use Amazon Photos. Any photos and videos deleted from Amazon Drive will subsequently be removed from Amazon Photos.
Other users in the Reddit thread espouse the benefits of the popular cloud storage solution, Backblaze. It has been a longtime resource for users wanting to protect their files with cloud storage. Nearly a decade ago, PetaPixel published a guide to backing up photos, including a section focused on the utility of Backblaze.
Amazon Photos also lacks duplicate detection, frustrating users with large photo libraries amassed over a long period. Unlimited storage is undoubtedly nice, but if it includes many compromises concerning folder structure, organization, and functionality, many users will find themselves asking if Amazon Photos truly a good option due to the limitations.