Amazon Announces Unlimited Photo Storage for Just $12 a Year
Amazon has just dropped a huge bomb on the file storage industry by announcing two new unlimited cloud storage subscription plans. One lets you store all the files your heart desires for just $60 a year, and the second is one that may be a very attractive backup option for photographers: unlimited photo storage for just $12 a year.

The new Unlimited Everything and Unlimited Photos plans sets a new bar of affordability in the data storage space. Dropbox, Microsoft, and Google currently only offer 1TB of space for $99, $84, and $100 per year, respectively. Amazon is now removing the storage limit and dropping the price.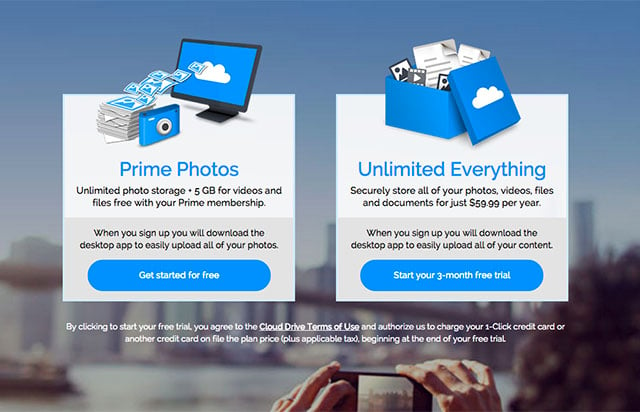 Keep in mind that the Unlimited Photos plan will only cost $12 for people who aren't subscribed to Amazon Prime. If you're a Prime subscriber, unlimited photo storage has already been free for you since last November.
This new plan should be popular for photographers who want to back up their entire body of work. For just $1 a month, you will be able to store not just infinite JPEG files, but most popular RAW formats as well, including Adobe's DNG, Nikon's NEF, Canon's CR2, and Sony's ARW.
You can find out more about these new plans and sign up for them over on the Amazon Cloud Drive website.
(via Amazon via Business Insider)