Synology's New 2-Bay DS223 NAS Promises Simple Data Management
Synology has announced the DiskStation DS223 network attached storage (NAS) system, a new two-bay storage solution in its "Value" lineup of essential storage servers aimed at home and work-from-home use.
The DS223 relies upon Synology's DiskStation Manager (DSM) operating system. It offers a suite of intuitive, easy-to-use data management solutions that will help consumers gain control over their growing data.
"As the amount of data we each generate daily continues to grow at an unprecedented pace, the need for effective file management has never been greater," says Michael Wang, Synology product manager. "The DS223 is the perfect solution for home users who are looking to manage their data in a smart way with a centralized, comprehensive platform that goes beyond basic storage capabilities."
As a NAS solution, the Synology DS223 allows users to easily manage and access their data using a private cloud. Data is accessible from any device, and the two-bay DS223 offers up to 36TB of storage. The DS223 isn't connected directly to your computer but is instead connected to your home network. Your data is accessible either locally or offsite over the internet.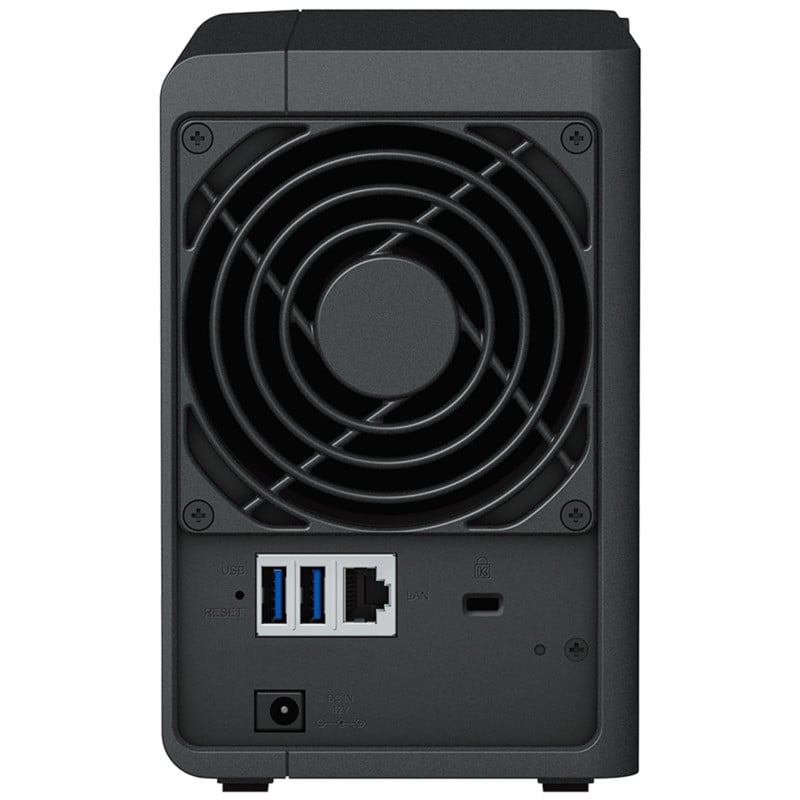 The two-bay NAS is designed primarily for multimedia files, such as photos and videos. DiskStation Manager includes Synology Photos, a feature that allows users to organize and access pictures from computers, mobile devices and Apple or Android TVs. Users can upload photos directly from a network-connected device, such as a smartphone, anywhere with cellular service. Synology Photos offers tools to create photo albums and quickly locate specific photos. Synology Photos also supports full-resolution raw images, a helpful feature for enthusiast photographers looking to protect important photos.
The DS223 is compatible with non-Synology cloud services, including Google Drive, Dropbox, and Microsoft OneDrive, enabling data centralization. The NAS fits into intelligent data management workflows, including the "3-2-1" approach endorsed by many data specialists. This approach advocates keeping three copies of data, two at separate locations, including at least one copy stored offsite. The Synology DS223 provides a physical storage location alongside network connectivity to back up data to a preferred cloud service.
Since the DS223 isn't part of Synology's higher-end, more expensive "Plus" lineup, it lacks some of the features and performance available on the Synology DS1522+ and DS923+ launched last year. The DS1522+ and DS923+ sport five and four bays, respectively. They also include NVMe SSD support, a feature lacking on the DS223, which only accepts 3.5″ SATA HDD or 2.5″ SATA HDD or SSD drives. The DS223's maximum sequential read and write speeds should therefore come up short against the performance of Synology's "Plus" series products.
While the DS223 doesn't have a PCIe expansion port and its LAN port is 1GbE, not 10GbE like the latest "Plus" arrays, the new DS223 is a significantly more affordable and compact option than Synology's "Plus" series products.
Starting at $250 without any hard drives, the DS223 is among Synology's least expensive NAS solutions. The DS223 is 165 x 108 x 232.7mm (roughly 6.5 x 4.3 x 9.2 inches). Compared to the similar two-bay DS218, the DS223 includes a more powerful processor, a faster USB 3.2 Gen 1 front-facing port (compared to USB 2.0), and quieter performance (14.6 dB versus 19.3 dB). Their dimensions are nearly identical. A full list of all specifications can be found on Synology's website.
---
Image credits: Synology