Sigma's New 60-600mm Sports Lens is World's First 10x Tele for Mirrorless
Sigma's new 60-600mm f/4.5-5.6 DG DN OS Sports lens is the world's first 10x ultra-telephoto zoom lens for mirrorless cameras and features six stops of optical stabilization at the telephoto end and seven stops at the standard end.
Sigma says it wanted to make a lens that could function as one optic for travel, outdoor sports, wildlife, and safari shooter, and as such, it needed to cover every range from standard to ultra-telephoto along with close-ups, never asking a photographer to change lenses.
The result is the 60-600mm f/4.5-5.6 DG DN OS, the second full-frame mirrorless zoom lens in the Sigma Sports line that covers a massive focal range, features a 1:2.4 maximum magnification (at 200mm), weights 5.5 pounds, and is available for both Sony E and Leica L mounts.
"The lens is capable of capturing every moment with uncompromising high image quality in the unique focal length range of 60-600mm," Sigma boasts.
"The minimum focusing distance is 45 centimeters at the wide end, and at the focal length of 200mm, the lens offers a maximum magnification ratio of 1:2.4, allowing users to also enjoy the lens as a telephoto macro lens, adding to its overall versatility."
The lens is constructed of 27 elements arranged into 19 groups and includes two FLD and three SLD elements. The lens features an aperture range of f/4.5 to f/22 at the wide end and f/5.6 to f/32 at the telephoto end via a nine-bladed diaphragm. It has a minimum focusing distance of 17.8 inches at the wide end and 102.4 inches at the telephoto end and measures 4.7 by 11 inches (diameter by length).
Also of note, the body of the lens has an Arca Swiss-compatible magnesium alloy tripod socket. The leg can be removed and replaced with other interchangeable tripod sockets or attached to a monopod. Additionally, the L-mount version of the lens is compatible with Sigma's 1.4x and 2x teleconverters.
Multi-Material Structure, Dust and Splash Resistant
Sigma says the new lens uses a "multi-material" structure consisting of magnesium, Carbon Fiber Reinforced Plastic (CFRP), and Thermally Stable Composite (TSC) are optimally arranged according to their characteristics. CFRP is described as a light but strong material used in the interior and exterior fittings of aircraft and TSC is polycarbonate with a thermal expansion rate similar to that of aluminum.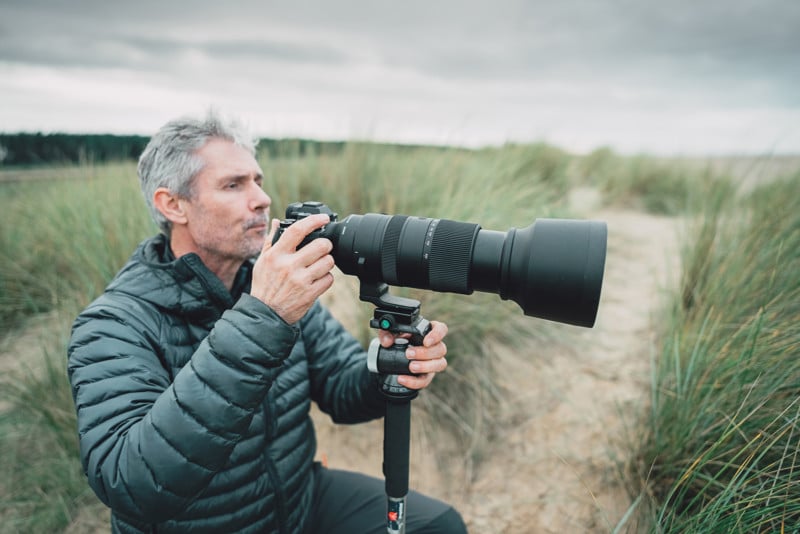 "As a result, the lens barrel is lighter in weight while retaining the same robustness as previous models, thereby providing high versatility in a variety of scenes and applications," Sigma claims.
The mount connection, manual focus ring, zoom ring, switches, switch panel, and exterior connection are all dust and splash resistant and the front element has a water and oil-repellent coating.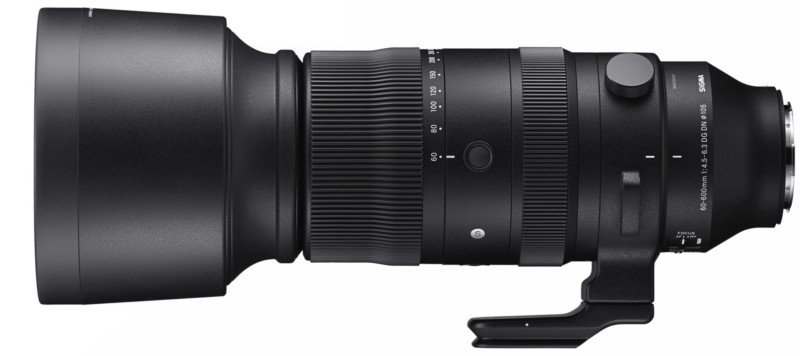 A New Linear Autofocus Motor
The autofocus is achieved via a newly developed High-response Linear Actuator (HLA) system, which Sigma says is a high-output linear motor and advanced electronic control that combines to realize quiet autofocus with "unparalleled high speed and high precision."
In addition, Sigma says the new motor enables high-speed focus-following performance that allows photographers to trust that a decisive moment isn't missed.
New Optical Image Stabilization System
The 60-600mm f/4.5-5.6 DG DN OS Sports lens also uses a newly developed optical stabilizer called "OS2," which Sigma says uses a new algorithm that significantly improves image stabilization performance for up to six stops of optical stabilization at the telephoto end and seven stops at the standard end.
The lens is equipped with two OS modes: Mode 1 is suitable for general shooting, and Mode 2 is best suited for fast panning shots, for example in motorsports and other dynamic situations.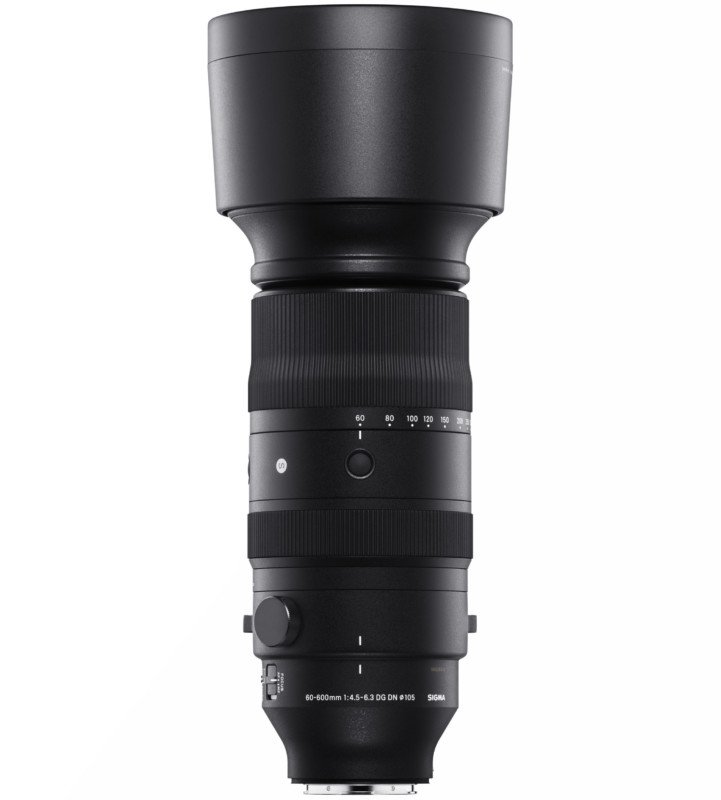 In Mode 2, an acceleration sensor combined with Sigma's Intelligent OS — an algorithm specially designed for panning shots — enable effective image stabilization even when the camera is moved vertically or diagonally, regardless of the horizontal and vertical orientation of the lens. Sigma says that this means that the movement of the subject can be expressed without losing the effect of panning shots.
The 60-600mm f/4.5-5.6 has a focus limiter switch to limit the driving range of the autofocus, three AFL buttons that can be assigned functions from the camera, and the L-mount version and Sigma USB Dock can be used to set OS operation or focus limiter range for the Custom Mode switch.
The lens supports what Sigma calls Dual Action Zoom, which allows users to use both rotary zooming by rotating the zoom ring and straight zooming by grasping the tip of the lens.
Below are a few sample images taken with the new lens, courtesy of Sigma: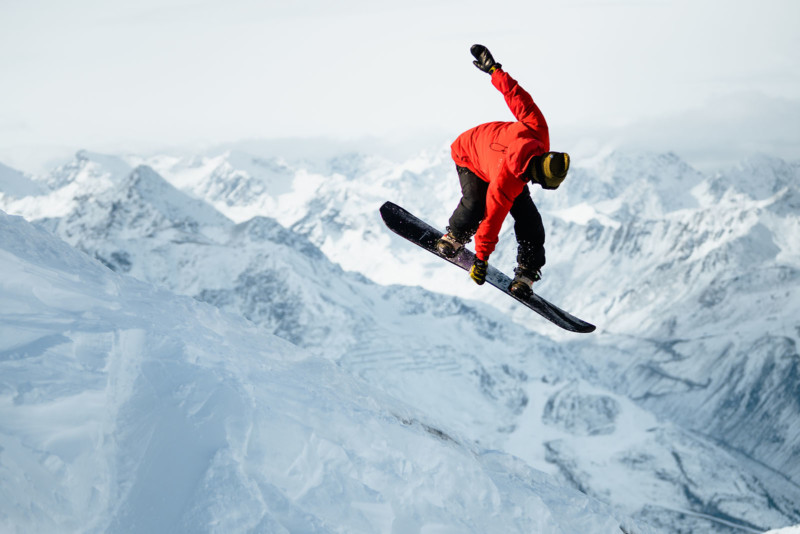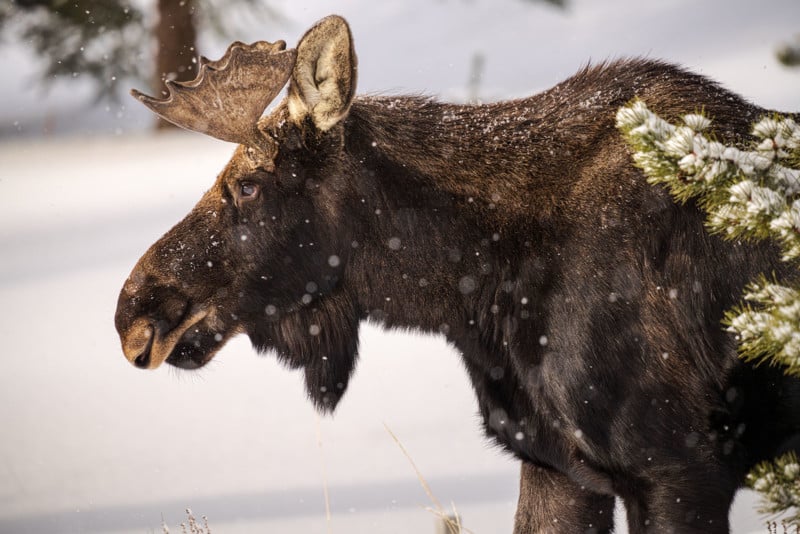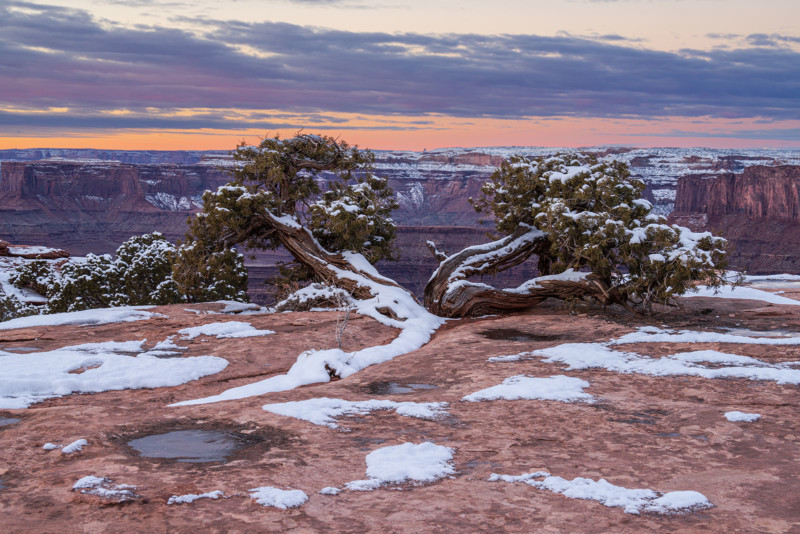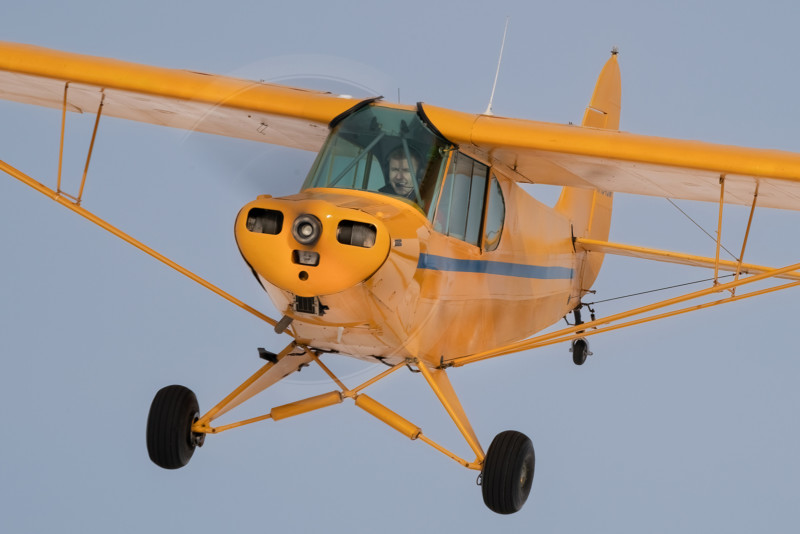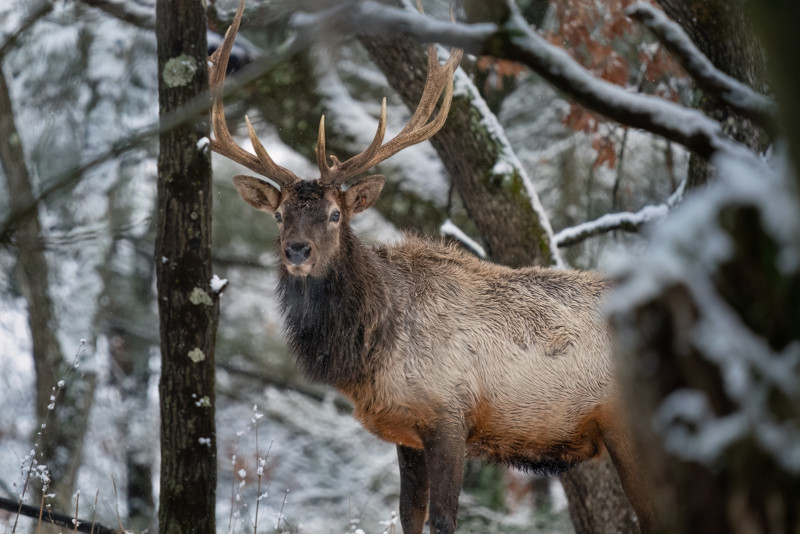 Pricing and Availability
The Sigma 60-600mm F4.5-6.3 DG DN OS Sports lens will cost $1,999 and will be available beginning mid-February, 2023.