Sigma 150-600mm f/5-6.3 DG DN Sports Lens Review: Worthy of Attention
The long-awaited Sigma 150-600mm for mirrorless cameras has finally arrived. Available for Sony E-mount or Leica L-mount, does this redesigned super-telephoto zoom meet the expectations of real-world wildlife photographers?

Build Quality and Design
The Sigma 150-600mm f/5-6.3 DG DN OS is one of the company's better-looking lenses. There's no glossy finish anywhere and it's not gaudily large and over-industrial in style. In my opinion, the matte black finish is an immediate relief compared to the unsightly off-white Sony 200-600mm lens.
In all, the lens weighs four pounds 15 ounces (2.2 kilograms) with the lens hood attached. That weight is spread across the 10.5 inches (26.7 centimeters) length and can be handheld, which is how I photographed with it for my review. At 600mm, the lens physically extends out to about 14.5 inches (36.8 centimeters). The lens diameter is 4.3 inches (10.9 centimeters) which fits well in my hand and it takes 95mm filters screwed to the front. Sigma appears to have done well to ensure there was no extra bulk here.
Zoom Ring
The zoom can be operated either by twisting the ring or, by design, pushing and pulling at it directly near the lens hood. There's a three-stage switch on the left side to which controls the zoom ring tension: locked, tight, or smooth. The locked setting only works at 150mm to prevent zoom creep. I found that the tight setting adds enough tension to avoid accidental shifts in focal length. On the other hand, I felt that the smooth setting was not as smooth as I would have preferred, although this may be more of a physics issue as the weight of the lens physically extending out naturally places a certain amount of tension on the ring.
This lens has a variable aperture that from my testing breaks down as follows: from 150mm to 172mm, the widest aperture is f/5. From 173mm to 365mm, the widest aperture is f/5.6. That leaves f/6.3 being the maximum aperture through the rest of the range from 366mm to 600mm.
For comparison, the Sony 200-600mm f/5.6-6.3 lens switches over right around 300mm, so for those hankering over a third-stop of light, this Sigma is an improvement.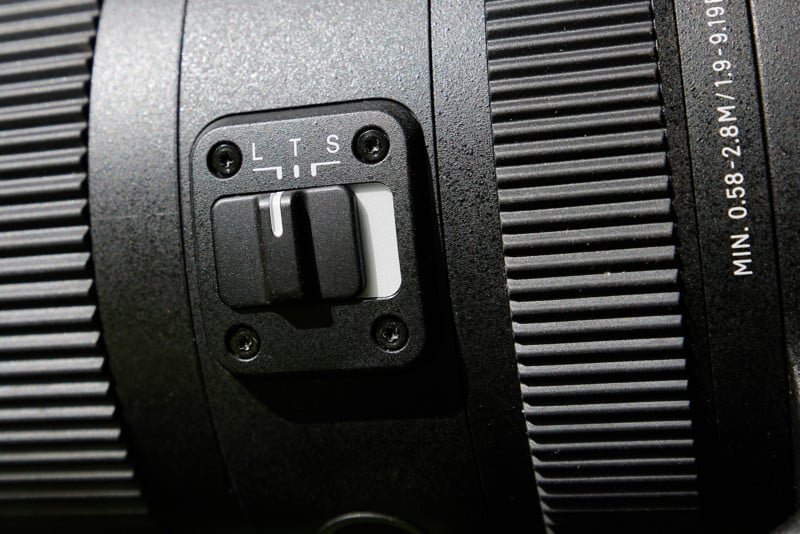 Focus Ring
Looping back to the focus ring, I'm not a fan of its design. It's awfully narrow and what is worse is that only a portion of the ring that moves is covered in rubber grip. For such a small area, I wish Sigma could have at least placed the rubber ribbing over as much as possible. For wildlife photography, manual focusing becomes very important in certain situations where there are foreground elements and dense foliage at play, and I use it every day I'm out. On the plus side, it does have smooth rotation to it with an appropriate amount of tension to the glide. In the video section of this review, I will discuss its poor functionality further.
One other complaint about both the zoom and focus rings comes from Sigma's combination of rubber hardness and the wide, triangle-shaped ribbing. After a while, the weight of my camera and this lens starts to dig into my hand and the ribbing starts to feel like little knives. This is in contrast to the Sony 200-600mm I own and Canon telephoto lenses I've used where the ribbing is flattened at the edge and doesn't stick out so far. I've never thought of this as a possible issue until using this lens.
Tripod Collar
The tripod foot and collar feature a couple of great design choices. For one, the foot incorporates an Arca Swiss-compatible plate so that no additional add-on is necessary. The collar itself also has notches every 90 degrees so the foot can be set perfectly level by feeling the groove rather than having to eyeball the alignment with markings. This really comes in handy when shooting off a gimbal when I wanted to go from landscape to portrait orientation. Because of it, I did not have to take my eye out of the viewfinder to check level alignment.
A downside I find with the included tripod foot is that it's quite short. As someone who shoots handheld, I still appreciate having the foot there and I use it as a carrying handle for my setup. With this foot, I can only awkwardly cram three fingers in rather than a more comfortable four. Again, with the weight being a factor, I begin to feel the discomfort of carrying like this for longer periods of time. I guess I can always buy the eye-rollingly expensive TS-81 foot that Sigma sells separately.
Image Quality
Inside, the lens uses 25 elements in 15 groups including four "F" low-dispersion elements and two extra-low dispersion elements, plus a dust and moisture resistant coating on the front element.
The image quality of this lens is where you will get your money's worth. I find that there's solid clarity and contrast throughout the focal range, good sharpness, well-controlled color fringing and flaring, and the bokeh shape from the nine rounded aperture blades melt away out-of-focus objects pleasingly.
As one would expect for any telephoto lens, there's heavy vignetting when shot wide open at either end of the zoom range. At 150mm, I found that by f/7.1 the vignetting was largely relegated to the far corners and by f/13 it was completely cleared up. On the 600mm end, by f/9 the vignetting was largely moved to the far corners and by f/13 it was gone.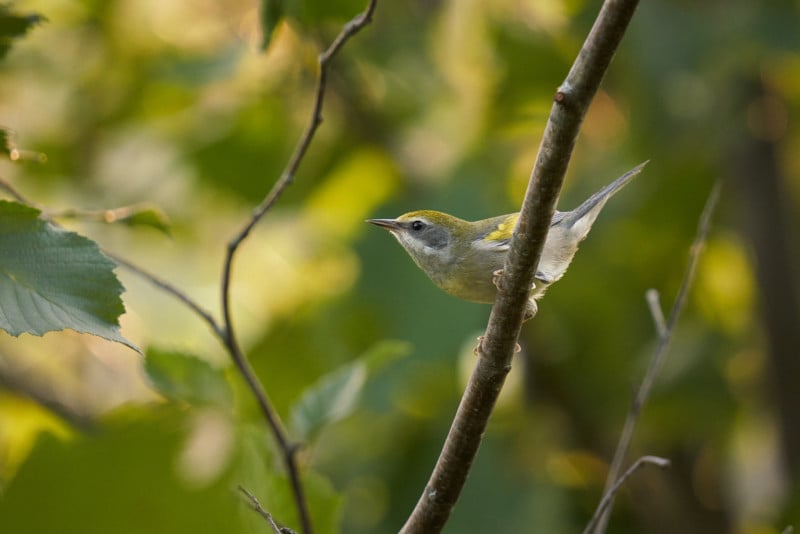 Likewise, sharpness improves as the aperture is stopped down to its sweet spot. Shooting at 150mm, I find that each third-stop down shows good improvement at the center up until f/7.1 where it starts peaking. By f/14 the center looks as sharp as it did wide open at f/5 and continuing to stop down from there continues to soften the image. Both f/20 and f/22 are really soft in the center. Moving to the corners, I saw that f/11 is where it meets peak sharpness for 150mm.
Looking at the center sharpness while at 600mm, things are a little bit different. My testing showed that there are big jumps in improving center sharpness when clicked from f/6.3 to f/7.1 and then again from f/7.1 to f/8. The improvements from here on out are not as drastic, but it looks like f/11 is the lens's true peak sharpness in the center at 600mm. For the corners, I saw f/16 as the peak sharpness for 600mm.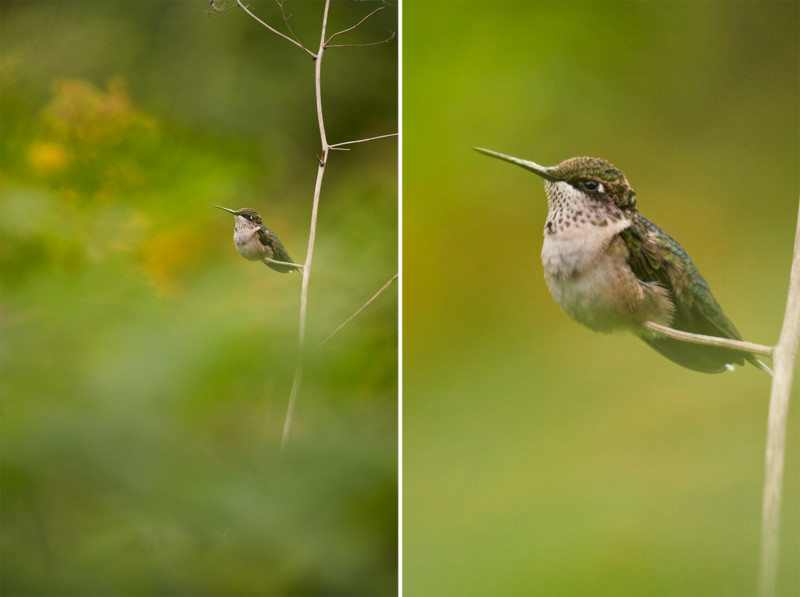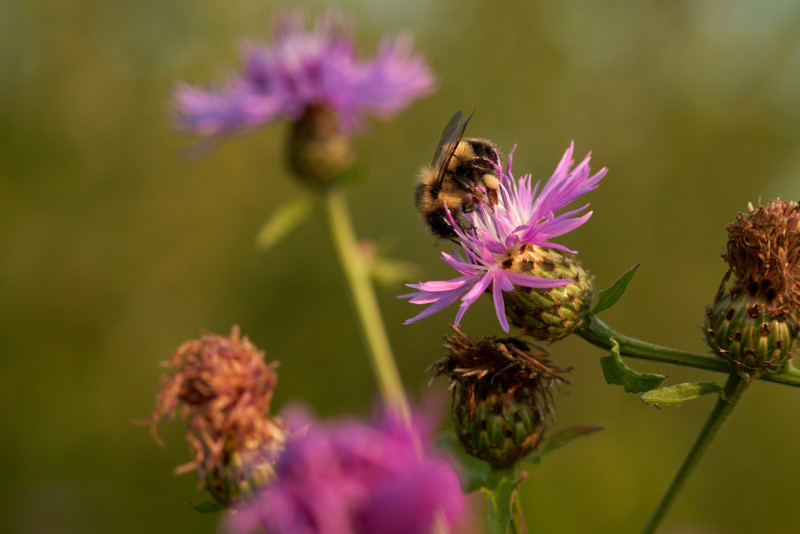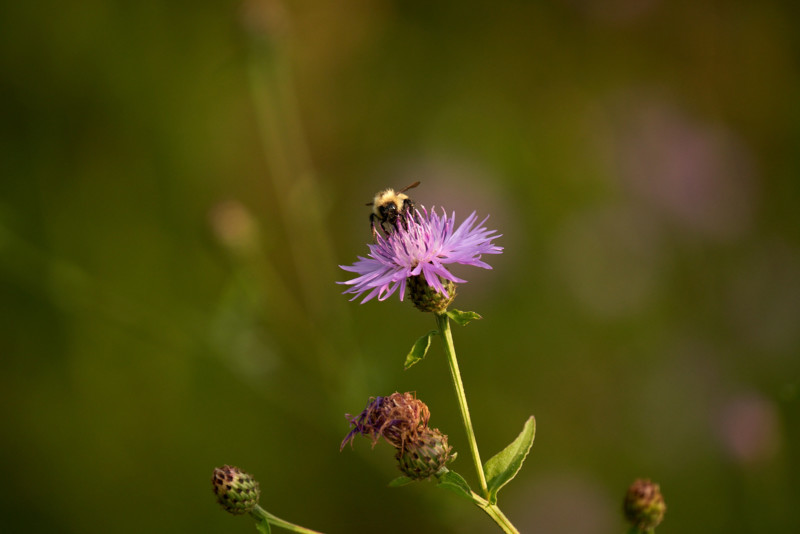 This lens does come equipped with image stabilization which I thought worked adequately as I saw no change in what I'm used to seeing with my Sony 200-600mm. It works well for handheld shooting and I have no complaints as far as this feature goes.
It's the same story for autofocus, likely thanks to the switch out of the Hyper Sonic Motor from the DSLR models to a stepping motor for this mirrorless-first redesign. From my experience, the Sigma 150-600mm DG DN can competently track birds in flight and quickly sweep the focus plane to hunt down subjects. I never felt I was missing anything due to the autofocusing system during my review period.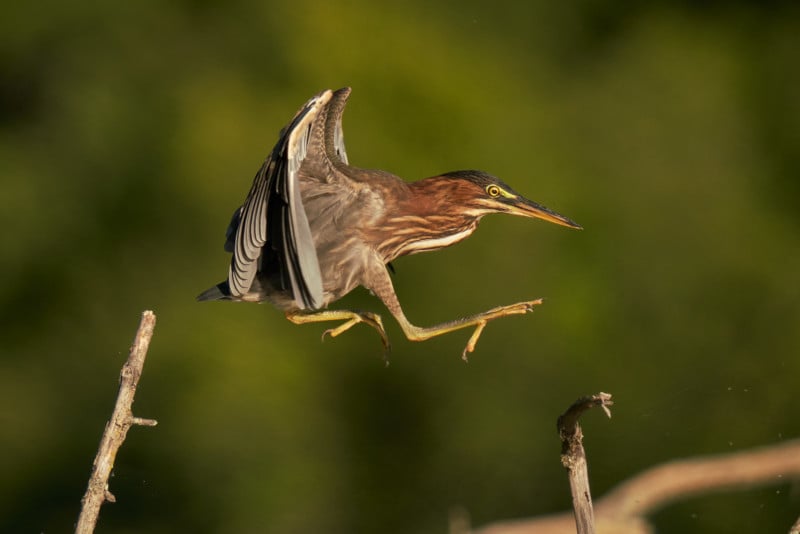 Using the Lens for Video
From the older 150-600mm lenses made for DSLR mounts to the 300-800mm f/5.6 Goliath, Sigma has been producing well-favored super-telephoto zoom lenses used by filmmaking enthusiasts and professionals for a long time. A number of pros own these Sigma lenses for their personal setups and then rent out the wildly expensive glass when out on assignment.
I spent a couple of evenings using the lens on my Sony FS5 camera rig to record video. My primary subjects were hummingbirds out in a patch of jewelweed. Everything in the video below was filmed with the Sigma 150-600mm DG DN.
The 150mm to 600mm range was very helpful to create a variety of shots just using one lens (effectively 225-900mm on my FS5). The push-pull zoom was also nice to quickly change focal lengths. While the lens is not parfocal, it does hold itself together enough to where I never lost my subject and simply needed a fine adjustment after zooming in and out.
In the end, I think the downsides outweighed the positives for me when it comes to video. The biggest issue I have is that the focus ring does not have a linear response. This is a massive disappointment, especially when you consider how well-liked Sigma's DSLR lenses have been to wildlife filmmakers. Without a linear response focus ring, no two focus pulls are the same and instead, it all depends on how fast the ring is being twisted. As a result, smooth tracking of subjects was a big problem with this lens.
It's not a new issue for Sigma super-telephoto zooms, but another problem is the counterbalancing. Having my fluid head balanced for the lens sitting at 150mm is going to be off when it changes to 600mm since it physically extends and the weight of the glass shifts locations. I would up balancing for around 300mm as a compromise which was okay, but not ideal considering it's nothing I think about with the Sony 200-600mm I own where the physical size is always fixed at any focal length.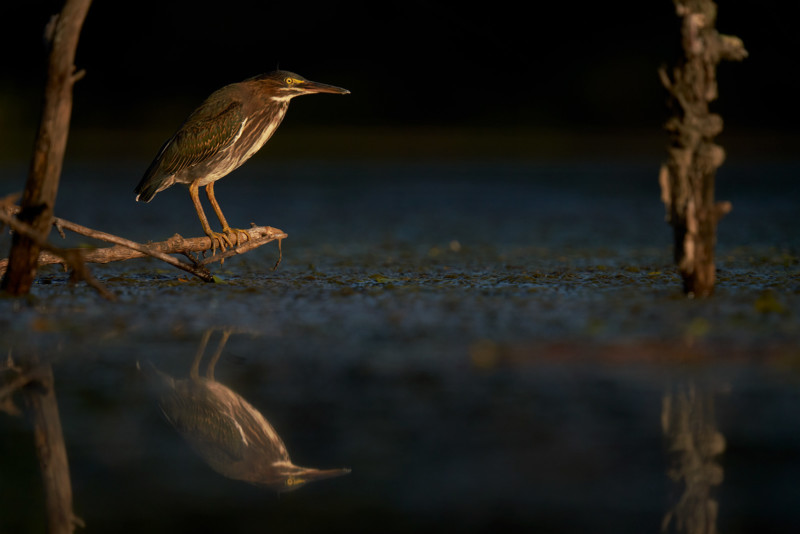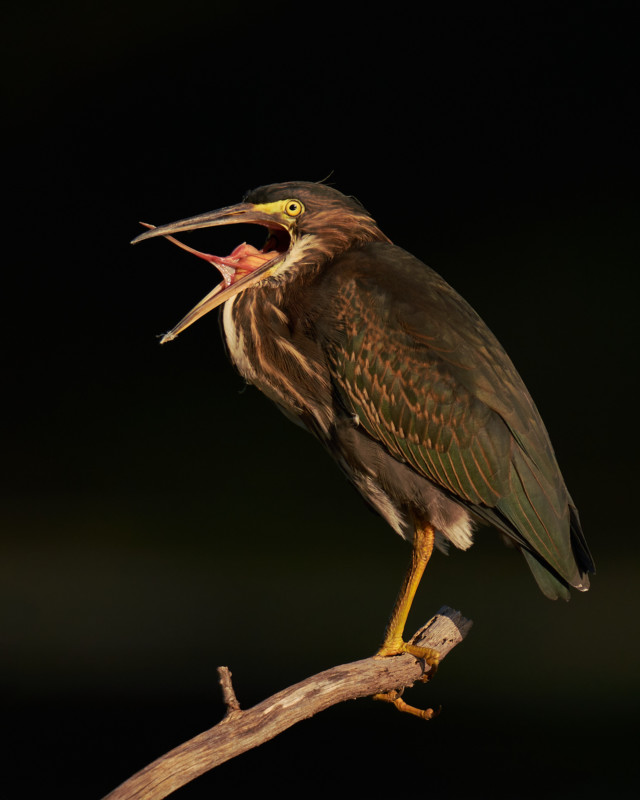 The Tradition Continues
Sigma has earned its reputation for building high-end lenses and selling them at mid-tier prices. This continues with the new 150-600mm DG DN where final image quality looks terrific and the $1,500 price makes it hard to overlook it when shopping for a super-telephoto zoom.
Are There Alternatives?
The E-mount version of this lens is clearly taking on the $2,000 Sony 200-600mm f/5.6-6.3 G OSS that came out a couple of years ago. What I find interesting is how Sigma with this lens and Tamron with its new 150-500mm lens have been picking away at the design and building features to improve certain things over what Sony made. Neither have made everything better across the board, and the Sony 200-600mm still maintains sole ownership over a few things that make it truly special, but the fact that some flaws are being patched and both Sigma and Tamron charge less for it makes coming to a decision among the three much tougher.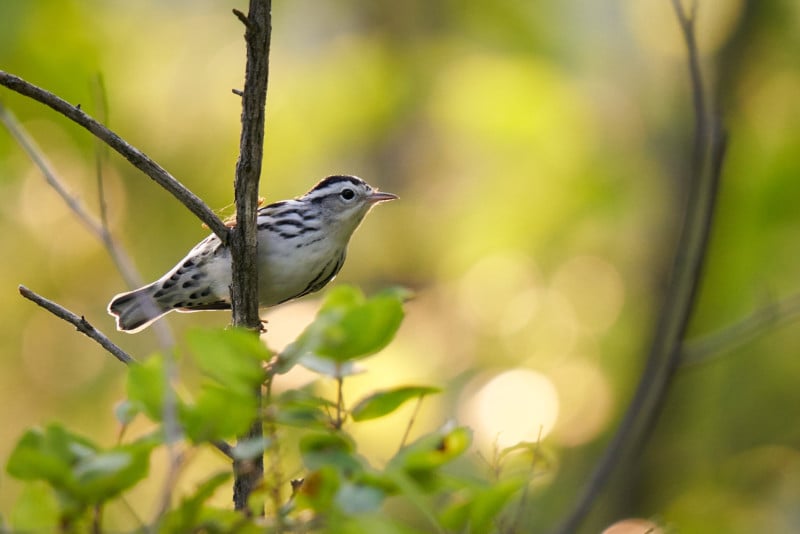 The Sigma features variable tension control on the zoom ring, an Arca Swiss plate built into the tripod foot, notched positions on the tripod collar, a screw-down lens hood, and can zoom out to 150mm f/5, all of which improve upon the Sony. On the flip side, the Sony doesn't telescope and change physical size upon zooming, has a much wider focus ring that is a linear response, has a quick-release tripod foot, and can accept the company's 1.4x and 2x teleconverters.
Should You Buy It?
Yes. Undoubtedly there will always be a question of whether to buy this lens or the other options available, but looking at the Sigma 150-600mm f/5-6.3 DG DN OS alone it is well worth the consideration and it will not let you down.