TikTok Admits It Spied on US Journalists as App Faces Potential Ban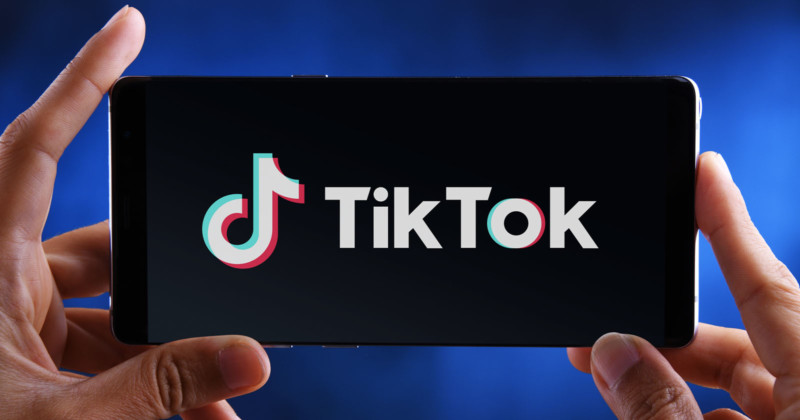 TikTok has admitted that it used its app to spy on American reporters to track down their sources — as the video-sharing platform faces a potential ban in the U.S.
ByteDance, the parent company of TikTok, tracked multiple journalists covering the app, accessing their data and locations to see if they had been in the same area as employees suspected of leaking confidential information.
Over the summer, at least four ByteDance employees hacked the accounts The Financial Times reporter Cristina Criddle and former Buzzfeed writer Emily Baker-White, who now works for Forbes, according to an internal email.
They tracked Baker-White's and Criddle's physical movements to see if they had been in the same area as certain ByteDance employees.
"I don't know when they first tried to track me, but I am comforted by the fact that I never gotten into using TikTok the app," @ebakerwhite tells @_brittanylewis after ByteDance confirmed it used TikTok to monitor journalists, including her. https://t.co/EpuyLQ5UMm pic.twitter.com/yQ0QkYDKuQ

— Forbes (@Forbes) December 22, 2022
In June, Baker-White published an article on Buzzfeed where she listened to 80 internal TikTok meetings that were leaked that indicated U.S. user data was repeatedly being accessed from China.
In October, Baker-White also published an article in Forbes, claiming ByteDance planned to use TikTok to monitor the location of specific American citizens.
Meanwhile, Criddle has also written several articles about ByteDance, including a Financial Times article that claimed dozens of TikTok employees were leaving the London office over toxic working conditions.
'Deeply Disappointed'
ByteDance and TikTok initially issued categorical denials of the allegations when they were first reported.
The Chinese company claimed it "could not monitor U.S. users in the way the article suggested," and added that TikTok had never been used to "target" any "members of the U.S. government, activists, public figures or journalists."
Those claims are now acknowledged to be false.
On Thursday, ByteDance released the results of an internal investigation which found that four employees did track the physical movements of these journalists, improperly gaining access to their IP addresses and user data in an attempt to identify whether they had been in the same area as certain ByteDance employees.
All four employees have now been fired.
ByteDance's chief internal auditor Chris Lepitak, who led the team involved in the operation, has also been fired, while his China-based manager Song Ye has resigned.
Company officials said they were taking additional steps to protect user data.
In a second internal email shared with Forbes, ByteDance chief executive Rubo Liang says he is "deeply disappointed" by the situation.
"The public trust that we have spent huge efforts building is going to be significantly undermined by the misconduct of a few individuals," Liang writes.
"I believe this situation will serve as a lesson to us all."
TikTok's Uncertain Future
This scandal could not have come at a worse time for TikTok as the app's future in the U.S. continues to look uncertain.
Congress is set to pass a bill this week that bars federal employees from using TikTok on government-issued devices amid national security fears given the app's ties to China.
TikTok has placed the safety and privacy of Americans in jeopardy. They have gone on record numerous times claiming that they do not share Americans' data with China.

We know that is a lie, and we now know the list has grown to include U.S. journalists. Accountability is coming. https://t.co/tOoYpN5Ga5

— CathyMcMorrisRodgers (@cathymcmorris) December 22, 2022
The disclosure could further inflame the scrutiny TikTok is facing among lawmakers as Congress has also introduced a new bipartisan bill that aims to completely ban TikTok from operating in the country amid spying concerns.
---
Image credits: Header photo licensed via Depositphotos.