FBI is Investigating TikTok for Spying on US Journalists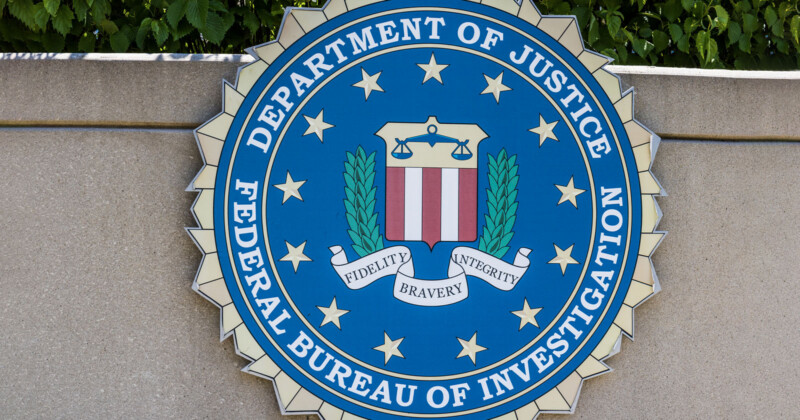 The FBI is now investigating TikTok for spying on U.S. journalists — as the popular video-sharing app faces a nationwide ban.
According to a report by Forbes, the FBI and the Department of Justice (DOJ) are investigating the events that led TikTok's Chinese parent company ByteDance to use the app to surveil American journalists.
Officials have subpoenaed information from ByteDance regarding efforts by its employees to access location data of a U.S. journalist using the TikTok app.
The DOJ Criminal Division, Fraud Section, is working alongside the Office of the U.S. Attorney for the Eastern District of Virginia on the case, reports Forbes.
In December, TikTok admitted that it used its app to spy on American reporters to track down their sources.
TikTok confirmed that ByteDance tracked multiple journalists covering the app, accessing their data and locations to see if they had been in the same area as employees suspected of leaking confidential information. ByteDance fired four employees following the incident.
"We have strongly condemned the actions of the individuals found to have been involved, and they are no longer employed at ByteDance," ByteDance spokesperson Jennifer Banks previously said.
"Our internal investigation is still ongoing, and we will cooperate with any official investigations when brought to us."
However, TikTok did not respond to Forbes' request for comment on the latest report.
Mounting Pressure
The FBI's investigation into ByteDance's surveillance practices could not have come at a worse time for TikTok.
On Thursday, the Biden administration demanded that ByteDance sell its stake in TikTok or the app will face a nationwide ban in the U.S. It is unknown whether federal officials gave TikTok a deadline to find a buyer.
The demand is a major escalation by the Biden administration who have become increasingly concerned about the national security risks posed by TikTok and the safety of American users' data.
It is also the first time the Biden administration has categorically threatened to ban TikTok. In September 2020, President Donald Trump attempted to ban the video-sharing app across the U.S. However a few days later, Trump's ban was halted by federal courts.
TikTok has become the subject of increased scrutiny — not only in the U.S. but also across the world.
Last week, Canadian Prime Minister Justin Trudeau banned TikTok on government-issued devices over fears that users' data could be misused.
And on Thursday, the U.K. banned TikTok from all government devices with immediate effect, citing security fears linked to the video-sharing app's ownership by a Chinese company.
According to The Times of London, the U.K.'s security minister Tom Tugendhat has also not ruled out a full national ban of the video-sharing app.
"It will be addressed with the challenges we face, with the threats we face," Tugendhat says.
---
Image credits: Header photo licensed via Depositphotos.