Adobe Made $17.61 Billion in 2022, $10.46 Billion on Creative Cloud Alone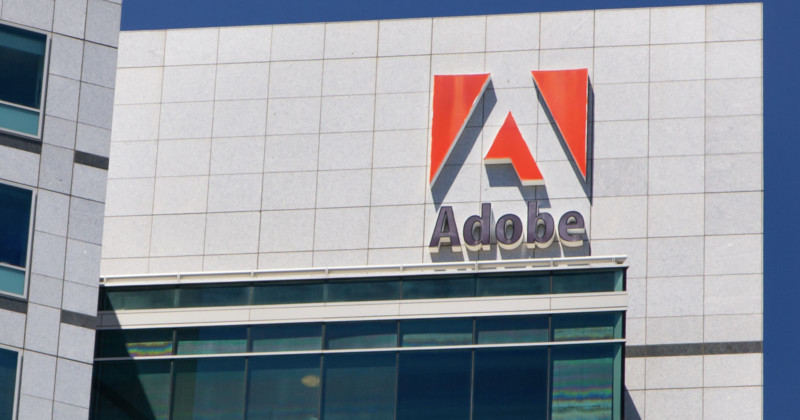 Adobe's Fiscal Year 2022 earnings have been released and the company achieved a record revenue of $17.61 billion, which represents a 15% year-over-year (YoY) growth. Creative Cloud revenue grew to 10.46 billion on its own.
The financial results for the Silicon Valley-based software company are, in a word, impressive. Adobe achieved revenue of $4.53 billion in its fourth quarter (Q4) of fiscal year 2022, which represents a 10% year-over-year growth. Additionally, record cash flows from operations were $2.33 billion, and the Digital Media segment — the part of the business that contains all of Adobe's creative applications — pulled a revenue of $3.30 billion or 14% YoY growth.
Creative Cloud alone represented $2.68 billion in revenue in Q4, representing 13% YoY growth that continues to show that Adobe's choice to switch from a model of annual perpetual software releases to subscriptions has been a massive boon for the company's profits.
"Adobe drove record revenue and operating income in fiscal 2022," Shantanu Narayen, chairman and CEO of Adobe who has overseen the company's wildly successful shift to subscriptions, says. "Our market opportunity, unparalleled innovation, operational rigor and exceptional talent position us well to drive our next decade of growth."
Adobe's annual numbers are staggering. The Digital Media segment saw revenue of $12.84 billion, which represents 11 percent year-over-year growth. Within that, Creative Cloud revenue grew to $10.46 billion, representing 10 percent year-over-year growth. Both the Document Cloud and Digital Experience segments also saw double-digit YoY growth, highlighting a set of multiple divisions that saw monumental profits in 2022.
"Adobe's outstanding financial performance in fiscal 2022 drove record operating cash flows of $7.84 billion," said Dan Durn, executive vice president and CFO, Adobe. "Strong demand for our offerings, industry-leading innovation and track record of top- and bottom-line growth set us up to capture the massive opportunities in 2023 and beyond."
Adobe's record revenue of $17.61 billion in 2022 is likely not the end of its incredible growth in recent years. The company is targeting more in 2023, with total revenue projected to be between $19.1 and $19.3 billion next year.
Looking at just the revenue for Adobe Creative Cloud, it's no wonder that Capture One is strongly pushing to shift its business model to subscriptions. Adobe has seen wild, incredible growth basically every year since it did away with the Creative Suite and moved to the Creative Cloud, and any business in this segment is obviously going to look at Adobe's strategy in order to remain competitive.
Photographers can ask for perpetual software until they're blue in the face, but no company is going to turn down this kind of revenue.
---
Image credits: Header photo licensed via Depositphotos.