Lomography Leather Wraps Three LC-A Film Cameras for a Limited Run
Lomography is celebrating its 30th anniversary with a limited run of leather-wrapped Lomo LC-A cameras. The Lomo LC-A+, LC-Wide, and LC-A 120 also feature a colorful metal emblem that celebrates the three-decade landmark.
The three special edition versions of the cameras are available in what Lomography describes as a "very limited run," though the company did not provide any specifics on how many units of each model it intends to release.
The Lomo LC-A+ is a 35mm film camera that features a fixed 32mm lens that offers apertures of f/2.8, f/3.5, f/5.6, f/11, and f/16 with a shutter speed selection between Bulb and 1/500 second.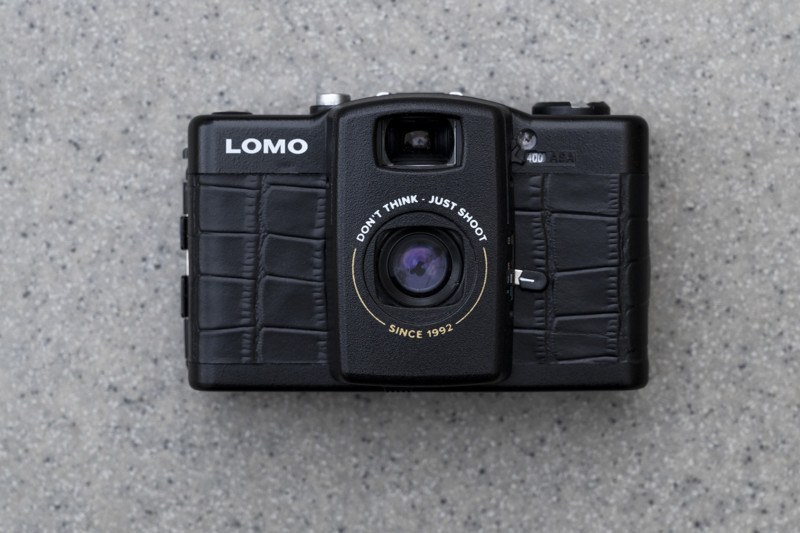 The Lomo LC-Wide also uses 35mm film but has a 17mm fixed lens with available apertures at f/4.5, f/5.6, f/8, f/11, and f/16. It shares the same two shutter speed options as the LC-A+.
The Lomo LC-A 120 takes 120 format film and features a 38mm fixed lens with available apertures at f/4.5, f/5.6, f/11, and f/16, and again shares the same two shutter speeds: Bulb and 1/500 second.
The cameras celebrate the company's 30-year run, which started in November of 1992 when the Lomographic Society International was founded in Vienna, Austria.
"What began with the discovery of the quirky little Lomo LC-A camera by some unbrushed happy-go-lucky students in Prague had officially become the global Lomographic movement," the company says.
"If we've got our maths right (time flies when you're having fun), we're now 30 years old and are proud to be an eccentric, free, wonderful, enthusiastic, creative, experimental, social, wonderful Lomography Community, uniting millions of analog admirers from around the world who are keen to help us keep film photography alive!"
Lomography describes a "lomographer" as anyone who uses an analog camera and "hungers" for experimentation.
The three cameras will be accompanied by a series of events and new products over the next year to celebrate the company's 30th year, which starts with a set of metal pins, stickers, and magnets.
The special editions of the Lomography Lomo LC-A+, LC-Wide, and LC-A can be pre-ordered from the company's website for $349, $449, and $499, respectively. Lomography expects to deliver cameras starting in December, though no specific date was provided.
---
Image credits: Lomography