The Personal Photo Curator: A New Profession is Born
The average family may shoot four thousand photos in a year. If you have been taking pictures since the iPhone 3G came out in 2008, it means that now, after 14 years of a trigger-happy existence, you are inundated with over 50,000 photos. And you probably cannot find a perfect shot from a vacation you took just three years ago.

Enter personal photo curator
Isabelle Dervaux
, who can make sense of your photo mess and get your collection organized and, more importantly, functional.
"Digital collections can range anywhere from 5,000 to 200,000, but an average number would be around 40,000 [photos]," Dervaux tells PetaPixel. "Each generation has more photos than the previous generation. 50,000+ digital photos is the threshold when people start to feel seriously overwhelmed.
"Organizing photos is a 'someday' task on the to-do list, but that 'someday' rarely happens. We fill what we have until the device or storage company says stop. [And then] we keep buying more storage. Most people mimic the way pro photographers work, taking a lot of pictures hoping one will come out right.
"People will tell you they miss the simplest days of film because they don't even look at their digital photos and can't find the image they need quickly while scrolling. For printed photos, it could be a huge tub with an entire family collection they inherited from a family member. They don't have room for it and ask for help to tackle the project. They don't know where to start."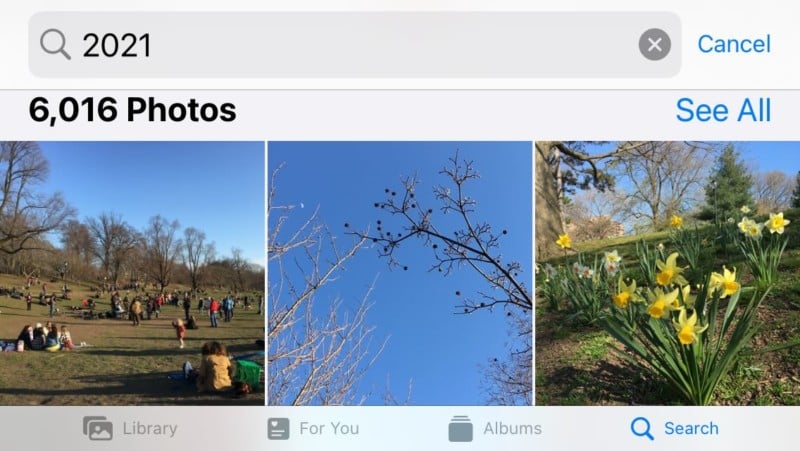 People have always taken pictures of their families, and the family photo album was a manageable and pleasurable object to share and relive fond memories. The increased quality and wide adoption of digital photography via the smartphone around 2008 changed all that — there are now virtually no limits or costs to shooting photos. People added more to their collections every year, and soon, a need emerged from wanting to organize them all.
What is a Personal Photo Curator?
"I call myself a photo curator because this is what I love to do," explains Dervaux. "Finding, arranging, and sequencing in a narrative the right images is what I am best at.
"I can review thousands of photos because I know precisely what I need…I am different from most other photo managers. I exclusively work with iPhone users and their Macs. Hardcore tech help and PCs are not my specialties, but I know where to send you.
"I love teaching the ins and out of Apple Photos one-on-one. Lots of hidden features to discover. I realized after a while that this was not quite enough. Parents needed guidance on choosing the best images and grouping them in a way others would enjoy. Sometimes I call myself a photo coach for parents."
Dervaux wants her clients to 'see' pictures to make decision-making easy. Most people abhor pressing the delete key. It causes them real anguish, but something switches once they start understanding photography.
How Photos Keep Piling up on your Phone
A family of four generates five thousand photos annually, estimates Dervaux.
"It's easy to count on your iPhone," says Dervaux. "Go to the search bar [of the Photos app] and type in the year. The number of photos you took will appear there. It's usually much higher than people think.
If you compare it with past years, it climbs every year for nearly everyone. Note that screenshots are included, and it also contains photos from others like WhatsApp and edited versions from other apps like Instagram, for example, which can add up.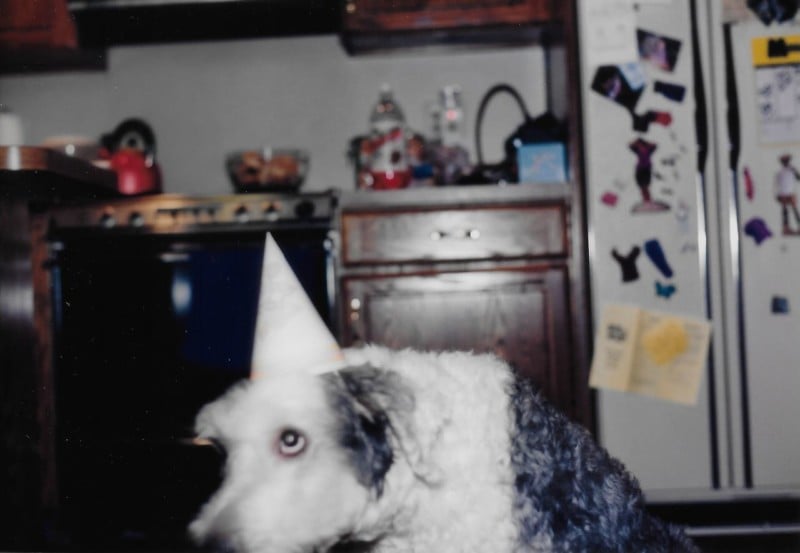 "In September, during the recent keynote, Apple said more than three trillion photos were taken with the iPhone in 2021. Add to that the ones taken with Android; that's a lot to count."
Working with the Client
"It can go from eight hours for the basic package to more than hundreds of hours for extensive collections," says the photo curator. "Hardly anyone I work with shoots with a camera. I wish they did, actually; they would shoot differently."
Most photo organizers work independently, but Dervaux prefers to work collaboratively. She can operate side by side with someone or via Zoom. One can be on the computer, while the other tags favorite photos on the iPhone. She calls this body double to get things done.
When working on photo collections at a client's home, Dervaux would quickly sort in chronological/size/type order and prepare the images for them to review. Questions can be answered right there and then. She teaches clients how to curate so they can decide what to keep and what not. This works because they are ready to make quick decisions, which is key.
"My clients tell me that me just being with them is a huge help in enabling them to finally let go of the excess photos that didn't quite work out," Dervaux confirms. "Going through photos alone is very emotional. You review your whole life, and emotions bubble up.
"I am here to listen. I like this quote by Susan Sontag: 'All photographs are memento mori. To take a photograph is to participate in another person's (or thing's) mortality, vulnerability, mutability. Precisely by slicing out this moment and freezing it, all photographs testify to time's relentless melt.'"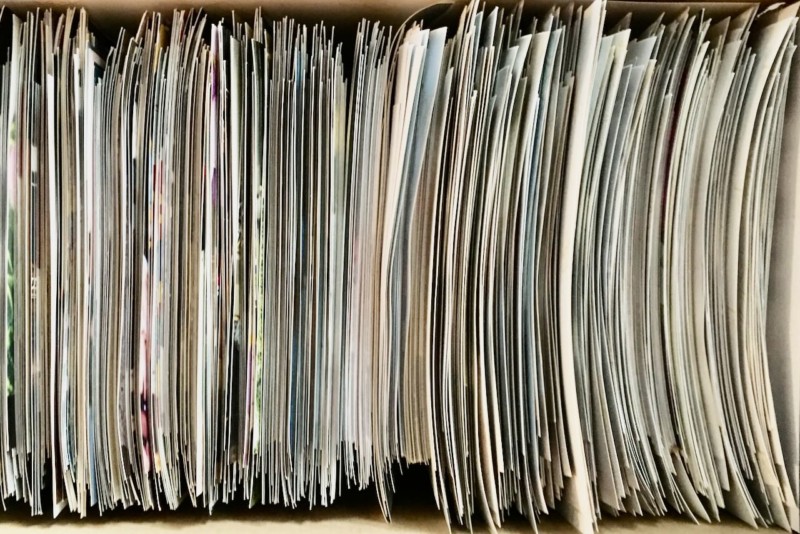 Some clients will provide passwords to photo organizers to their cloud accounts, but Dervaux would rather not access them.
"Every picture needs to be slightly edited before putting them in a printed book," says Dervaux. "I have never seen a straight horizon!
"You would probably want to right-size the entire collection, removing the junk, unnecessary packaging, duplicates, and boring photos no one will care about in twenty years. Everyone has a different level of comfort and aggressiveness toward reducing the bulk. Ideally, you want to curate a collection to which the next generation will be happy to inherit and relate.
"I love to do slideshows to incorporate videos and photos that families can see on their Apple TV; they can watch it from there or simply airstream. The best pictures can go in a photo album or on the wall.
"Usually, women call me; they are traditionally the album keepers, but I have worked with many men as well… 60s [the age group] for printed photos and 30s to 40s for digital images.
Creating a Structure the Client Can Understand
It's all about changing habits, says Dervaux. Parents will keep taking pictures for the rest of their lives. I encourage them to keep only what they love, need, or use.
"Stop overshooting just because you can," she implores her clients. "Your children do not want to get your 100,000 photos."
Dervaux tries to reduce each year's gallery to 1,200 "faved" photos on the iPhone, about 200 images for a photo album, and about 12 to make wall enlargements or for a holiday card.
"A structure gives you something to push against," the curator explains. "You can credit Ansel Adams for 'Twelve significant photographs in any one year is a good crop.' This quote was a revelation when I read it! It seemed right for me to pass it on.
"Having constraints makes it easier to make decisions when your brain is overwhelmed. I don't force anyone to delete, but if they don't, the so-so pictures will drag the rest of the photos down and make it harder to appreciate the great ones. Most families want a yearly photo album or print at least some. This system makes it super simple. You take 10% of each selection and repeat.
"Reviewing photos for my clients is, in their words, 'an awful tortuous process.' I show them how to make it enjoyable. After reflecting and evaluating photos, you'll inevitably take fewer and better pics. Trash kept in the cloud forever is environmentally costly. We need to keep our carbon footprint in check."
Dervaux separates bad photos into an album. She then invites the client to review the photos and delete them.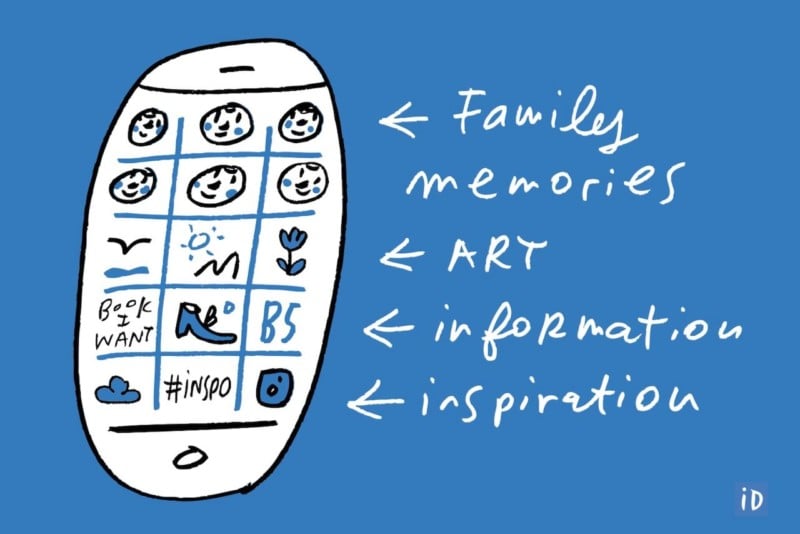 The photo organizer has created three headings to help her clients sort their photos – family and friends, places and things, and informational items like a recipe, an exercise routine, or a screenshot of a medical prescription.
"Looking at the content of so many phones, you start to see patterns in people's photo libraries," she says. "They are a reflection of the way photography has informed every aspect of our lives. It has become: a memo pad, shopping list, address book, and more."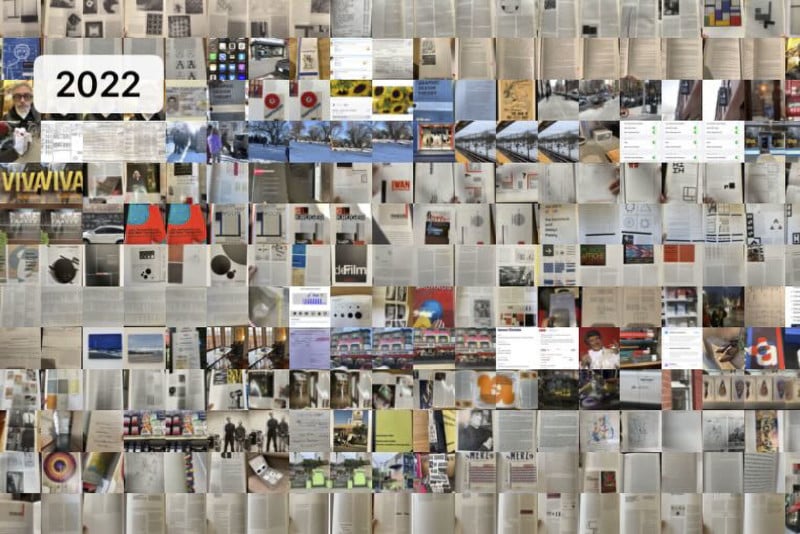 Turning Photo Prints into a Digital Archive
"I do prepare [print] collections for digitizing," offers Dervaux. "I recommend getting re-acquainted, decluttering, and organizing all your photos before scanning. Many people send their pictures to a big box service to get bulk discounts thinking that digitizing will solve all their problems.
"It will, unfortunately, only multiply the issues by duplicating the real-life mess in digital form. There is also the cost savings of not scanning photos that you will only trash anyway. Finally, it's really hard to rearrange photos chronologically on a screen without the materiality of the photo and the clues you may find written on the back."
For those with a photography background and a better camera with a macro lens, it is faster and more efficient to copy on camera than with a scanner.
From Personal Challenge to New Career
Dervaux was born in the rural community of Valenciennes, in the north of France near the Belgium border. She studied for a Bachelor of Arts from the nearby University of Lille. Next, she moved to New York City in 1991 and, after marriage, relocated to the West Coast, where she worked as a freelance illustrator for magazines.
When the Great Recession hit in 2008, she returned to New York, where she taught illustration as an adjunct professor at Parsons College from 2008 to 2011. When that job went away, she started cataloging her family photos.
"We moved back to New York after 13 years in a much larger home in San Francisco," remembers Dervaux. "I took on the task of sorting twenty years of my own family photos. Shedding tons of paper and pictures made me feel much lighter like a weight was lifted from my shoulders."
Dervaux was looking to change careers at the time and thought she could help others in the same way. And just like that, a new career finally took shape around 2014.
"A family photo collection is always in flux and will never be done," sums up Dervaux. "You need to nurture it. My mantra is 'Delete as you go.' In cooking school, they said, clean as you go; it's the same thing."
Become a Photo Manager
Cathi Nelson is the founder of the photo management industry and CEO of The Photo Managers, a community of over 700 professional photo managers in the US, Canada, Australia, the UK, Brazil, and other countries.
"In 2007, I became the tech support for my photo-loving friends and family," Nelson tells PetaPixel. "They would ask me to help them export their photos from their memory cards to their computers or teach them how to email a photo or even upload a photo to make a holiday card.
"Eventually, people asked what I charged for my help, and I realized this could be a business. My first client asked me to make a photo book, and I said I needed to organize your photos first, and that was the beginning. She said, I don't care how long it takes, but I am sure hundreds of others like me are willing to pay someone to do this for them. BOY, was she RIGHT!"
Before long, Nelson saw the potential for her business and experience to help grow a new emerging profession.
"In 2007, I started my own business, and in 2009, I shifted from owning my own photo organizing business to creating an association model called, The Photo Managers to offer education, certification, a code of ethics, and best practices for those entering this growing profession.
"This was the result of many people asking me to teach them how to create a similar business to mine, and I decided that there was a need for a governing body to help grow this new business concept."
In addition to digital photos, hundreds of thousands of printed photos languish in shoeboxes and bins. Thus, the need for a solution has emerged, and professional photo managers are creating successful businesses to fill that need.
Nelson likes to use the analogy that 25 years ago, no one had heard of personal trainers or business coaches, but today they are household concepts. The same will be true for Photo Managers.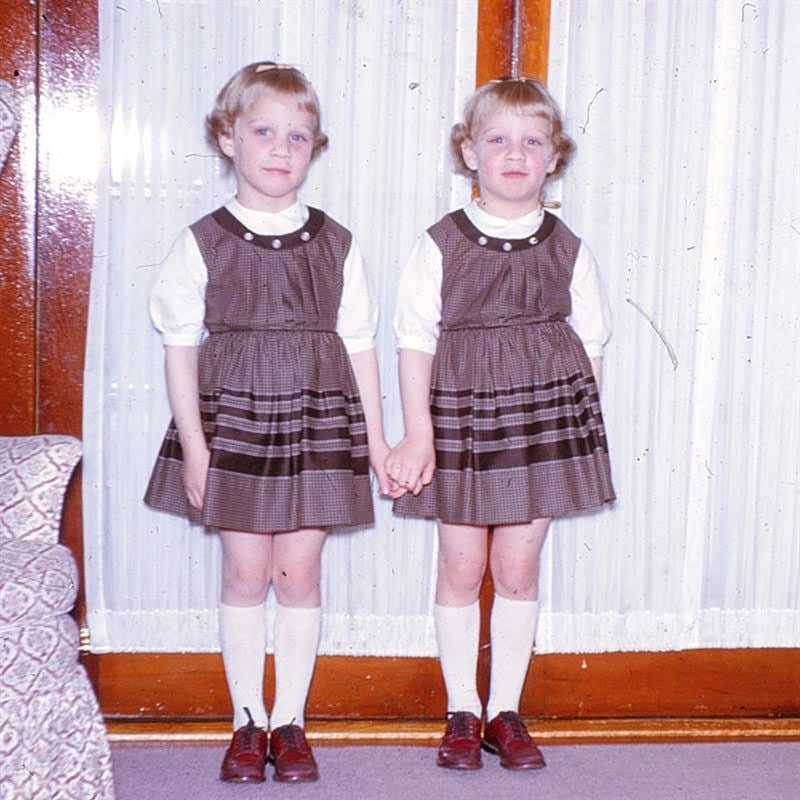 In 2009 there were a few people offering services, but they were disconnected from one another. Nelson has created an umbrella organization to provide support and training to the industry of photo organizers and curators. Isabelle Dervaux is also a member of The Photo Managers and will be presenting at the 2023 conference in Orlando.
Nelson says that the average family has 5,000 to 6,000 printed photos, 10 to 15 home movies on outdated media (VCR tapes, camcorders, etc.), and 35,000 digital images in multiple locations — old hard drives, phones, Dropbox, Google Photos, Apple Photos, Shutterfly. It's an endless puzzle.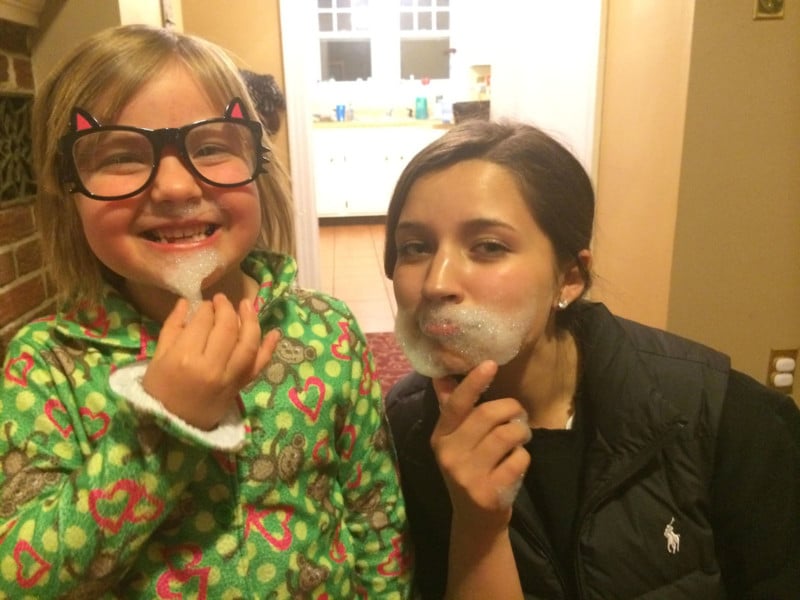 Photo managers set themselves apart from box stores by offering more concierge services.
If the photos are dark or light or crooked or need to be retouched, then that can often be provided, but each professional photo manager makes their own business decisions on what services they offer. The majority will help or outsource with their trusted partners.
An organized collection can very soon get disorganized by a lack of maintenance. Many families return a year or two later, realizing they didn't keep up. Photo Managers offer monthly maintenance packages using software to log in to their client's computers, delete unwanted photos, add tags and keywords, and keep a collection organized.
Photo managers use a variety of names to describe what they do — Family Photo Manager, Photo Curator, etc. Nelson changed her business name from The Association of Personal Photo Organizers to The Photo Managers to better reflect the changing industry.
In her book Photo Organizing Made Easy: Going from Overwhelmed to Overjoyed, Nelson shares her doable steps and insider secrets to help you organize, maintain, and, most importantly, enjoy your photos. Her newest book is A Business Roadmap for Professional Photo Organizers; How to start and grow a thriving business.
---
About the author: Phil Mistry is a photographer and teacher based in Atlanta, GA. He started one of the first digital camera classes in New York City at The International Center of Photography in the 90s. He was the director and teacher for Sony/Popular Photography magazine's Digital Days Workshops. You can reach him here.