Sony's ZV-1F is a Video Focused Point-and-Shoot Made Specifically for Gen Z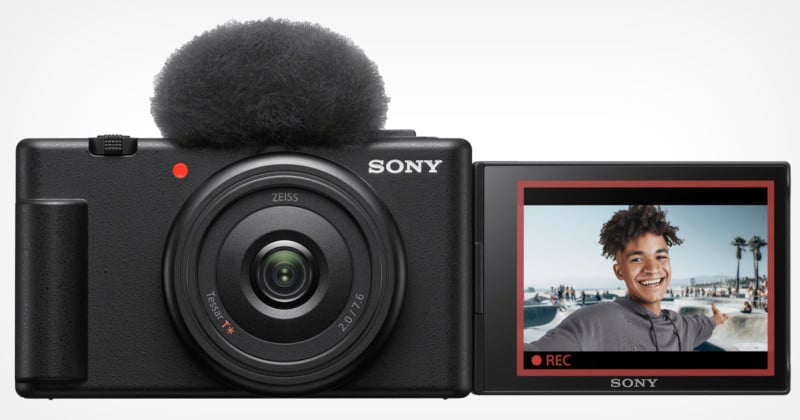 Sony seems to think that the point-and-shoot isn't dead so much as reborn as something else. Its new ZV-1F is the latest iteration of the RX100 design that has been repurposed to compete with smartphones and is aimed directly at Gen Z users.
The ideal user for the ZV-1F, according to Sony, are those who are ready to "step up" from smartphones to create higher quality content, namely videos that are pointed directly at the user. That is to say, TikTokers, YouTubers, and burgeoning content creators are the primary focus. This user is, Sony seems to think, part of Gen Z, which includes a wide range of possible age groups from 12 to 27 years old. The idea is this camera fits at the bottom of Sony's vlogging camera lineup below the ZV-1 and ZV-E10.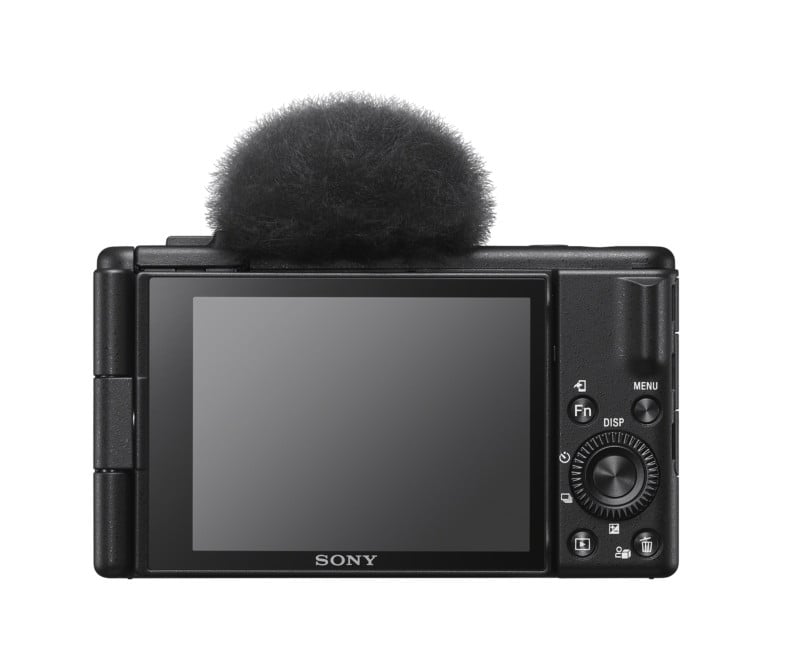 The ZV-1F is a compact, entry-level camera that strips back the camera experience to be as simple as possible. The camera can be used as a webcam, as a live streaming camera, or as a vlogging camera. It features an ultra-wide 20mm f/2 lens in front of a Type-1 Exmor RS 20.1-megapixel sensor. Of note, the sensor doesn't feature phase detection and only uses a contrast-based system for focusing.
Sony says this was done to reduce the cost of the camera, and while the company recognizes that phase detection is generally considered important for cameras whose focus is tracking, it argues that in this case, due at least in part to the wide-angle lens, it doesn't dramatically impact performance.
The camera also doesn't feature sensor stabilization, but it does have the ability to digitally crop for electronic stabilization.
The ZV-1F has a new interface that is similar to a smartphone, Sony says. All of the features can be toggled from the touch screen while the camera still has a large number of physical buttons and dials. Users can shoot using only the control icons displayed on the screen, and a simple swipe up from the bottom makes it possible to access frequently used settings in the FN menu.
While the lens is a fixed focal length prime, there are some selectable zoom options that can be toggled via the menu or through the physical zoom rocker. It has selectable zoom through 1.0, 1.5, 2.0, and 4.0x. This is all digital zoom, of course, but since there are more megapixels available than are needed for 4K, Sony says zoomed images still look high quality.
The camera has "slow and quick" motion shooting, which enables either 5x slow motion or 60x hyperlapse capture (this footage is recorded in HD). It also has 10 creative looks that are "Baked in" to the software and include things like black and white, vivid, and high key; in short, filters.
It has three capture directional microphone that realizes high sound quality with forward unidirectionality that Sony says allows clear voice recording even when shooting a selfie video outdoors. It also comes with a removeable windscreen to reduce wind noise.
Sony has added a self timer for movie mode (which allows shooters to allow for a timed delay before recording starts), an "easy bokeh switch" which adds defocusing of a background with one button, and has a product showcase setting.
The product showcase setting delivers the ability for users to shoot product reviews with smooth focus transitions between them and the product. It sticks to a person's eyes until a product appears at which point it shifts focus to that product. When the product disappears, the focus returns to the user's eyes.
The camera is relatively lightweight at 256 grams with a battery and media card inserted (which is a single UHS-1 slot), which is just slightly heavier than an iPhone. It has a vari-angle flip-out screen, which is the same as the one on the ZV-1, and the camera can shoot vertically and recognizes when that is being done and that is stored in the metadata. The camera also has a front-facing tally lamp that shows when recording is in progress.
It has a new Shot Mark feature that will allow users to select a segment of 15, 30, or 60 seconds that can then be cut and sent to a smartphone, which is done via Sony's app.
The new camera has an ISO range of 125 through 12,800, offers 16 frames per second shooting, and has a battery that will last approximately for an active 60 minutes of recording time.
Sony's new ZV-1F is expected to be available on October 24 for $500.