Sony ZV-E10 Review: Small, Simple, and Suffering Because of It
Just as the Sony ZV-1 modified the RX100 compact cameras to put vloggers first, the new ZV-E10 is streamlining the Alpha 6100 to focus on creatives primarily dabbling in self-filmed video.

A 2019 survey showed that
29% of children aged 8 to 12 years old aspire to become a YouTuber
. This was three times the number of those that wanted to be an astronaut. Regardless of anyone's personal stance on vloggers, it's undeniable that as a company expected to make a profit, catering to these creators is important. With that in mind, Sony is continuing to refine its product line with ZV cameras.
Build Quality and Design
If you were tasked to design the smallest possible camera that featured an APS-C sensor, an E-mount, and an adequate grip, the ZV-E10 would be that camera. There is nothing in the form factor that is extra. It's quite thin, barely housing a good-sized sensor before falling out the other side. The height could not possibly be made any shorter as the lens mount butts up against the top and bottom edges. While the grip is minimal, it does enough to improve handling and makes room for the shutter button and zoom control, not to mention the battery housed within. It's immediately clear that having a compact size was one of the primary goals with this product and has an effect on everything else to fall in line.
The ZV-E10 weighs 12.1 ounces (343 grams) with an NP-FW50 battery and UHS-I SD memory card installed. Add in the 16-50mm f/3.5-5.6 OSS kits lens, and we're talking about a one pound (0.5 kilograms) setup good to go. For most people who record themselves with one arm extended out, the lightweight camera is a strong positive.
Unfortunately, yes, it does take the smaller "old-style" Sony battery and not the ones present in the company's newest full-frame cameras. Coming back to the size, though, the width of the NP-FW50 is already much thicker than the depth of the ZV-E10's main chassis, and the battery's height completely takes up the vertical height within the grip. A larger battery couldn't work unless drastic changes were made.
As a camera meant to look inward on the person handling it, there wouldn't be much point in having a viewfinder. The ZV-E10 goes without, and once again the size is compacted further. There is, however, a more suitable implementation of the vari-angle touchscreen LCD that can flip out to monitor oneself in front of the camera. The default screen brightness is too dim to monitor outside and needed the "Sunny Weather" setting enabled in the display settings, leading to faster battery drain.
The camera uses a more simplified set of physical buttons and dials on the body compared to the Alpha 6100. Rather than a mode dial on the top, there is a mode button that cycles between stills mode, video mode, and S&Q (slow and quick) mode. In order to further specify what shooting mode I want to use, such as shutter priority, aperture priority, and manual, it's a dive into the menu. There is a philosophy you need to buy into with the ZV-E10, and that's "less is more." Having a simplified camera with only the controls needed most, to its prospective owner, will be seen as a positive.
The buttons themselves, especially the ones on the back and the shutter button, feel cheap. They have prominent clicks and are loud and full-on plastic, things that come across as feeling like a toy. That said, I think this is by design. Recording myself in front of the camera means having to juggle a lot of things, both on the production end and the presenting end. It's not uncommon to think I pressed a button but it actually didn't register, and there is a lot of good that comes from buttons that make it clear that they were pressed without having to double-check it.
Image Quality
Sharing more commonalities with the Alpha 6100, the ZV-E10 sports a 24.2-megapixel APS-C sensor. The dynamic range appears to be OK, but not what I'm used to seeing from the Sony full-frame cameras. Stepping up the ISO and losing even more of that dynamic range will be one of the challenges in owning this camera.
The new camera features Real-time Eye AF and Real-time Tracking, including subject detection modes for either humans or dogs and cats in stills mode. From my experience shooting stills, the autofocus is slow when it comes to tracking moving subjects. Even with Sony's highest quality APS-C lens, the 16-55mm f/2.8 G, the camera would not keep up with my dog running around. One thing missing in the menu compared to other Sony cameras I've used are the tracking sensitivity settings for stills which offer graduated steps between "locked on" and "responsive." I assume this is because Sony knows the autofocus isn't sophisticated or fast enough to break it down into levels.
Below is a set of images shot at ISOs ranging from 100 to 12,800. I see the color fidelity make its first drop at ISO 800. By ISO 3,200 the noise level starts to really interfere with detail and sharpness.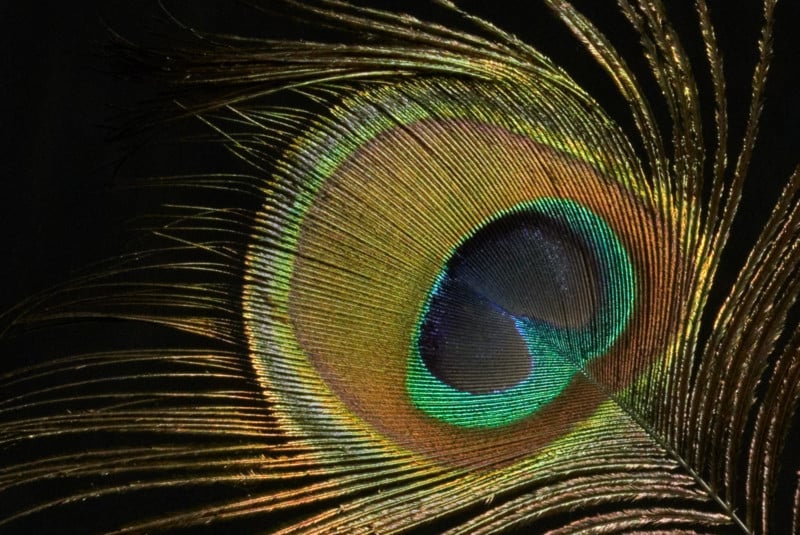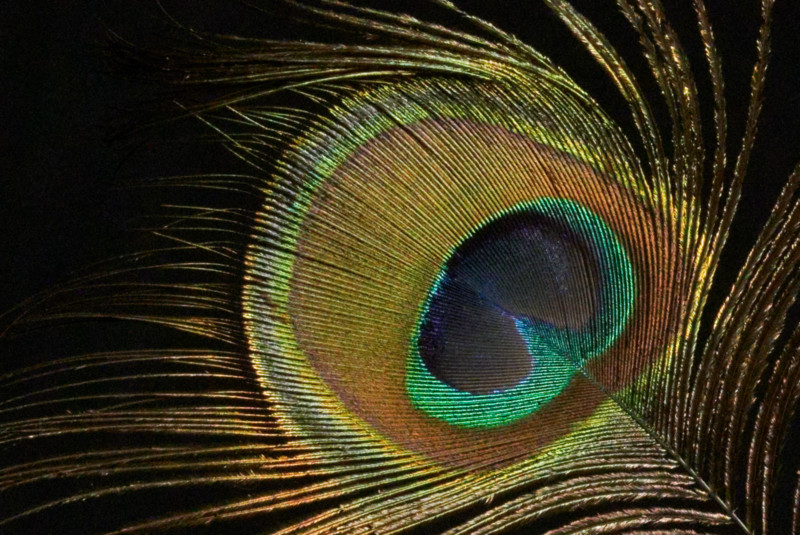 Video
In the video below, I brought out the ZV-E10 to film a little vlog. I was using just the camera and the 16-50mm kit lens on top of the Sony Shooting Grip with no external microphone.
Here are the main takeaways I found when vlogging with the ZV-E10.
First, the internal sound recording is done with a directional, three-capsule microphone and it actually sounds good for speaking when the camera is at most an arm's length away. Looking at the top of the camera, the microphone grill takes up about a third of the space and I think it was put to good use. Sounds that aren't voices or more in the distance aren't great, but the camera does have both microphone and headphone jacks to step up quality when needed.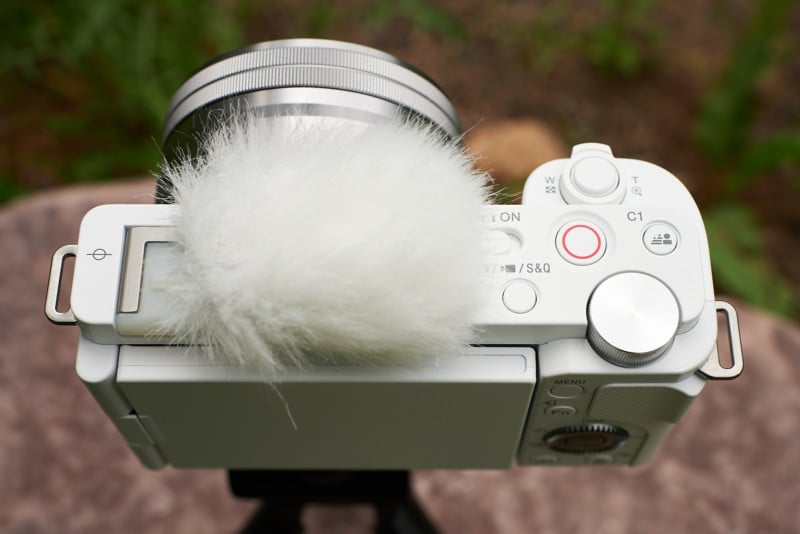 Another positive is the overall image quality. There is no denying that one of the main competitors to this camera will be simply using a smartphone already being carried. To me, this footage far surpasses the video quality of what my iPhone is putting out to the point where it's worth the extra carry.
Now, the negatives. The camera does not have in-body image stabilization, but it does have an electronic "Active" stabilization that works in real-time. Unfortunately, this crops in on the image and results in a very noticeable loss of image quality. It's also not as "active" as the name would suggest since I wouldn't use it for anything other than a locked-off type shot without a tripod. It does not hold up very well to walking while recording.
Likewise, another good sounding feature is the S&Q mode where the camera can record up to 1080p at 120 frames per second. Again there is a slight crop and a noticeable drop in image quality here as well, and I wouldn't suggest buying this camera for its slow-motion functionality.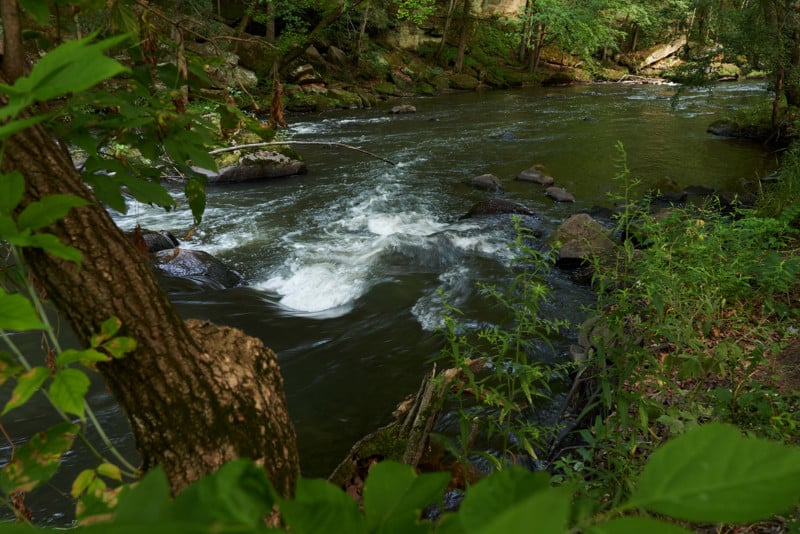 Another problem I encountered was how the camera's face detection did not work very well outdoors. Whether it be from standing in the shade or wearing a hat, it was not reliable to track focus on me and it would hunt constantly in use.
Worst of all was having the temperature warning come on after hardly 10 minutes of regular on-off recording time in 4K. I was outside and the temperature was only 74 degrees Fahrenheit, plus I was mostly under shade as you can see. Shortly after, the camera turned itself off to cool down. It felt like I had barely gotten into the swing of things filming a video before it needed to come to a stop. It's just not enough time to comfortably create a short video.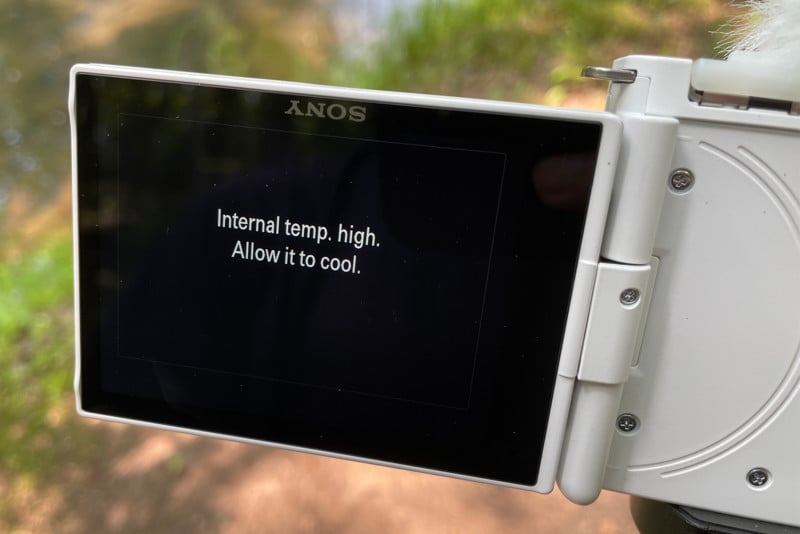 Before you say it, yes, in the menu there is an option to change how hot the camera can get before automatically turning off ("Standard" or "High"), but I disagree with this being some sort of simple solution. Think of how many times you hear about overheating when a new camera comes out. Of course, Sony would love to never be brought up in this conversation. Yet, Sony doesn't just set all of its cameras to the "High" setting and forgo "Standard" altogether. Why? Because "High" isn't an acceptable, long-term answer to dealing with this. It can cause component failure by running at temperatures it really shouldn't be doing on a regular basis. For a camera leaning so heavily on vlogging, it's disappointing that under standard use it can't hold up to making a quick video.
There are a few other video-specific tricks of the ZV-E10 not clearly shown above including "background defocus." The camera comes programmed with background defocus set to a button on the top. One press will enter this mode, which will effectively replace the display of the real f-stop value. Continuing to press the button cycles between the two options of "clear" which stops down the lens for more depth of field and a less blurry background and "defocus" which opens the aperture all the way for maximum subject isolation from the background. I actually do like this toggle for making vlog-style videos where picking an exact f-stop is just not at all important. I want to either be isolated or I want the background to play a role in what I'm filming and there is no reason to overcomplicate it.
There is also a product showcase mode where objects closest to the camera will be given focus priority, that way if I'm trying to talk about something I'm holding in my hands and I hold it out in front of me for a better look, the autofocus picks up on it rather than sticking to my face. It appears to work well, but a downside is that face and eye detection will be turned off the entire time this mode is on. When I only need to show something close to the camera for a few seconds during a video that goes on for a few minutes, it's not worth the tradeoff of Eye AF reliability.
A Bit of a Mess
From an ideological standpoint, the Sony ZV-E10 has the potential to be a great content creation camera. There are some simplifications made that for the right person, can be seen as losing distractions rather than losing features. However, when it comes to execution I did not find the camera to be special in many areas. Except for the most basic of well-lit shots, the autofocus is not as reliable as I would want, and worse, filming with the camera feels like I need to rush to beat the overheating.
Are There Alternatives?
The Alpha 6100 would be a good alternative. Where the ZV-E10 hits the upper limit, the Alpha 6100 is more adaptable for someone to fall out of being a vlogger and still have a good camera with a viewfinder and extra controls.
The ZV-1 would also be preferable in that it takes the idea of the ZV-E10 further being more compact and streamlined with the built-in lens and even a built-in two-stop ND filter. It even costs a little less than the camera and kit lens combo of the ZV-E10. I'd use those savings to get a second battery for it.
Should You Buy It?
No. If I bought this camera and kit lens for $800 and went out to film what I did in the video above, I'd be returning it with that never-good feeling of "oh no, I made a terrible mistake." That's too much money for this kind of output.