Sony ZV-1 Mark II Review: The Vlogging You Love, But Wider!
All the major camera manufacturers love vlogging and as a result they all continue to churn out new models. Sony was one of the first to jump on that bandwagon and has now updated one of its earliest models in the new Sony ZV-1 Mark II.
---
This episode is brought to you by ProMaster! ProMaster products are designed in the US by and for fellow creatives, storytellers, artists, and adventurers. ProMaster products elevate your photo and video experience so that you can enjoy the creative process and focus on the things that matter. Whatever your story is, ProMaster helps you tell it. Visit promaster.com to learn more.
---
Sony ZV-1 Mark II: Body Design
The $900 ZV-1 Mark II is largely unchanged from its predecessor. All the controls are in the same positions including the on/off switch, which is notoriously difficult to access with the microphone wind muff in place. I like the simple plastic grip on the front; while it's not much to look at, it does feel secure in the hand. The camera body is lightweight at 292 grams, and it uses the same Sony BX1 type battery as the older version does.
We also see the return of the excellent fully articulating LCD panel but just like its predecessor, there is no electronic viewfinder. We also have the same three microphones set up as the earlier version. This gives a full 360-degree range of audio capture and now uses an artificial intelligence (AI) based system which can automatically decide the best direction to record audio from.
The mics do sound "tinny" but are still better than most of its competitors. While vlogging or presenting on camera, I really appreciated the tally lamp as well. Overall it handles almost exactly the same as the original ZV-1, so why release a new version? What is actually new?
Sony ZV-1 Mark II: The New Lens We Always Wanted — Sort Of
My main complaint with the original ZV-1 was the 24-70mm full-frame equivalent focal range. Although ideal for photography, it just wasn't wide enough for vlogging purposes. The ZV-1 did have optical stabilization in the lens so handholding it was fairly steady, but if you engaged the Active Stabilization the camera would crop in slightly, making the barely-wide-enough 24mm too tight.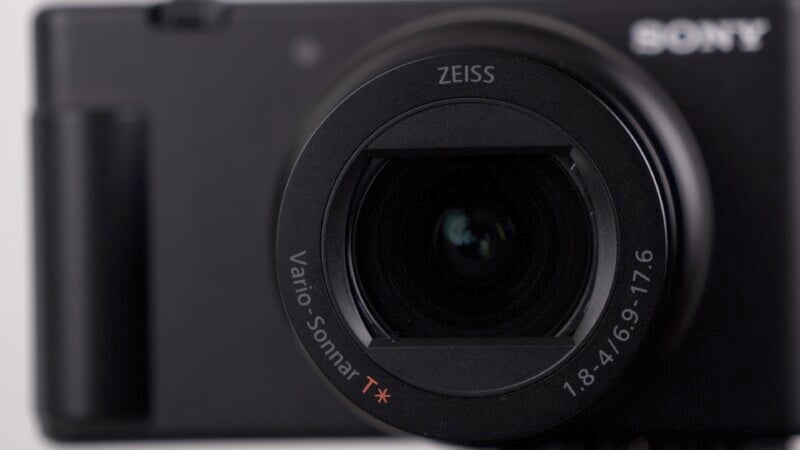 Suffice it to say, I was very excited to see the Sony ZV-1 Mark II sporting a new lens design. There is now an 18-50mm lens with a maximum aperture range of f/1.8-4. The much wider 18mm field of view is excellent for vlogging purposes and opens up some interesting photo opportunities too. However, there are some pretty serious caveats.
First, there is no optical image stabilization to speak of, which means if you want steadier-looking shots you'll have to engage Active Stabilization. This works effectively but crops the lens down to roughly a 23mm full-frame equivalent. That is hardly a significant wide-angle improvement over the old lens.
There is also a slower f/4 aperture at the 50mm telephoto range, not to mention that 50mm as a focal length isn't that long and I found myself wanting the 70mm field of view from the older lens. The new focal range will be a major deciding factor in whether you should get the old ZV-1 or the new ZV-1 Mark II. For vlogging, I'd get the new Mark II, but for anything else, I'd take a hard look at the older — and hopefully now cheaper — ZV-1.
Sony ZV-1 Mark II: Video Capabilities
The ZV1 M2 is basically rehashing the video capabilities of the original ZV-1. With its stacked 20-megapixel CMOS sensor, we were hoping to see 4Kp60 added to this model, but sadly we are still capped at 30 frames per second. Luckily, rolling shutter is very well controlled and the 4K footage is rich with detail, if somewhat over-sharpened. I love the return of Product Showcase feature which automatically focuses from the presenter to a product held up in front of the camera.
Curiously the ZV-1 Mark II adds S-Log3 recording in addition to S-Log2 modes but doesn't shoot any 10-bit video modes. This largely nullifies any dynamic range gains that S-Log3 would provide, so we recommend avoiding it entirely. All the cinematic color profiles return in the ZV-1 Mark II but we don't get access to S-Cinetone, which is a very punchy, pleasing-looking profile.
Sony has added the Cine V-log mode which debuted on the Sony ZV-E1. You're locked into a 2.35:1 aspect ratio at 24p to mimic a classic movie feel. This also gives you access to some fun color filters, which can change the overall contrast of your video, or give you some easy-to-use looks to stylize your clips. As previously mentioned though S-Cinetone is nowhere to be seen in Cine V-log mode. Unfortunately, the changes we wanted aren't present, and the changes added are just window-dressing.
The addition of using the ZV-1 Mark II as a desktop-based webcam is much improved. Previously, you would have to use a proprietary Sony webcam app with the ZV-1. Now the ZV-1 Mark II plug-and-plays directly into commonly used video conferencing programs such as Zoom. It does have a 3.5mm mic-jack as well, but sadly no headphone support.
Sony ZV-1 Mark II: A Slight Evolution at Best
I can't help but feel like the ZV-1 Mark II is almost exactly the same camera that we had before with the ZV-1… which is not a bad thing as there is a lot to like here. The sensor is excellent for the price, Sony's Real-Time tracking autofocus is still the best out there, and the photo and video quality will please most users who want a casual vlogging experience.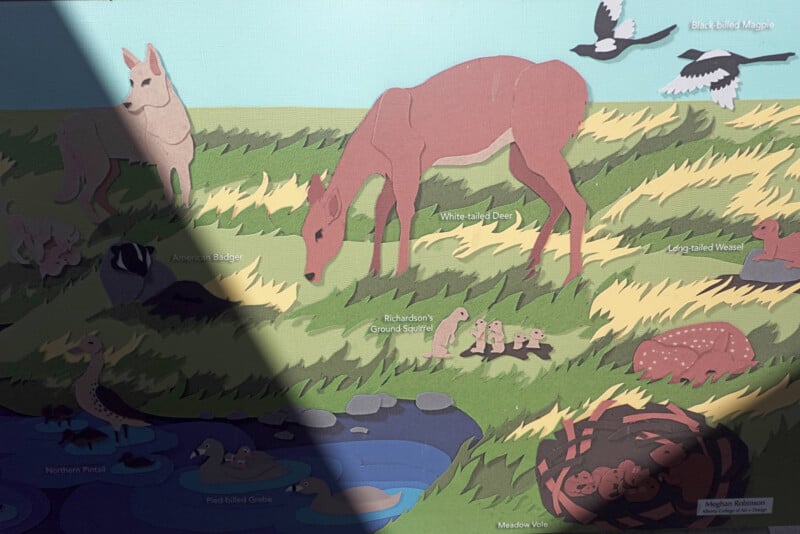 The major reason to pick one up over the original will come down to the wider-angle lens range. I feel like the new 18-50mm lens is a good move in the right direction, and I would get it for video applications, but ultimately its a fairly minor evolution. The original ZV-1 is still a viable option, and I honestly prefer it as a photo-based camera.
Are There Alternatives?
Other than the aforementioned Sony ZV-1, Nikon makes the Z30 which offers a larger 20.9MP APS-C sensor. It also has nice handling and a decent mic setup and the interchangeable lenses offer future versatility at increased cost, but casual users might prefer the simplicity of the ZV-1 Mark II and its built-in lens.
The Sony ZV-1F is simplicity incarnate, and its fixed 20mm lens gives a similar wide-angle experience. The low price might also tempt some budget-minded creators. However, the ZV-1 Mark II can do everything the ZV-1F can and more.
Should You Buy It?
Maybe. It depends on your focal length preference, but at a fairly affordable price, the Sony ZV-1 Mark II gives you a wider lens for vlogging and maintains everything that made the ZV-1 popular with the addition of a few new bells and whistles to make vlogging a little more creative.