These are the Best Panoramic Photos of 2022
The winners of the 2022 Epson International Pano Awards have been announced and photographer Jinyi He took top honors with a set of images that capture some of the lesser-known landscapes of China.
The photo above, titled The Vein, was captured by He and was named the top overall winning panoramic. It depicts the Dushanzi Grand Canyon in Xianjiang, what the photographer describes as a geological wonder.
"For tens of millions of years, the melting snow water of Tianshan Glacier has torn open the chest of the vast Gobi like a Hummer and formed this natural landscape under the movement of the Earth's crust and the erosion of wind and rain," He says.
"The Vein is stitched by 40 photos. I operated my drone to capture these 90 degrees aerial view photos at 40 appropriate points (five rows and eight columns) of the canyon in order to get whole canyon aerial view. Nature is an artist, and it reminds me of an abstract painting."
Two more of He's photos additionally contributed to his win titled Purple World and Rainbow Canyon.
"May is the blooming season in Xinjiang. Before dawn a local herdsman brought us to this paradise. After I set up my tripod, I was waiting for the wind stop and the sun to rise. When the sky colour turned to purple and the snowy mountains were getting bright gradually, I began capturing this beautiful scenery with my Fuji GFX100s Finally, I captured 48 photos to create this work. Each four photos were used in focus stacking in one frame, then I stitched these 12 images to get this one panorama photo," He explains.

"[Rainbow Canyon] was taken in Tianshan stone forest which is located in the west of the Tishan mountains. In the morning, a rainbow was hanging in the sky after rain and this stone forest sprang up like mushrooms under dark clouds. I was amazed by this beautiful scenery and set up my camera as the light went on the stone forest through these clouds."
Below are a few other top-honored images from the competition, the rest of which can be seen on the Epson International Pano Awards 2022 website.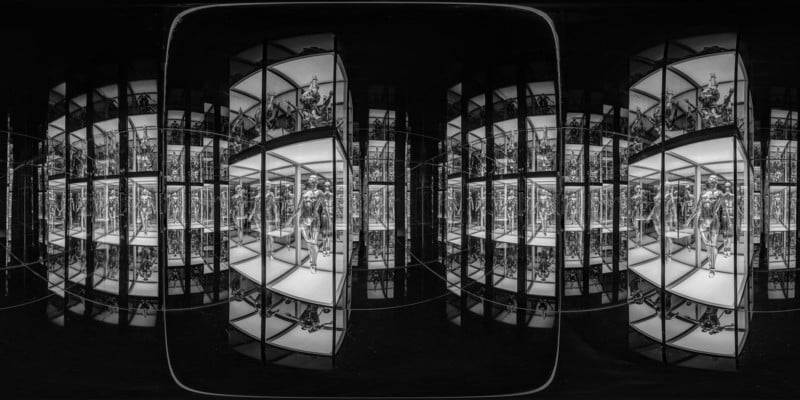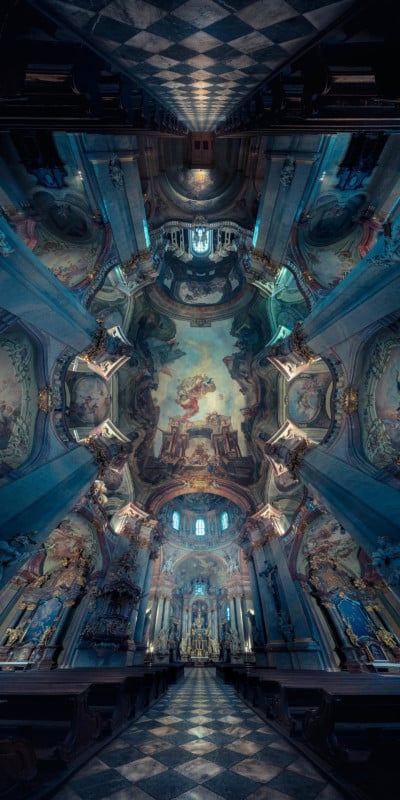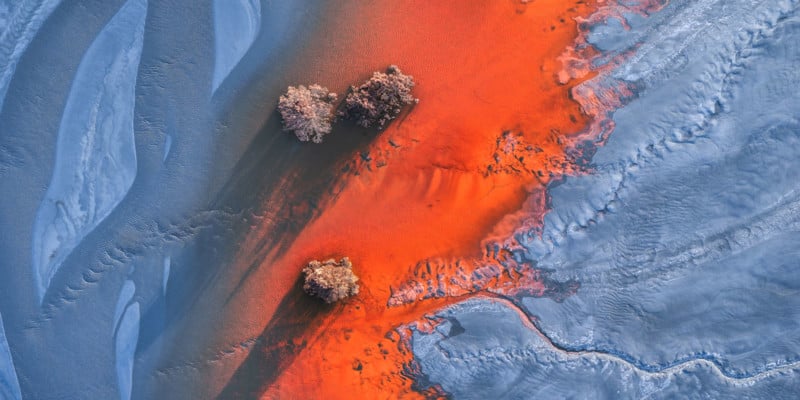 The Epson International Pano Awards showcases the work of panoramic photographers worldwide and is the largest competition for panoramic photography.
This year the competition says it received 4,129 entries from 1,197 professional and amateur photographers in 98 countries – all of whom were competing for thousands of dollars cash and prizes with main sponsor Epson Australia alone providing prizes that included an Epson SureColor P7070 printer, an Epson SureColor P5070 printer and an Epson EB-1795F ultra-slim projector.
---
Image credits: All photos are individually credited and provided courtesy of the The 13th Epson International Pano Awards