The Best Panoramic Photos of 2021: Epson International Pano Awards
The Epson International Pano Awards is the largest competition for panoramic photography and has announced its 2021 winners, with a misty cypress tree panorama awarded the top prize.
Founded in 2009 by Australian landscape photographer David Evans, the awards are run with the support of Epson Australia. Since then, the competition has grown into a collaboration between dedicated professional photographers, industry professionals, and sponsors.
The competition showcases the work of panoramic photographers worldwide and this year it received 5,378 entries from 1,245 professional and amateur photographers in 97 countries. Out of these, 2,646 were open entries, 2,619 were amateur entries, and 113 were virtual reality or 360-degree entries.
All of the photographers competed for a prize pool worth $40,000, including $13,500 cash, with the first place awarded $3,000, a trophy, Epson Surecolor P7070 printer, and other prizes.
Open Photographer of the Year and Overall Winner
The overall winner of the 2021 Open Competition was photographer Joshua Hermann from the United States. His three entries — "Eternal Triangle," "Morning Burn," and "Ancient Backwaters" — impressed the judging panel enough to award him with the top prize.
"It is an honor to have my images selected in the Open Category alongside so many wonderfully talented photographers," says the top prize winner Hermann.
"Growing up in south Louisiana and coming to know the swamp and marshlands from an early age, the unique beauty and interesting ecology of the area has stuck with me throughout my life. I hope to share the beauty of these places through my imagery, allow people to get a closer look into the uniqueness of these areas, and ultimately to inform them of the importance of protecting these wetlands."
Winner of "Built Environment/ Architecture" and the Overall Runner-Up in the Open Competition
Amateur Photographer of the Year
Epson Digital Art Prize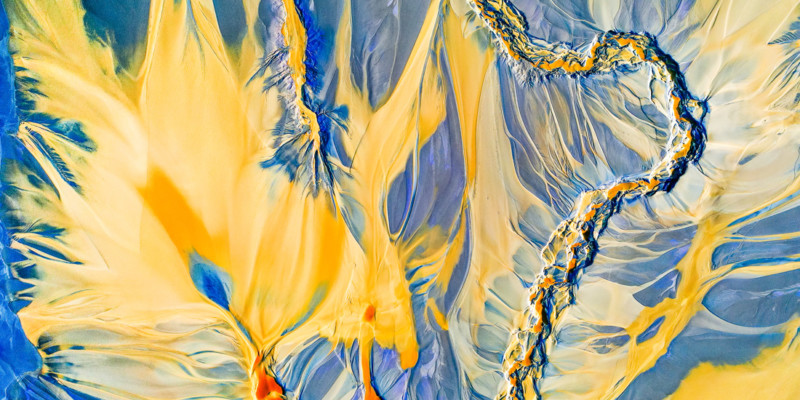 Raw Planet Award
Curators Award
Nikon Australia Award
Highest Scoring Aerial Image
Highest Scoring Smartphone Pano
Highest Scoring Film Capture
Highest Scoring IAPP Member
Highest Scoring Vertical Image
Highest Scoring Gigapixel Image
"We thought 2020 was a challenging year but 2021 took things to a whole new level," says David Evans, the Competition's Curator. "That said, despite the pandemic and so many other challenges the entries this year were nothing short of amazing. We are, yet again, overwhelmed with the level of support from entrants and sponsors, especially Epson and we thank you all so very much and also congratulate all this year's winners and entrants."
The judging panel for the awards included some of the world's top panoramic photographers and industry professionals, with a full list of the panel members available on The Epson International Pano Awards website.
All of the winners and runners-up can be viewed in the competition's gallery.
---
Image credits: All photos individually credited and provided courtesy of The 12th EPSON International Pano Awards.