Meta is in Free Fall: Users Are Leaving, Revenue is Down, Stock Keeps Falling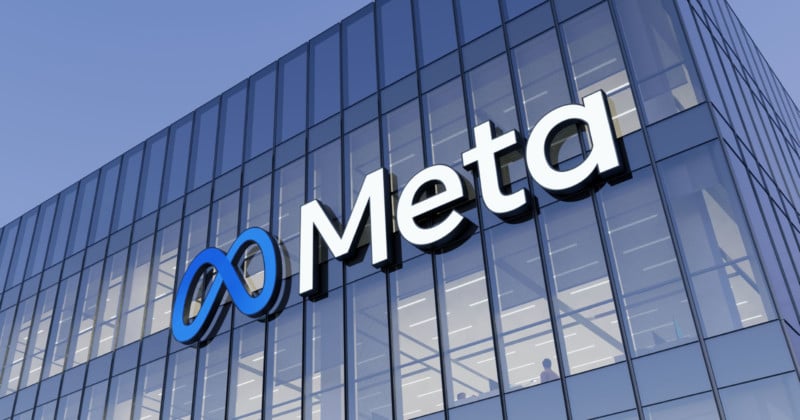 It doesn't look good for Meta as the company is trading at its lowest stock value since 2019, advertisers are dropping spending, and users are leaving its platforms.
As reported by CNBC, Meta is in dire straits as it stock ended the week down again and is currently trading at lows it has not seen in years. Only four stocks in the S&P 500 have it worse than Meta and it's not clear if the company is capable of pulling itself out of the mess.
Just a year ago, the company's value peaked and since then it has been nothing but downhill as CEO Mark Zuckerberg has lost billions of dollars chasing his metaverse at the same time the flagship social networks, Facebook and Instagram, have been struggling. Facebook in particular is having a rough go, and some analysts say that they aren't even sure what Facebook's core business is anymore — or if it even has one.
Even those who aren't as doom and gloom about Facebook's prospects — it has seen an overall global gain in users despite a fall in U.S. and Canadian users — aren't sure if Facebook will be relevant to the next generation of users. Looking at the seemingly unkillable growth of rival TikTok, that assessment seems fair.
Facebook was especially hurt by the 2021 iOS privacy update that prevented Meta from targeting users with ads, which CNBC says cost the company about $10 billion in revenue this year.
Bloomberg reports that the promised scaling back at the social media company will continue as Zuckerberg plans to freeze hiring and restructure existing groups at the company while also shrinking budgets across the board. While Meta isn't alone in the cost-cutting strategy at a time when the world is facing serious inflation, it comes at a particularly bad time for a company already dealing with problems.
Number of advertising impressions on Facebook are up 14% while users and time spent on the platform are flat. This look like the start of a death spiral and worsening user experience as they chase ad revenue

— Chris Curtis (@heychriscurtis) August 6, 2022
In July, employees were warned that they were about to experience one of the worst downturns it had seen in recent history, and that looks like it is coming to fruition. Meta recently canceled or reframed multiple consumer products and its Reality Labs division has never been able to recoup the billions of dollars it has lost over the last two years. Reality Labs is the lynchpin of Zuckerberg's metaverse strategy pivot, one that has come nowhere close to paying dividends.
The wash of issues that Meta's brands have faced, including the scandal with Cambridge Analytica and last year's child safety concerns brought about by whistleblower Frances Haugen, have very likely hurt Meta's ability to recruit and retain top tier talent.
CNBC spoke to a former advertising executive who said that even though TikTok is a Chinese-owned business, it has a recruiting edge over Meta because it is viewed as having less of a "moral downside."
All of this adds up to a company with a lot of problems: it struggling to retain users, advertisers, and talent; it is operated by a deeply unlikeable person who is regularly accused of being out of touch with users; and its value continues to plummet.
---
Image credits: Header photo licensed via Depositphotos.