The New Laowa 58mm f/2.8 2X Ultra Macro APO is Made for Mirrorless
Venus Optics has announced the new Laowa 58mm f/2.8 2X Ultra Macro APO, a lens designed specifically for mirrorless full-frame cameras and available for Sony E, Canon RF, Nikon Z, and Leica L mounts.
The lens offers a 40.9-degree angle of view and, like many other Laowa lenses, can focus from 2:1 magnification to infinity which the company says makes it suitable for professional macro applications through portraiture and street work. The 58mm focal length and wide-open f/2.8 aperture further bolster this, as these two features make the lens valuable in several other applications beyond macro.
The Laowa 58mm f/2.8 2X Ultra Macro APO features an apochromatic design, hence the APO in the name, which Venus Optics says chromatic aberration is reduced to a minimum. More specifically, Venus Optics says that the lens is engineered to suppress both longitudinal and lateral chromatic aberration across in-focus and out-of-focus areas. It claims purple fringing and ghosting are controlled to the minimum throughout the aperture range.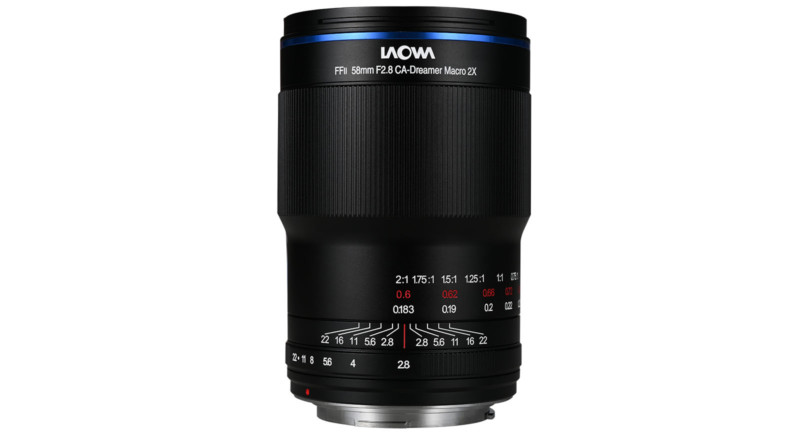 The optic is constructed of 14 elements in 11 groups, including three extra-low dispersion elements and three ultra-high refractive index elements, the combination of which the company says leads to outstanding sharpness. The background defocus is supposedly smooth thanks to the use of a 13-bladed aperture diaphragm that can close down to f/22.
Venus Optics also claims that the shorter flange distance resulting from this lens being made specifically for mirrorless cameras means that image sharpness is also improved while keeping the size of the lens compact — it weighs 595 grams and has dimensions of 74 by 117 millimeters — factors it values for a solid macro shooting experience.
The lens has a close focusing distance of 7.29 inches for macro shooting. Venus Optics claims that the shorter focal length relative to a 100mm lens allows photographers to get more in-focus details from a subject using the same aperture, allowing photographers more control to create unique macro images.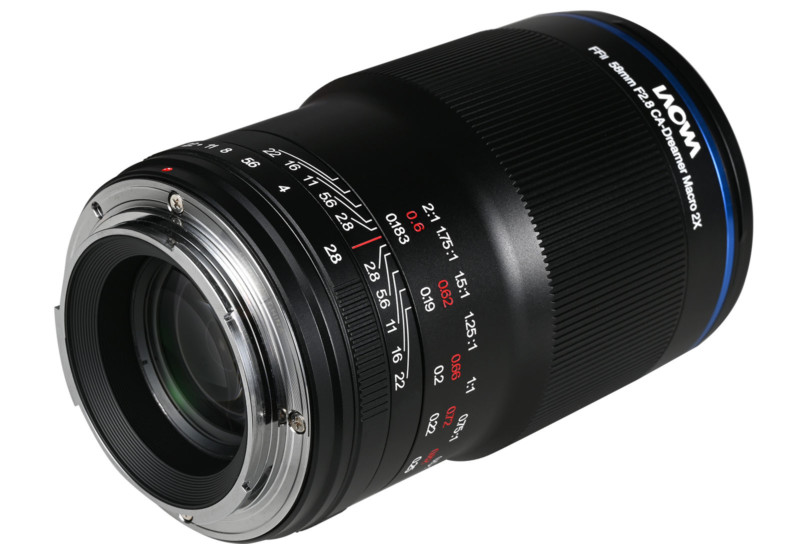 The lens features internal focusing which avoids instances where the front of the lens might collide with macro subjects. Venus Optics also says this deign decision reduces the chance for dust particles to enter the lens. As a note, the lens is fully manual focus and does not electronically communicate with the camera.
Below are a few sample photos taken with the new lens, provided courtesy of Venus Optics: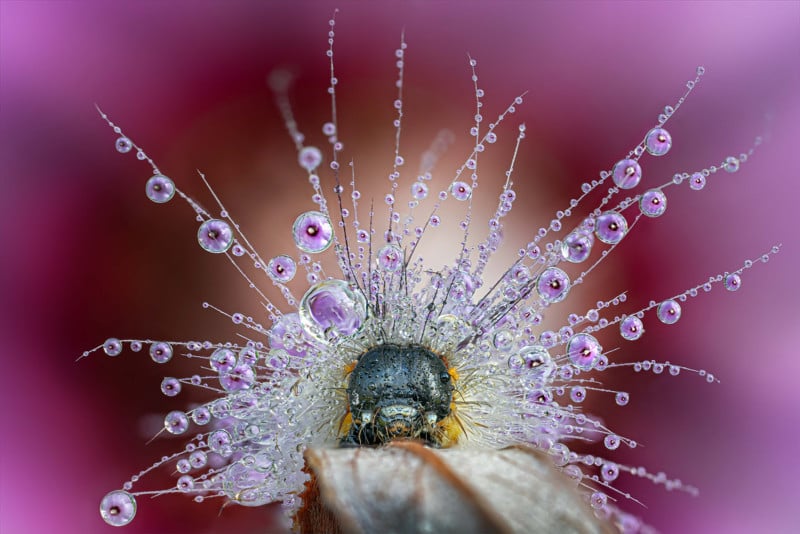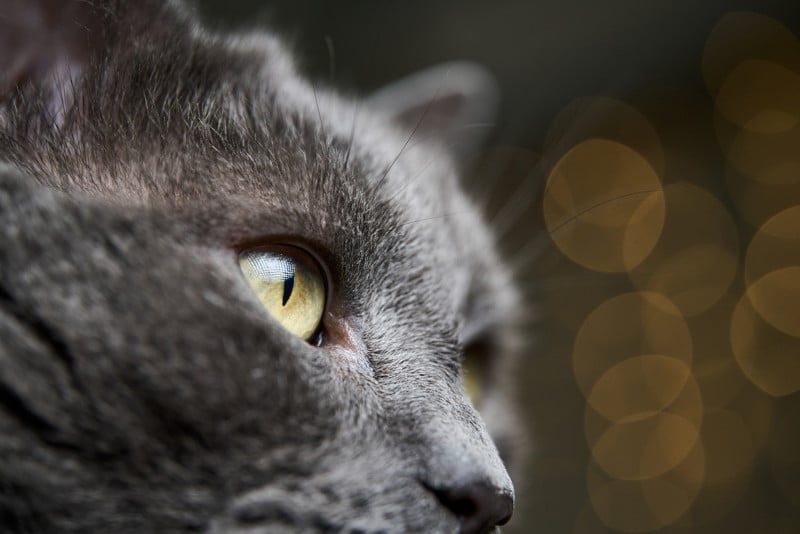 The Laowa 58mm f/2.8 2x Ultra-Macro APO is available from Venus Optics for $499.