Cosina Adds Two More Z-Mount Primes: 40mm f/1.2 and 35mm f/2
Cosina has announced that two more Voigtlander prime lenses are being made available for Nikon Z-mount cameras: a Nokton 40mm f/1.2 Aspherical and a Macro APO-Ultron D35mm f/2, which brings the total collection of officially licensed lenses to six optics.
Spotted by Nikon Rumors, both lenses are expected to be available in October.
Nokton 40mm f/1.2 Aspherical
Cosina describes the Voigtlander Nokton 40mm f/1.2 Aspherical as a large aperture manual focus lens for Nikon full-frame Z-mount cameras. It is constructed of eight elements arranged in six groups, including two double-sided aspherical elements.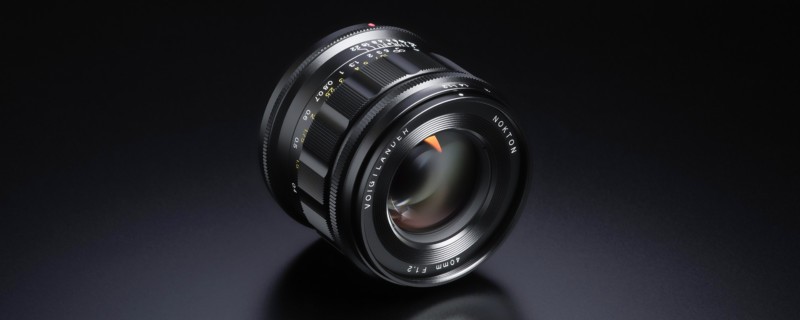 The lens is made to be compact but still offers reliable optical performance along with a wide open f/1.2 aperture that provides a "gentle" out-of-focus bokeh effect. That aperture is achieved by a 10-bladed diapghram.
Cosina says the lens has been designed "exclusively" for Nikon Z-mount and can be used on both full-frame and APS-C sensor models. On the cropped sensor cameras, it has an equivalent focal length of 60mm. As has been the case with previous Cosina Voigtlander lenses made for Nikon cameras, the 40mm f/1.2 is equipped with electronic contacts to facilitate communication with the camera body, allowing it to transmit EXIF data and work with in-body image stabilization, should it be available. It also supports focus peaking.
Below are a few sample images captured with the lens by photographer Mokkun:
The company did not list an exact release date or pricing at the time of publication.
Macro APO-Ultron D35mm f/2
The Cosina Voigtlander Nokton D35mm f/1.2 is described as a compact standard macro lens for Nikon Z-mount APS-C cameras. The design has previously been used for a Fujifilm X-mount lens and has been adopted to work with Nikon Z-mount crop-sensor cameras, although it will work on a range of Z-mount full-frame cameras as well, provided it is set to digitally crop and use the DX-format.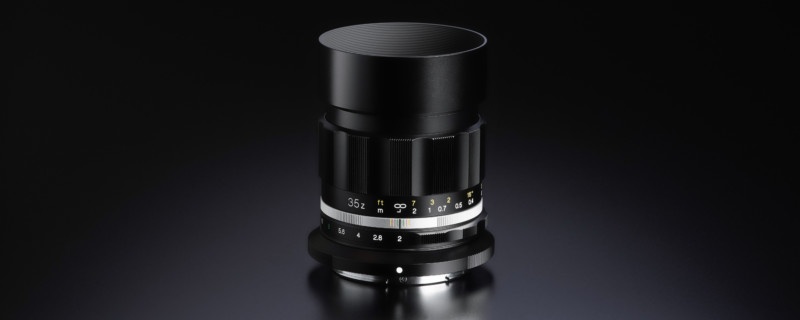 The lens features an optical system with what Cosina describes as a system with three abnormal partial-dispersion glass elements out of a six-group, nine-element configuration. The apochromatic design is touted as providing natural color reproduction without color blurring and the f/2 wide-open aperture is described as "exceptionally large" for a macro lens despite this model's relatively compact size.
The aperture is achieved via a 10-bladed diaphragm that Cosina says results in a soft, rounded bokeh effect.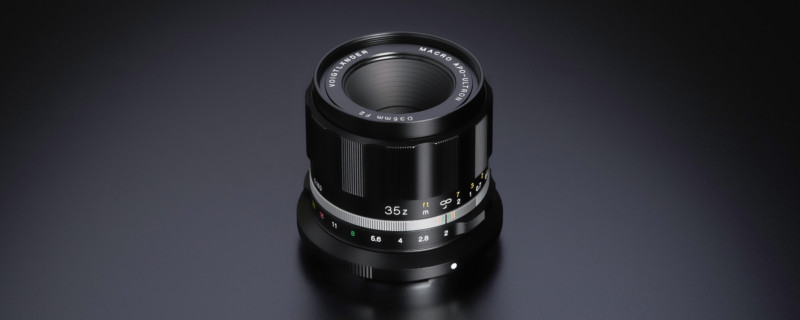 As is the case with the Nokton 40mm f/1.2, the D35mm f/2 has electronic contacts and thus can communicate with an attached camera.
Below are a few sample images captured with the lens by photographer Takashi Koike:
As was the case with the 40mm f/1.2, Cosina did not specify an exact release date nor price for the D35mm f/2. That said, the Fujifilm version cost about $670, so it stands to reason the Nikon Z-mount version will be priced similarly.