Voigtlander Unveils Super Nokton 28mm f/0.8: The Fastest Working Lens
Cosina-Voigtlander has announced what it is touting as the brightest lens for interchangeable lens photography on the market: the Super Nokton 29mm f/0.8 Aspherical designed specifically for micro four-thirds.
The lens' 29mm focal length is equivalent to a 58mm lens in the 35mm format, and the company promises it offers incredible out of focus areas thanks to the wide-open f/0.8 aperture.
Voigtlander's latest comes in just a hair faster than the previous fastest operating lens, the Handevision/Kipon Ibelux 40mm f/0.85 Mark II. The fastest lens ever made is the Carl Zeiss Super-Q-Gigantar 40mm f/0.33, but that lens was created as a publicity project for the company and wasn't ever completed as a commercially available, working lens. One could argue that there are a few other unusual lenses that have been made faster, but they lack widespread availability or are simply test cases. You can read more about those here.
As far as what will be a widely-available, fully functioning lens, Voigtlander currently is the fastest out there.
Obviously, Voigtlander touts the wide-open f/0.8 aperture as the lens' biggest selling point, promising shallow focus and beautiful bokeh when the aperture is open and the ability to capture photos in incredibly low light.
Cosina, Voitlander's parent company, says that the lens uses a unique grinding aspherical surface for the optical system, which the company claims makes it possible to design the lens with glass that has a higher melting point than typical molded aspherical elements. Because of this, Cosina says that they were able to achieve high image quality even at the widest aperture and also were able to keep the lens small and compact.
As it is a manual-focus lens, there are scant few notable features other than an aperture de-click switch, a nice feature which should make this lens enticing to video shooters and photographers alike – especially considering micro four-thirds tends to be very popular for video production.
Below are images taken with the new lens shared by Voigtlander. All were captured at f/0.8: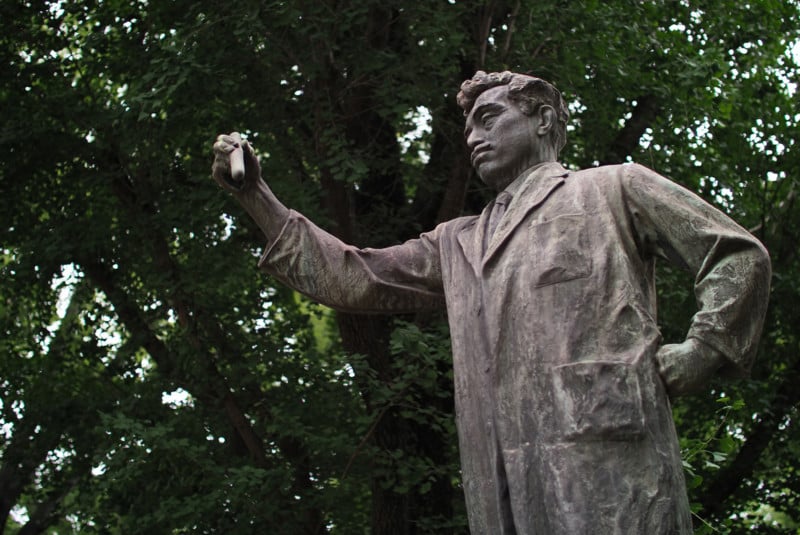 The Super Nokton 28mm f/0.8 Aspherical will be available for pre-order some time in December for $2,100.
(via 43 Rumors)