Panasonic Adds a New 18mm f/1.8 to its L-Mount Lens Lineup
Panasonic has announced a new large-aperture ultra-wide prime lens to its L-mount lineup: the Lumix S 18mm f/1.8. This new lens brings its total f/1.8 prime lens support for its S-series cameras to five optics.
The new lens is constructed of 13 lens elements in 12 groups and includes three aspherical lenses, three ED (extra-low dispersion) lenses, one UED (ultra extra-low dispersion) element, and one UHR (ultra-high refractive index) lens.
Panasonic says the use of three aspherical lenses helps keep photos sharp and also contributes to the quality of the bokeh. The company says the three ED lenses suppress chromatic aberration, making the wide-angle optic useful for landscapes and astrophotography as well as architecture. Panasonic says that it is also useful for close0up shots thanks to its minimum focusing distance of 0.18 meters (
It can also be used for close-up shots thanks to the minimum focusing distance of 0.18m (about seven inches).
For focusing, the lens uses Panasonic's contrast-based autofocus system with which the company says it is capable of fast and accurate focus. When manual focus is required, the lens is set up to support that as well.
"For the non-linear setting, focus is shifted with a variable amount according to the rotation speed of the focus ring while focus is shifted with a designated amount according to the rotational quantum of the focus ring for the linear setting," Panasonic says. "Sensitivity (the amount of focus shift per rotational quantum) can be selected from 90 to 360 degrees by 30 degrees to enable intended focus operation."
The company says that the lens has been equipped with a mechanism that suppresses focus breathing as well as a micro-step aperture control that allows for smooth exposure changes.
Panasonic also kept the lens small and lightweight (it weighs about 12 ounces) without sacrificing durability, which the company says is exhibited on its dust and splash-resistant design.
The 18mm f/1.8 is the fifth prime lens from Panasonic that has a wide-open aperture of f/1.8 that also shares a common size and position of control parts, joining the 85mm (S-S85), 50mm (S-S50), 35mm (S-S35), 24mm (S-S24) lenses. Panasonic says the center of gravity of these optics is almost the same so that it is easy to balance adjustments when the camera is on a gimbal or stabilizer. Since they all use the same front filter size, it also simplifies accessories.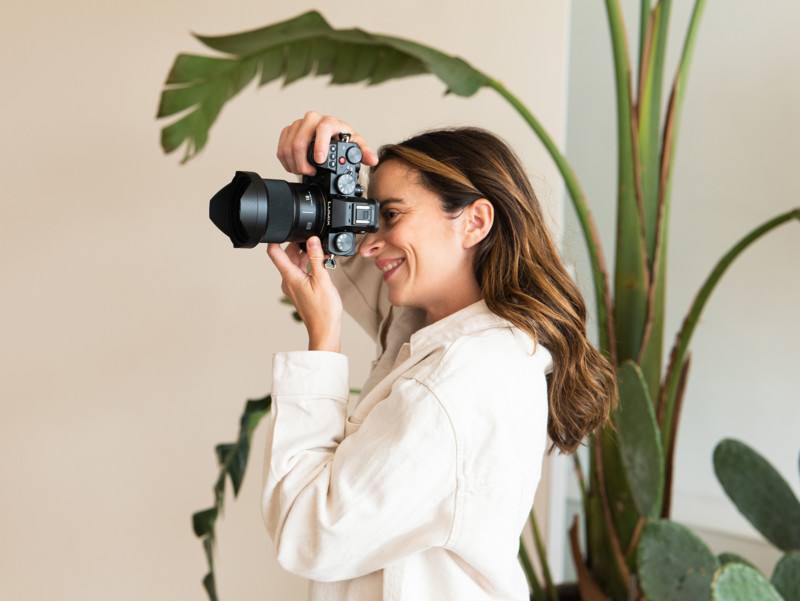 The Panasonic Lumix S 18mm f/1.8 will retail for $1,000 and is expected to be available by the end of October.