3D-Printed 12MP Camera Runs Linux and Can Be Operated from Anywhere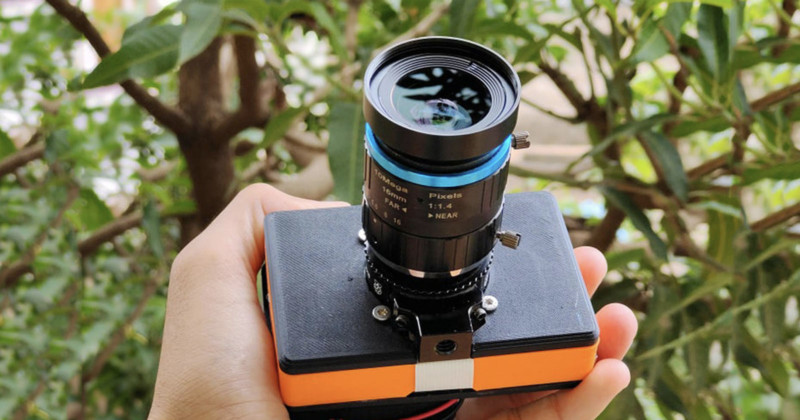 A computer science student with a passion for electronics and photography has created a 3D printed 12-megapixel camera powered by Linux and a Raspberry Pi computer system named the PiCam.
Mukesh Sankhla built the PiCam around a low-cost Raspberry Pi 4 computer with 8GB of RAM that uses a Linux Desktop operating system.
The Pi HQ Camera module houses a Sony IMX477R stacked backside-illuminated image sensor capable of capturing 12-megapixel images and even 4K video.
Sankhla also added a 16mm C-mount telephoto lens, though he says that it can work with a lens as wide as 6mm. The camera can also support CS-mount lenses, as well.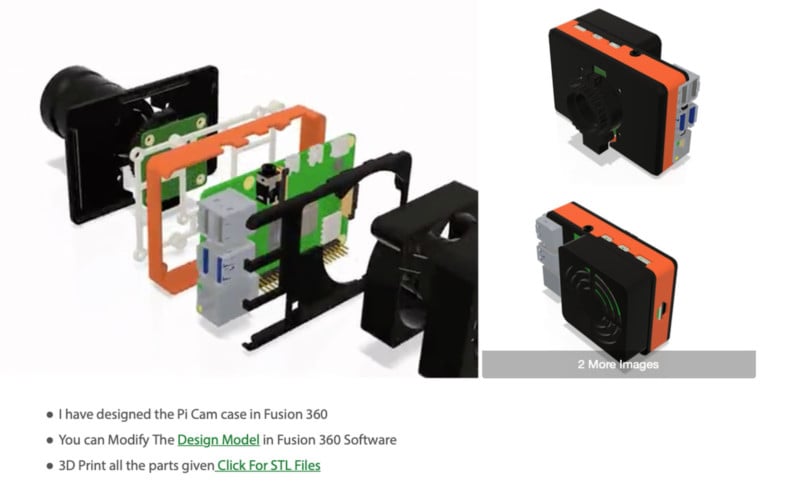 After securing the main electronic parts, Sankhla set out designing his camera body in Fusion 360 and then 3D printing them for assembly.
The 3D parts he created not only hold together the Raspberry Pi 4 computer board, but also the Pi camera module. Secured in place with several M2.5 and M5 screws, the entire array is then sandwiched inside the main plastic camera case.
The camera does have a bulky 5V computer fan that sticks out the back, which is there to keep the sensitive electronics cool during operation.
Sankhla writes on Reddit that the whole setup is powered using a rechargeable power bank, but that it could conceivably run with a battery or a normal charger. The total cost for parts is somewhere around $150-200.
Operated from Anywhere in the World
Another feature of Sankhla's Pi camera is that it can work remotely, either through a connected iPad, or computer using the app Remote.it and through a Remote.VNC account. He built this feature in because he wanted to be able to monitor his 3D printer, and he proudly boasts that he can operate the camera from anywhere in the world through a secure internet connection.
Sankhla has received some positive feedback from fellow enthusiasts on Reddit. One even went so far as to state" "Who in their right mind would buy a Leica, I'll just print myself one."
The clever project shows the democratization of electronics, which can be created with a few simple parts and some basic coding.
Sankhla has posted a complete build log on Instructables, with links to his parts list and downloadable 3D files for anyone who wants to build a PiCam of their own.
Image credits: All photos by Mukesh Sankhla.