Huion Inspiroy Dial 2 Pen Tablet Review: Perfect Price to Performance
Huion says its new $160 Inspiroy Dial 2 (Q630M) pen tablet is designed to enhance and improve every feature from the previous tablet and "boost efficiency of creatives to the next level." I think the company achieved that goal.
As I said in a recent Veikk tablet review, tablets from Wacom were basically the only reliable options for a long time. However, in the last few years, there have been dozens of new brands entering the market ranging from incredibly cheap and basic to wildly expensive and advanced tablets finally giving photographers, retouchers, and designers the freedom to find the tool that fits their needs and budget perfectly.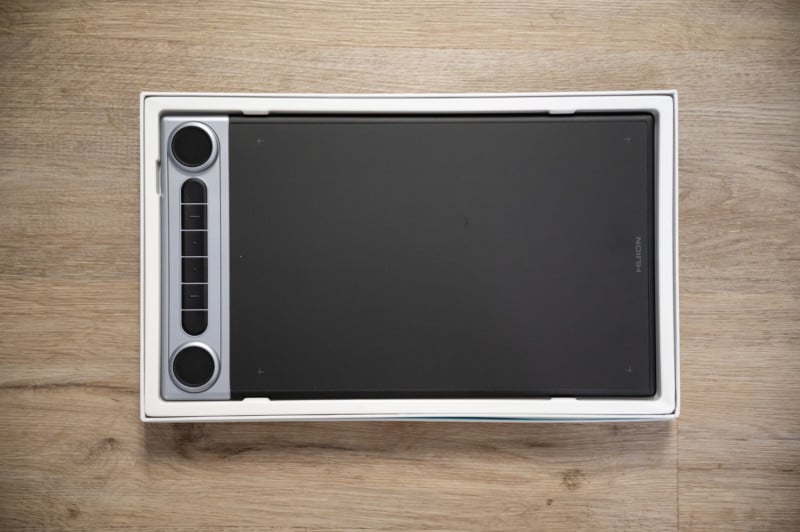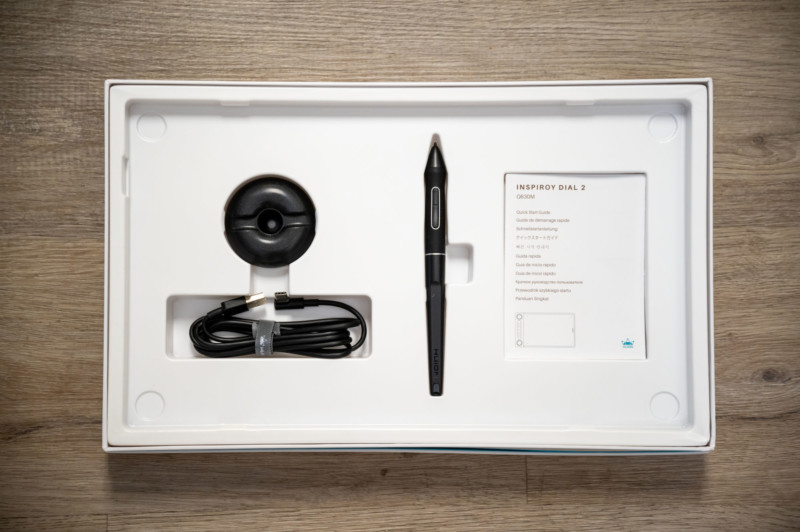 Huoin is a more recognizable name than Veikk, and offers a variety of tablets in a range of styles and features from beginner and affordable $39 options up to pricier options that can cost a couple hundred dollars. The new $160 Dial 2 Q630M is priced closer to the high end of its offerings but the features included make it more than worth it.
Design and Build Quality
The tablet is only slightly larger than an Intuos Pro Small (by about one and a half inches) but has a much larger surface area for drawing and pen use. The Wacom Small offers a six by four-inch surface area whereas the Dial 2 provides an impressive 10.5 by 6.5 inches, which gives you a much larger area to work with in a package that isn't much bigger.
The Dial 2 can be used either wired directly using the provided USB-A to USB-C cable (or a USB-C to USB-C style) or wirelessly by connecting via Bluetooth 5.0. Both methods (at least from my usage) resulted in next to no lag or noticeable jitters even when I had the tablet placed about six feet or so away from my computer.
The updated Q630M tablet features a very clean matte surface that offers an actual realistic "pen on paper" feel. After several weeks of use, this matte design seemed quite resistant to scratches and smudging also, keeping the device looking quite new.
When operating wirelessly, the tablet has a 2,300 mAh battery that can support up to an impressive 18 hours of use before needing to recharge by connecting the USB-C cable, which can then fully recharge in 2.5 hours with fast charging or 4.5 hours with regular charging.
The Inspiroy Dial 2 shifted from its predecessor's single dial and eight programmable buttons design to a two-dial system with six programmable express keys. While you lose out on two buttons, both dials can be programmed to control a variety of commands making it much easier for users to program their most used tools directly into the tablet. The two dials cam be set to cycle between three different controls (scroll, zoom, and brush size) by pressing the dial. The tablet also works for both left and right-handed users thanks to a symmetrical layout.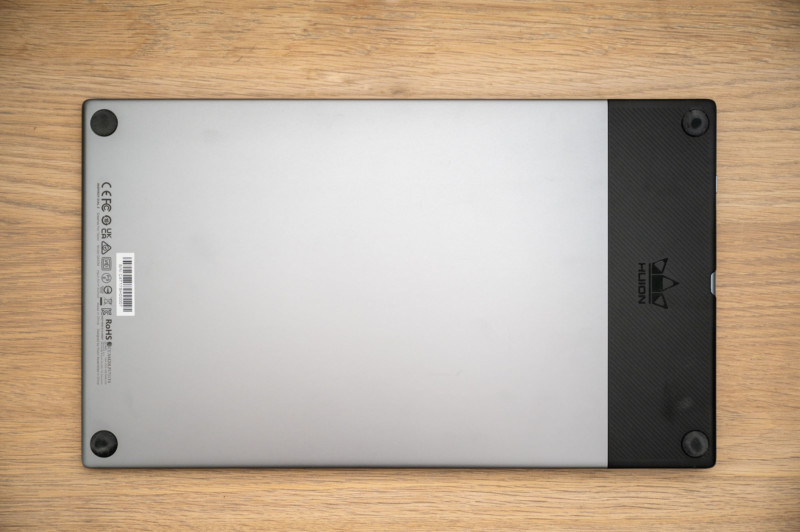 The Tablet
According to the company, the Dial 2's surface cover has been updated with an additional 20% "roughness" to provide a better paper-like texture and to work better with the improved PenTech 3.0 which provides users a more stable pen tip, faster response time, more precise cursor position, and resist damage from dropping.
The tablet surface itself seemed to be very scratch resistant, however the nature of the "paper-like" surface made it feel particularly susceptible to smudges from human touch. These were very easy to clean with a simple microfiber cloth making it look brand new again. While a minor detail, I felt it was still worth noting for those who are neat freaks that need everything spotless all of the time.
The tablet itself is quite durable and solid with no noticeable "bending" creeks or cracking when applying pressure to any of the surfaces of the device, and it only weighs 30 grams more than an Intuos Pro Small. The USB-C connection is located on the middle of the tablet on the same side as the programmable express keys, just below the Power and Bluetooth Pairing buttons. As I mentioned above, the tablet can be set to be used in left or right-handed orientations, as well as vertical with the buttons on "top" giving users the freedom to create in any way they like best.
The face of the tablet features a single LED light that shows when the tablet is on and connected to a device, and features a small light "grid" on the outer edges to denote the available surface available on the tablet. Using the provided software from Huion, users can adjust the scale of the working area to accommodate the entire screen, a particular ratio/corner, or even a completely customized area of their choosing. Myself, I tend to use just a very small area when working on my images, so I tend to set the scale/region to just the bottom left quarter of the tablet, allowing me to make very fast adjustments during my edits.
Finally for the tech-spec inclined, the Huion Inspiroy Dial 2 Q630M offers 8,192 levels of pen pressure, 5,080 lines per inch (LPI) of resolution, 300 points per second pen accuracy, and a ±60-degree pen tilt support. Additionally, the tablet can be connected to Android mobile devices and is compatible with Windows, macOS, ChromeOS, and Linux devices.
The Pen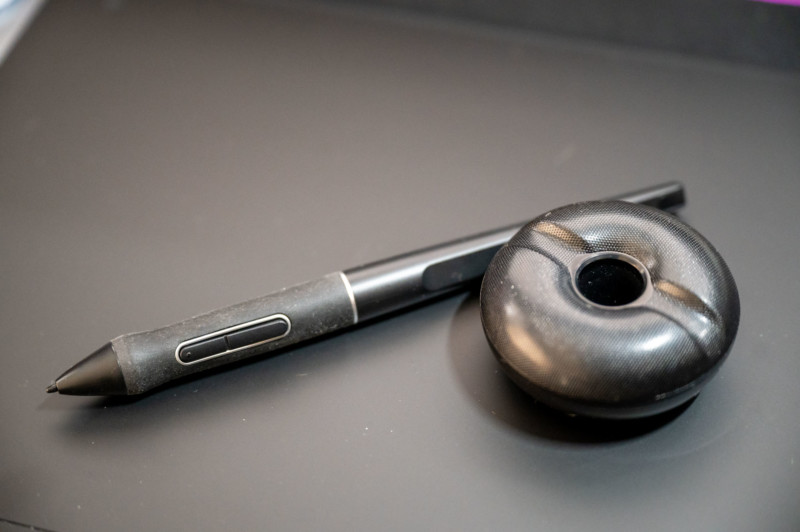 The company boasts an updated and improved tablet surface and "PenTech 3.0" which is a new generation of pen and sensor. Specifically, the sensor in the battery-free pen has been lowered from 6mm to 3.5mm to allow for quicker response times. The company also claims the nib shape has been improved for better accuracy and the felt pen nib increases friction which makes it feel more like a pen-on-paper drawing experience.
After using the table for the last few weeks, I can confirm these claims. Compared to other tablets I have on hand, both the Dial 2 tablet surface and the pen feel much more natural to use, and the fiber-made nibs of the Huion pen truly were more responsive and natural feeling.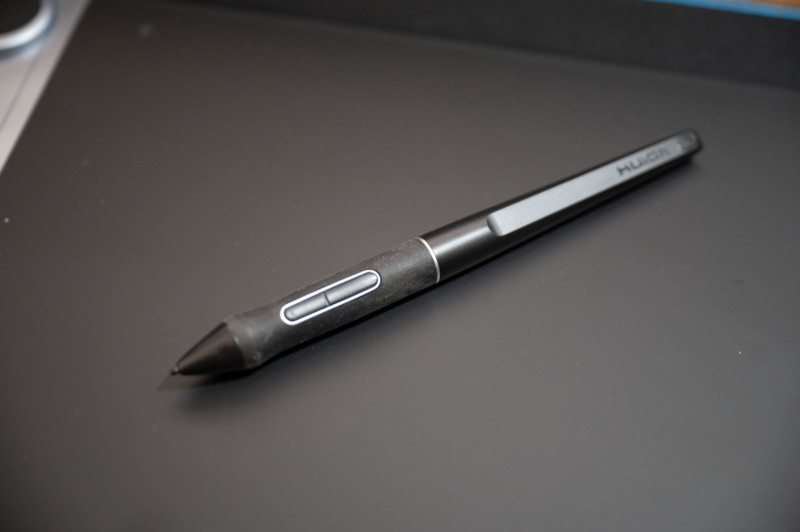 The pen is larger than the standard Wacom pens, but significantly lighter and much better balanced. Like the Veikk pen, it is smooth and the buttons are in a natural, easily accessible position. The pressure-sensitive nib doesn't feel "scratchy" at all like some other brands of tablet pens.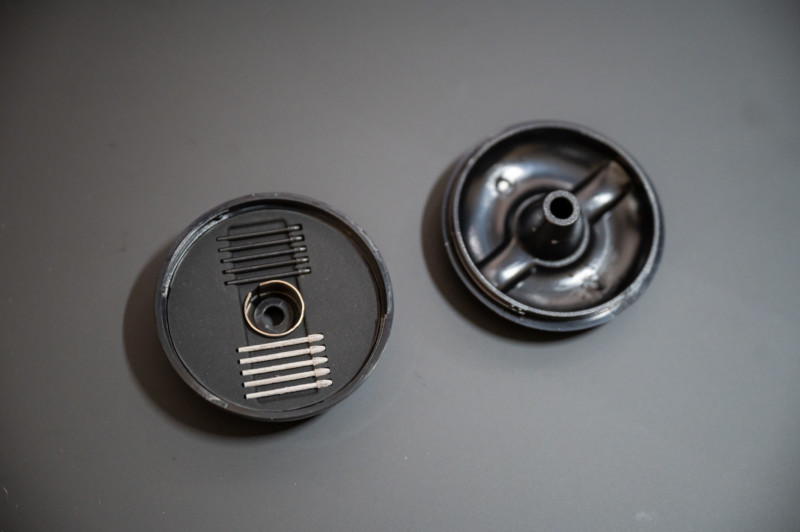 What is pretty different from the Veikk and Wacom tablet offerings is the stand for the Huion pen. While the look and feel of the Huion pen base are much nicer, opening and securing the top of the base to get access to the spare nibs and removal tool is a little more challenging. While the twist-off design is the same in nature, it is harder to get a proper grip on the curved surface to both lock on, or unlock and remove.
Also like the Veikk tablet, a small feature I noticed missing from the Dial 2 Q630M pen was the lack of an eraser "button". This is still not a deal breaker for me, but I feel like this simple thing could be a big workflow improvement for users in the illustration, animation, and graphic design space.
Usability and Performance
The Huion Inspiroy Dial 2 Q630M tablet comes with a handy software suite that allows you to fully and completely customize the features in the tablet to meet their usage needs. This includes the expected design side of use, as well as programming custom controls and quick-dials for even general operating system use and media access like playing music and video files.
The driver install is straightforward on any system, however, I did find the Driver/Software download page a bit clunky and archaic to navigate. You can search for the model number directly (which does speed things up a bit) but if you are unsure, you are forced to scroll through an absolutely massive list of model numbers of every device seemingly ever made by the company.
Once installed, the tablet didn't even require a reboot on either my M1 or Intel-based Mac computer and worked nearly perfectly with just the base-default settings making it one of the faster tablets i've used to get working on straight out of the box. Unlike the Wacom and Veikk tablets, the Huion settings are not located inside of the computer's System Preferences, but within its own stand-alone application. From within it, you can completely customize tyou experience, make adjustments to the pressure and pen sensitivity, button assignments, sett backups and restoration, and run diagnostics. You can even update the firmware from this app.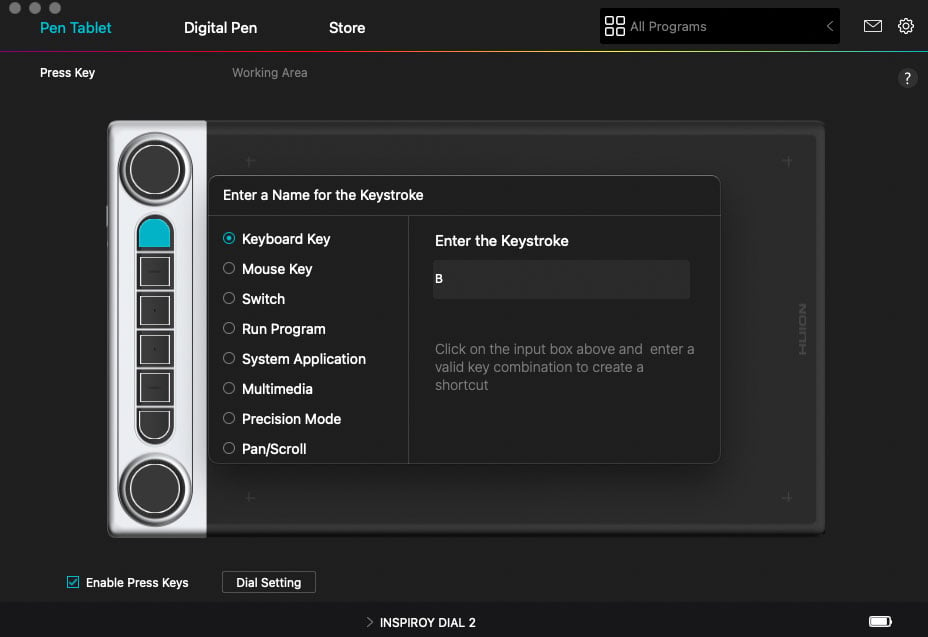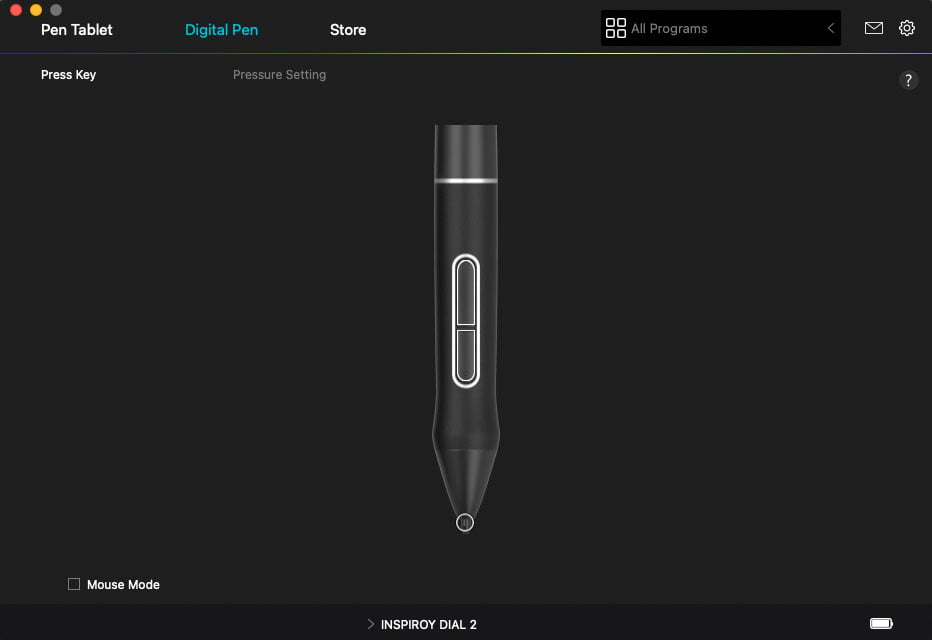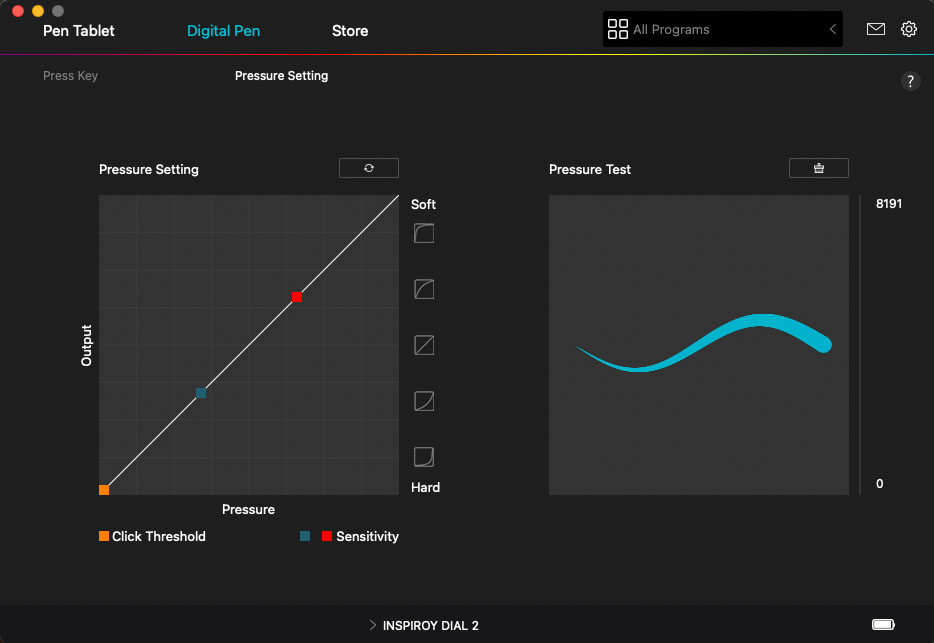 The app also shows a battery life indicator, which lets you know when you're getting to the point you'll need to plug the tablet back into your computer. It may not be as convenient as how the Wacom tablets, which show in the main task-bar of PCs and Macs, but at least it's there.
Pen Pressure and Using the Tablet
Honestly, I was very impressed with the Huion Inspiroy Dial 2 Q630M tablet almost immediately. The responsiveness and accuracy of the pen felt incredible, while the surface of the tablet felt indestructible (as compared to the Veikk, XP-Pen, and Wacom tablets I've used in the past) during use. Being able to use the pen wired and wirelessly was smooth with the transition back and forth being nearly seamless with no connectivity breaks in the process.
While retouching images, there were absolutely no issues with both large and small details. This included working with soft/small pen strokes where with some cheaper tablets, I would experience a significant amount of "jitter" in the stroke. This didn't happen at all with the Inspiroy Dial 2, in fact, the process felt better and more responsive than my trusty Wacom Intuos Pro (Small) that I considered the best "pro" option for years. Since getting the Dial 2, I've pretty much retired my Wacom tablet from home use.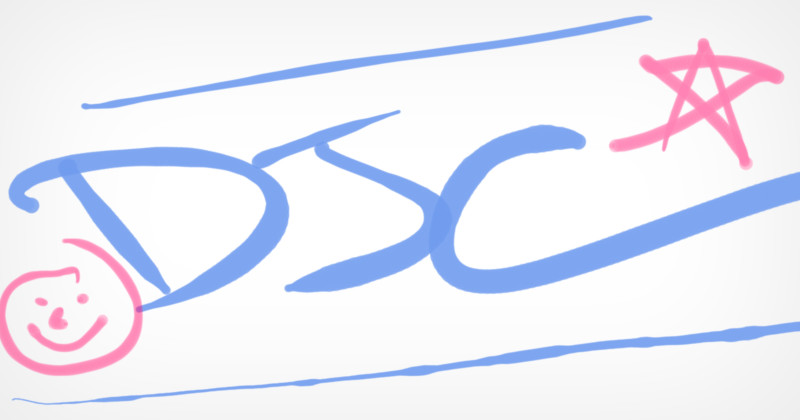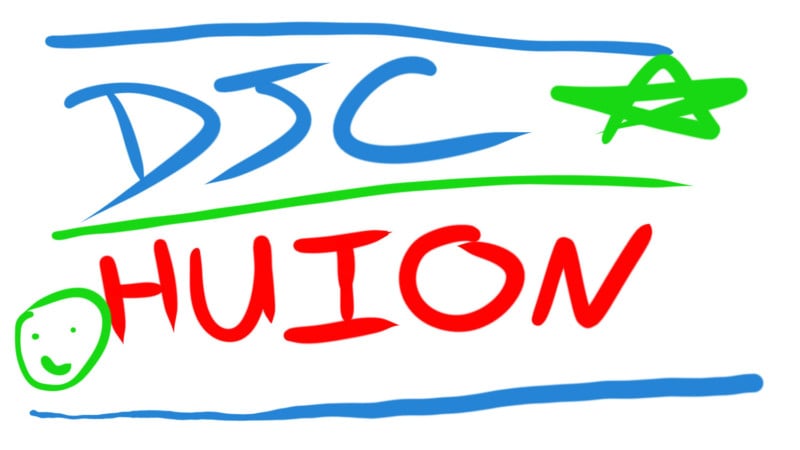 I used the tablet for a few weeks as both my retouching tablet in Adobe Lightroom Classic, Photoshop, and Capture One Pro, while additionally using the tablet as a touchpad for general system use like internet browsing and media usage with no problems with responsiveness whatsoever.
Absolutely Worth the Investment
When it comes to accessories for photography, we all want to save as much money as possible. While there are some fantastic cheap options currently available, if accuracy in a professional high-level is required, spending a little more isn't that much of a big deal considering the amount of use you'll get out of it. Given how impressive the $50 Veikk tablet was that I previously reviewed, my expectations were pretty high for the Huion Dial 2 tablet, and it not only met them but exceeded them.
The Dial 2 tablet is just slightly larger than the model of Wacom tablet I've used for nearly 10 years, yet it offered a much better drawing surface and a pen response that was very natural feeling and accurate. The buttons and dials felt more responsive and easier to use than on other similar tablets I've used, for $50 cheaper than a Wacom equivalent.
Are There Alternatives?
There are currently a lot of alternatives in the tablet market that range in price from $40 to $400: the XP-Pen Deco Pro Small that costs $130, the Wacom Intuos that runs $149, the Xencelabs pen tablet that retails for $360, and the very affordable Veikk Creator VK1060Pro for $70. There really is something for every budget.
Should You Buy It?
Yes. The $160 Huion Inspiroy Dial 2 Q630M tablet performed exceptionally well.
---
Update 8/26: A previous version of this review mentioned a small Bluetooth connectivity issue, which has been removed after Huoin addressed it via a firmware update.