VSCO Relaunches to Focus on Serving More 'Serious' Creatives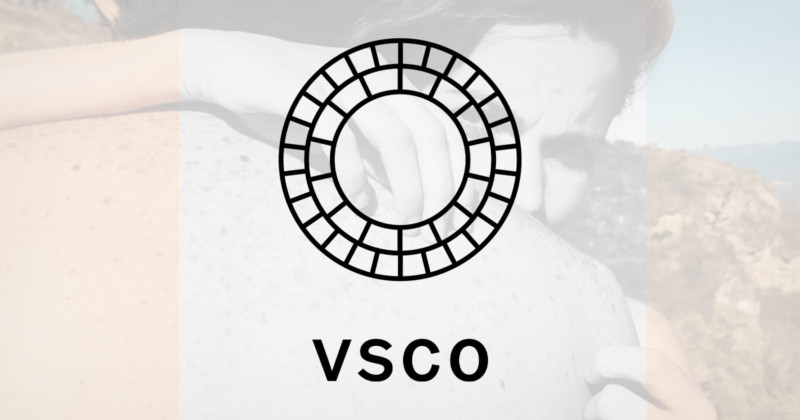 VSCO has announced that it is relaunching to enable it to better focus on a core creator audience and, in its words, "return to its roots." The relaunch includes a new leadership team and product updates designed to appeal to more serious creatives.
VSCO was founded over ten years ago with a mission to build a place for creatives, the company says. Since then, the market has changed considerably, and now, with more competitors in the space, VSCO says it feels the need to refocus its efforts on what made it popular to begin with.
The company says that after it took stock of the needs of its community, it optimized its user experience to two core features: a streamlined editing workflow and connecting creatives together.
The relaunch is the first stage of new product offerings, led by three standout features: VSCO Spaces, Studio updates, and Collage Mode.
Spaces is newly launched today and is a shared gallery system that VSCO says enables visual conversations for creators to work together and provide feedback while growing "meaningful connections." The feature will be available to VSCO members today and will be rolled out to all users in July.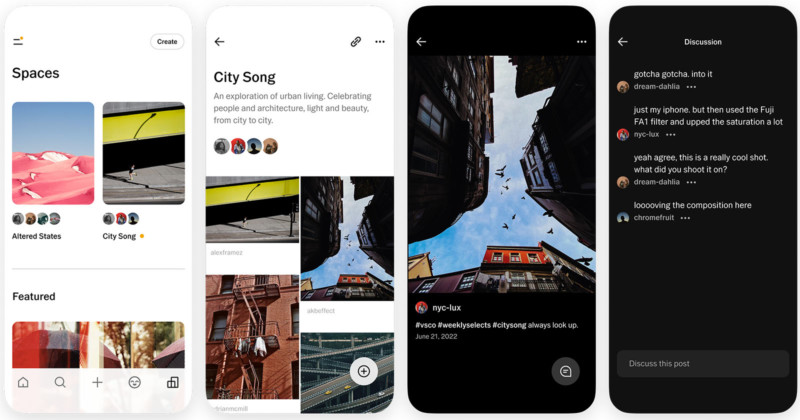 VSCO also says that users will notice an update to their Studio, which now includes more detailed descriptions of their favorite presets and tools and how to best apply them. VSCO has also added draft support and auto-save for all media types.
Finally, Collage — which was added recently — is a major focus for the company which it says provides a way for its members to remix photos with shapes, colors, and more with the help of layouts.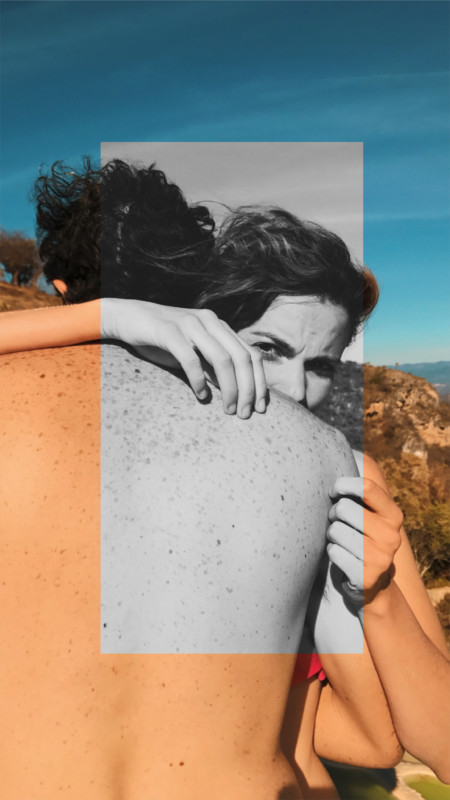 Collage taps into the core of what VSCO sees for itself going forward as it allows creators to "reimagine images" into more visually compelling compositions.
The Future of VSCO
While the company remained tight-lipped about what more to expect, Lalit Balchandani — the company's Vice President of Product Management and Data Science and one of the members of the new leadership team at VSCO — tells PetaPixel that the mobile VSCO experience that has been the hallmark of the brand for the last decade might not be changing today, but that doesn't mean future expansion is off the table.
"The broadest use of our population will continue to be creative mostly on the phone," he says. "And it could be interesting [for us] to look at larger surfaces."
VSCO's "relaunch," as the company is billing it, is focused on providing more tools faster and easier to support more serious creators.
"Just because we started on the phone doesn't mean we're staying on the phone," he adds. "VSCO has expanded its wings in the past. By all means, don't take our relaunch that isn't adding new platforms to mean we're just going to stay on the phone. We aren't closing the door. We are going to be prudent about serving our serious creator needs."
VSCO's focus is in contrast to other mobile creative apps like Picsart, which has been upfront about how its focus is on fun, not on being serious. As more options become available, carving out a niche as both VSCO and Picsart have might become increasingly important.
"As we shift to serving that customer more, we have to look at all of their workflows, not just the classic things we know," Balchandani says. "We gotta start somewhere, and we're starting with where our base is and trying to show folks that we're going to basically shift what the product does to help people grow their creativity."