Viltrox 13mm f/1.4 Lens Ultra-Wide AF Lens Lands on Indiegogo
The camera equipment manufacturer Viltrox has launched a Indiegogo campaign for the Viltrox 13mm f/1.4, a large-aperture ultra-wide-angle autofocus lens that is perfect for vlogging, landscape, architecture, street, food, and astro photography.

Full disclosure: This article was brought to you by Viltrox.
Click here support the Viltrox 13mm f/1.4 campaign on Indiegogo.
Why Was This Lens Born?
Generally speaking, shooting Vlogs requires a lightweight and quiet focus lens, landscape photography and architecture photography require a wide-angle lens, starry sky photography requires a large-aperture lens, and street photography and food photography require close-up ability.
Is there a lens with a very versatile focal length that can be used in a wide range of applications from vlog to landscape to street photography, which greatly reduces the user's luggage burden?
Therefore, by the end of 2021, Viltrox has developed and produced a lens that can meet so many shooting needs at the same time – AF 13mm F1.4 XF mount, which makes up for the blank of the original lens group. Consistent high quality, lightweight size, and cost-effectiveness make this lens affirmed and supported by many Fujifilm users.
Many Sony and Nikon owners have expressed their desire to own this lens, so we decided to develop and produce the AF 13mm F1.4 lens for E and Z mounts for them.
The VILTROX AF 13mm F1.4 lens in this crowdfunding campaign supports E and Z mounts, and the equivalent focal length on a full-frame camera is about 20mm.
As an APS-C frame fixed focus lens, it can also be well adapted to Sony full-frame cameras, such as A7R3, A7M4, etc. In S35 mode, this lens paired with the A7M4 has a great experience for shooting 4K60p video, with fast autofocus and light weight on the stabilizer. Friends who need to shoot sports videos and first-person vlogs are worth a try.
A Sports Video Shooting Lens
The VILTROX AF 13mm F1.4 lens is compact but solid, with a size of Φ74mm×90mm and a weight of about 420g (Z-mount is 455g). Lighten the load, which is convenient for users to go out and shoot with the stabilizer. Excellent autofocus accuracy and speed, easy to achieve a variety of sports video shooting. The 13mm focal length also has a natural advantage in shooting vlogs.
An Astrophotography Wide-Angle Lens
Starry sky photography is often carried out in an environment with weak light at night. The 13mm wide-angle design greatly improves the amount of light and shutter speed, and it can obtain excellent imaging results in low light conditions. In addition, we also use an f/1.4 large aperture to accommodate more scene information.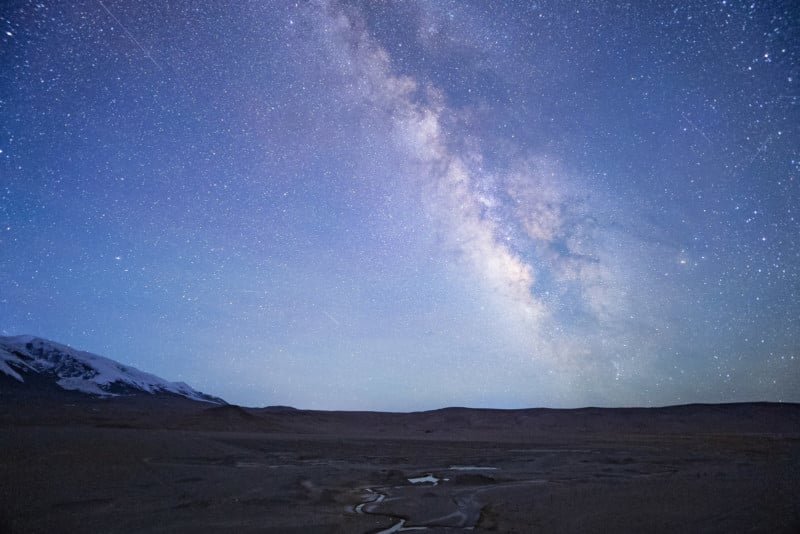 Optical Construction
Generally, the aperture of an ultra-wide-angle lens is relatively small, but the VILTROX AF 13mm f/1.4 lens consists of both 13mm ultra-wide-angle and f/1.4 large aperture at the same time. The large aperture design greatly improves the amount of light and shutter speed, which can be used in low light. Excellent imaging results in all conditions, and it also creates a beautiful soft background atmosphere.
Lightweight, Portable, and Durable
The VILTROX AF13mm f/1.4 body adopts an all-metal design, has a precision brass plated bayonet, is strong and durable, and has a high-quality feel. The lens size is Φ74mm×90mm, the weight is about 420g (Z-mount is 455g), and the filter size is Φ67mm.
The lens adopts a dust-proof design, and the aperture ring and the joint part are equipped with a dust-proof seal. The front lens has a water-repellent and anti-fouling coating, which provides more protection for outdoor shooting.
After conducting market research, we adopted a step-adjustable aperture this time, which supports manual adjustment and automatic adjustment of the aperture. The focus ring rotates smoothly and evenly for precise operation, making video shooting more convenient.
Comes with a high-quality metal lens hood with a threaded connection for firmness and ease of use.
Excellent Image Quality Performance
VILTROX AF 13mm F1.4 adopts 14 optical elements in 11 groups, two aspherical lenses to optimize lens distortion and aberration, so that the lens maintains excellent resolution in the imaging range, and four ED low-dispersion lenses effectively improve magnification chromatic aberration, providing excellent color reproduction and transition effects.
High resolution in both center and edges, excellent sharpness, natural bokeh transitions, and excellent dispersion control.
High-Performance Autofocus Video Optimization
The quiet STM+ lead screw-type focusing motor effectively reduces the driving noise of the AF system, and the focusing accuracy and speed are greatly improved. Some models support eye-detection AF focusing, slight breathing effect, and complete photo and video shooting quietly and smoothly.
0.22m Close-Up Shooting
The closest focusing distance of this lens is only 0.22m, which provides more flexibility for close-up shooting and video shooting. The focusing distance allows creators to create works with rich personalities in different scenes.
Support the Indiegogo Campaign
If you are interested in this lens, you can click here support the Viltrox 13mm f/1.4 campaign on Indiegogo.
Follow Us For More Wonderful Content
Your kind support in spreading the campaign out is quite significant for our success! Please help share our campaign with your photography families and friends! Find us below for more details and more wonderful photography content in the future!
---
Full disclosure: This article was brought to you by Viltrox.