Fujifilm to 'Only' Increase Film Prices by 25% in North America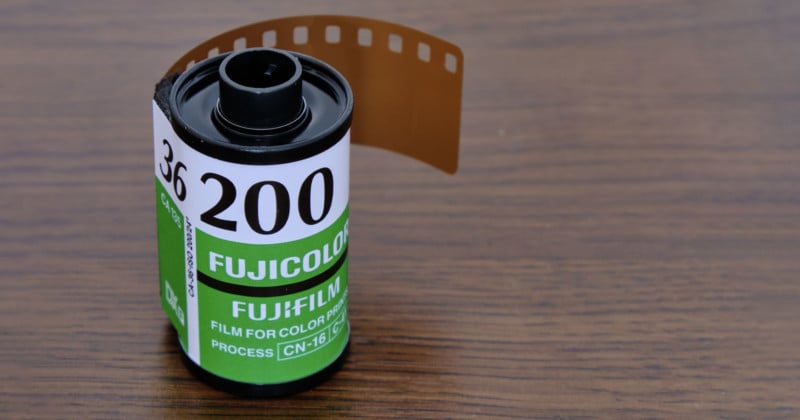 Last month, Fujifilm Japan told dealers that it would be increasing the price of film by as much as 60%. Today, Fujifilm North America specified that while it is still increasing prices, it would be to a lesser degree.
Fujifilm North America Corporation tells PetaPixel that due to the rising costs of production, the reports that it would be increasing its film prices is correct, though to a lesser degree than in Japan and directly to dealers and as such may or may not be passed on to end customers.
A 25% Increase in Film Prices for Dealers
"The significant rise in the costs of raw materials and cost to manufacture has increased, as such Fujifilm North America Corporation has made the business decision to update pricing on certain photo-related products," a Fujifilm North America representative tells PetaPixel in an email.
"We recently instituted a Fujfilm Professional Film price update for our retailers of approximately 25% on April 1, 2022 and will be instituting an update in retailer cost of 10% for our QuickSnap One-Time Use Camera line on July 1, 2022. It's important to note that this is dealer/retailer pricing and may not be fully reflected in the pricing the consumer sees at retail."
The company says that it is still evaluating costs when it comes to paper, chemicals, and lab products.
"We are also evaluating, on a case-by-case basis, potential price updates for our color photographic paper, processing chemicals, and pro lab products and services," the representative continues.
"We are committed to the imaging community; a place where everyone can celebrate the joy of photography. We appreciate our dealer/retailer network and our loyal customers for their unwavering support."
Price Increases Across a Range of Products Globally
In its original coverage on March 30, PetaPixel noted that dealers in Japan were told to expect price increases across the board of Fujifilm products.
Starting this month, photo film saw an increase of between 20% and 60%. In May, additional products will increase in price. Photo paper will increase by 10% to 20%, color photo processing chemicals will go up about 10%, inkjet paper will increase between 12% and 22%, and Instax Mini 11 film will go up about 15%.
Fujifilm confirmed these price increases on its website.
Before the publication of its original story, PetaPixel reached out to Fujifilm North America to confirm the price increases for the region but did not hear back until this morning.
---
Image credits: Header photo licensed via Depositphotos.