'35mm' is a Horror Game About Photographing a Post-Apocalyptic Russia
Sony has announced that 35mm, a post-apocalyptic photography game originally launched for PC in 2016, is coming to the Playstation 4 in March. The story follows two travelers as they try and survive and document their harsh world.
Post-Apocalyptic Photography Horror Game
35mm is described as a post-apocalyptic story about two travelers who head out on a journey across the wasteland that was once Russia. The planet was ravaged by a "global epidemic" which destroyed much of the world's population and infrastructure. The game will take the player through deserted towns and cities, forests, fields, and other elements of what is described as a vast countryside.
The gameplay trailer shows some of the camera features that can be expected in the game, which depict the main character using an old 35mm film camera but gives the player the ability to pause time to capture a specific moment. Players can adjust angle of view, focal length, depth of field, and exposure.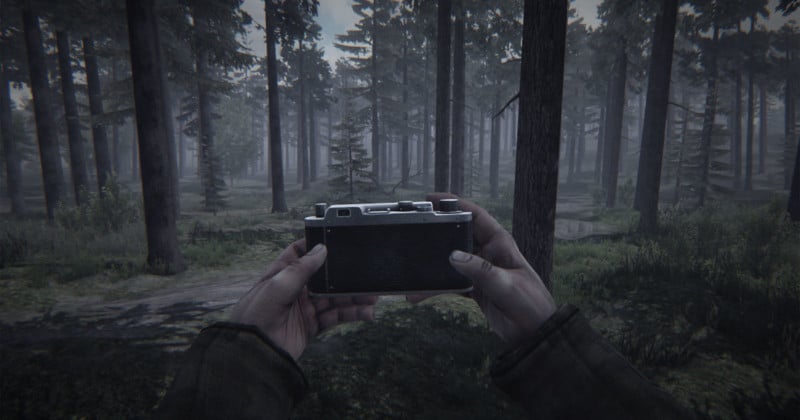 The options were probably rather extensive for the timeframe of the game's original development, but it hasn't aged particularly well. The environments are muted and dull and the textures are rather flat and uninteresting. The photography example scene that is showcased is particularly uninteresting and doesn't come close to standing up to the photo modes that are available in more recent AAA games. Several comments on the launch video share this sentiment.
The photo options in those AAA games are not only extensive but feature far better-looking visuals. Some instructors have even started teaching photography basics using the extremely robust camera options in games like God of War and Spider-Man.
That said, the game has a "Mostly Positive" set of 3,039 reviews, so those who are more interested in the mechanics and story than graphics may still enjoy it.
Launched on Console
Sony originally announced that 35mm would be coming to its Playstation consoles as a PS4 port back in November, according to Twinfinite, and that launch appears to still be on track. The company published a new gameplay trailer to its YouTube channel in anticipation of the release.
The game will be available through the Playstation Store on March 2, but not price for the game has been announced. It shouldn't be that expensive given its age, however, and the fact that it can be purchased on Steam for $9.